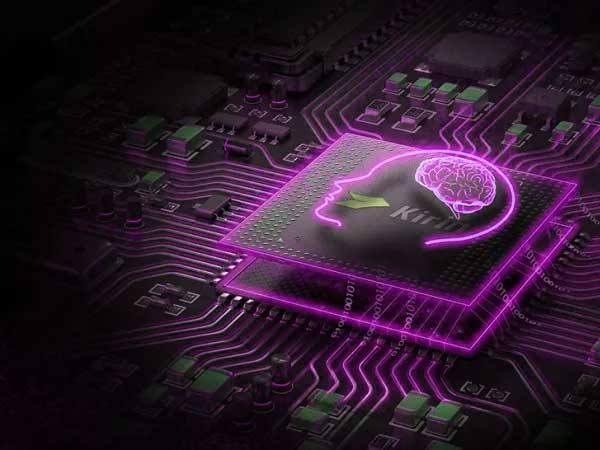 In India, artificial intelligence may have started slowly, but it is gaining momentum. In the past few years, an increasing number of Indian technology start-ups and MNCs have started incorporating AI in some way. Indeed, an Analytics India study reports that nearly 800 companies in India claim to use AI. Most of these companies come from the banking or e-commerce sectors and provide traditional AI products/services to companies in search of digital transformation or smart online shopping portals.
However, this is still an unbelievably small number from a global perspective. Indeed, India represents just 6% of the total number of AI companies worldwide.
Opportunities
In India, AI technology offers an opportunity for its applications to reach and reach tremendously. In the past few years, various start-ups have specialized in multiple AI-based services and products, from automation to chatbots. As investments in India's AI sector grow, I think more innovation will follow, from which we can find out what AI really has to offer. In addition, the opportunities for AI should also be examined in already existing sectors. The reality is that AI has opened avenues in every sector of the profession to integrate with human life to improve it.
AI can be and is used in healthcare, e-commerce, fintech, banking, and edtech. In a country like India, for example, where there are no shortages of health problems, but instead the facilities to address them. Data and algorithms can be used effectively to make reactive health care preventive. In e-commerce, AI is used to personalize customer offers that they would most probably want. Implementing AI solutions in business can increase efficiency and decrease business costs by integrating them into supply chain management and predictive analyses.
Challenges
The lack of talent, data availability, high implementation costs, privacy and confidentiality, IT governance, and user confidence building are some of the critical challenges facing businesses from AI capitalization in India. According to the 20th PwC CEO Survey, 56% of CEOs in India said that there is concern about the country's availability of critical skills in terms of the future growth of organizations.
Organizations find it hard not only to recruit people with technical and problem-solving skills but with the necessary behavioral and leadership characteristics. There is a gap between aspiration and performance. Even with all potential benefits of artificial intelligence, people are still concerned about protecting information and are reluctant to share personal data instead of improving interactions and experiences.
India compared to other countries
India isn't exactly a hub for AI in comparison to the rest of the world. It is the third-largest number (behind the US and China) of AI start-ups. Sadly, however, this number comprises only 6 percent of the world's total. And that isn't anything. We also catch up with countries such as China, Singapore, Japan, Canada, Germany, and the United States. At so many different levels than the number of AI start-ups. The scale of R&D and the number of published research papers, investments, and even policies are as large as sufficient infrastructure and education.
The MIT Technology Review states that from 2015 to 2017, Indian researchers contributed only one-15th of the US contribution and only one-eighth of China's research materials to top AI conferences across the globe. The silver lining, however, is that India only wakes up to an AI world. The current government is pushing for more AI innovation. NITI Aayog has launched a national strategy designed to expand and enhance the Indian AI industry. Although the majority of other countries have already announced their domestic policies and strategies for AI innovation several years earlier, this is the first step towards ensuring that India is on a par with the rest of the world.
India's global market share in AI
According to a study, artificial intelligence in India is forecast to earn an incredible $3.14 trillion by 2030. In India, AI-related businesses are growing as companies work to implement modern technology in their management and operations. This has led to an increase in employment opportunities for IT professionals. EY and Nasscom predict that by 2022, some 46 percent of the workforce will be involved or deployed in jobs with radically changing skills, which do not exist today.
Expansion and growth
As the AI sector is developing in India, a comprehensive view of its growth and progress is difficult to gain. This is evident from the increase in investment and funding in this industry or from the number of AI companies or companies using AI and their respective revenues. However, the growing interest in the AI sector and thus, its potential for growth can also be measured by employment statistics.
According to data from the work website, between June 2016 and June 2018, there was a 179 percent increase in the number of AI-related job searchers in India. AI skills are among LinkedIn's most rapidly growing skills–up 190 percent from 2015 to 2017. Such findings point to visible, at least in the short term, growth in the industry in India. However, because of the poor quality of higher education and training in AI skills and severe brain drain from best institutions, the AI sector may face significant challenges and hindrances to its growth in the long run.
The India Skills Report 2018 found that only 10-40% of graduates are employable. Since early 2018, the demand of employers for AI skills has been twice the supply of job-seekers. In India, a shortage of qualified faculty to teach AI courses would solve the problem of low employment. Public and private institutions in India also lack research in AI. Indian academics produce far fewer research papers than academics in other countries like China, the United Kingdom, and the United States. There is a threat of growth in the AI sector, reaching stagnation, without qualified AI talent and the resulting lack of ongoing field research.
Support from the government
In 2018, the Indian government published two national roadmaps defining the adoption, research and development of AI – the Report of Task Force on Artificial Intelligence by the AI Task Force constituted by the Ministry of Commerce and Industry and the National Strategy for Artificial Intelligence by NITI Aayog.
The first report proposes an AI policy with a five-year mission that includes a targeted investment corpus of INR 1200 Cr ($184 M), that would be used for different initiatives under various government departments. The report also stresses the need to construct and sustain a healthy AI ecosystem that would allow researchers, businesses, and manufacturers to share information and innovation freely. NITI Aayog's second report calls for massive investments in the Indian start-up community, particularly in companies offering AI as a service. A national program to facilitate the research and development of new AI technology applications is also underway. If India is able to realize this vision, it will likely become a global leader in the AI scene.
Future of AI
AI holds the promise to change not only the way we live our lives but the ways in which we solve the problems of the world. In India, AI has the potential to lead to significant positive social changes, as outlined by NITI Aayog in the Indian National Strategy for Artificial Intelligence. With its effective implementation, AI can help the country to grow economically and to a large extent, contribute to social development. I also believe that AI will be the next major overall technology; it will gradually infiltrate our lives and transform all sectors. In this way, we must also take into account the ethical implications of the broad adoption of AI.
Influence of AI in the start-up space
In the last five years, artificial intelligence was one of those areas that saw the fastest adoption among the industry sectors. According to a report published in the Economic Times in October, start-ups alone experienced a 108 percent increase in finance in India in 2018. There are currently some 400 AI and machine learning companies. Private players alone have invested about $150 million in India's AI sector, which has increased since 2016.
A Capgemini study of nearly 1,000 companies in India with revenues exceeding $500 million in March-June 2017 found that around 58% went beyond pilot and experimental projects and adopted more technology. Several start-ups operate in cities like Bengaluru, New Delhi, Mumbai, Chennai, and Hyderabad to better serve consumers on artificial intelligence principles. Their products and products cover multilingual chatbots, online shopping, and automated consumer data analysis. They worked in areas such as e-commerce, healthcare, edtech, fintech, etc. although the performance of these companies has been promising so far.
Entrepreneurship in AI
If you look at the current situation in the Indian start-up scene, the "AI industry" in India isn't defined. What is there is in every industry a small "AI niche." The entrepreneurs make the most of this growing niche. Most start-ups take a particular pain point from industry and then build an AI-based product or solution that addresses these problems. AIaaS-AI as a service is known as this business model! With its flagship product cana.ai, the world's only AI motor for the lifestyle economy, Crayon Data is focused on the problem of choice. Maya.ai helps large companies provide their customers with relevant and taste-driven experiences. Especially in the areas of banking, retail, and hospitality.
AI transformation
It's too early right now to determine any significant global change. The AI industry is still at an early stage in India, though it is growing. However, given the progress that is being made, the industry is undoubtedly heading for massive changes. The start-ups that took over the AI scene are promising. And there are still endless opportunities to explore. The only noticeable difference, however, is the mindset of the industries looking for AI solutions: well-known companies such as banks and hotels have realized that existing business models are being explored. A few years ago, they hesitated to let a machine perform a task that a human person could have accomplished. However, this is no longer the case. Today, companies are more open to the idea of using AI to solve business challenges.