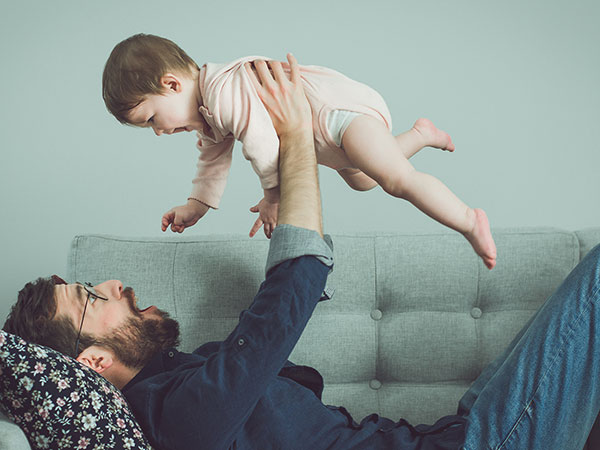 XTRAVA, an innovator in smart baby care, has launched Butterfly – the world's first autonomous baby monitor, which tracks breathing, sleep patterns, diaper wetness and daily activities.
Unlike traditional baby monitors, which are limited to the crib, Butterfly is thoughtfully designed for mobility, comfort and ease of use with both parents and babies in mind.
Butterfly easily and safely clips to the baby's clothing requiring no skin contact and ensuring the ultimate level of comfort. Butterfly leverages autonomous computing. It doesn't require a connection to a base station or cellphone, enabling it to work everywhere, a statement from the company said.
Using patent-pending technology Butterfly works by periodically sensing tiny, natural signals from the baby's body and diaper. Using Artificial Intelligence (AI), these tiny signals translate into real-time insights surrounding:
Breathing: Whether sleeping in or outside the crib, on their back, side or stomach, Butterfly tracks a baby's breathing, letting parents know if they need to check on them.
Sleep: Whether parents are safe co-sleeping or sleep training, Butterfly observes their baby's activities, sleep and environment to provide them insights on how to help her get better sleep.
Diaper: With Butterfly's over-clothing humidity sensing technology whether they are swaddled at home or all dressed up outside, Butterfly senses a baby's diaper, sending caregivers a notification when it's time for a change.
Timeline: The baby's entire day is captured in a timeline to give parents insight on their baby's overall wellness, even when they are away.
Actionable Insights: Butterfly provides insights to improve a baby's sleep, notifications when the baby may wake up, when it's the right time to put them to down and more!
Butterfly has been under development for the past five years and been in beta testing for the past two on newborns and children up to five years old. XTRAVA founders Sameh Sarhan and Iman Sadreddin leveraged their years of parenting experience to create Butterfly with an enthusiasm to help fellow parents on their childcare journey.
"My wife and I quickly learned the reality is babies don't always sleep in their cribs. They spend time outdoors, in the car and with different caregivers. As busy parents, we cherish peace of mind and a helping hand whenever we can get it. It was obvious that existing baby monitors were unrealistically limited to the crib and lacked a holistic approach," said Sameh Sarhan.
Butterfly is now available to customers for pre-order.