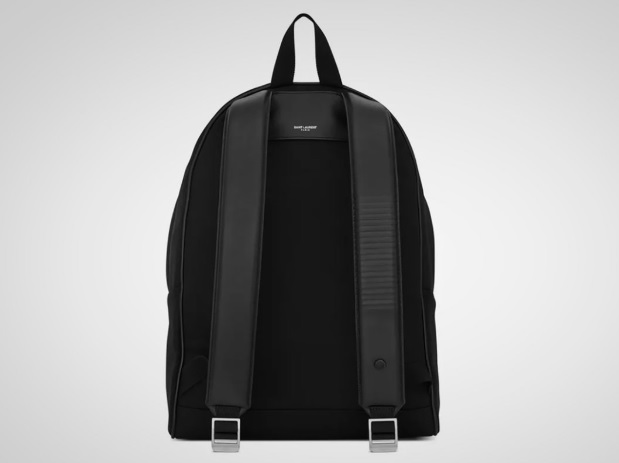 Jacquard, an experimental hardware project run by Google's Advanced Technology and Projects (ATAP) group, is back with a new product that combines touch-sensitive fabric and technology!
Two years after Google partnered with Levi's to make a $350 CIT-E jean jacket, featuring multi-touch sensors allowing the users to answer phone calls or get directions simply by tapping on the sleeve, the tech giant has now teamed up with French fashion designer Yves Saint Laurent on a smart backpack, dubbed the "CIT-E Backpack."
The backpack comes with smart touch sensors in the left strap that allow the users to access their smartphones. It connects to the Jacquard app, turning the strap into a swipe-based control panel. There are four different input gestures on the control panel (such as brush down, brush up, double tap, cover, and a circular nub), to lower the volume on your music, receive a text message, deliver custom alerts or access Google Maps.
Designed to integrate with Google Assistant, the bag can trigger Assistant to give you a weather update, your commute, the news, and calendar events, etc. The bag features a sleek black color scheme with a minimalistic approach and is built from 100% nylon with a canvas lining and padded straps. The interior has multiple internal pockets, including one for a phone and a larger, padded pocket that could fit a laptop or tablet.
An image posted on Instagram by the ATAP group says the backpack will be sold "exclusively" through Rive Droite in Paris and Los Angeles.
The Saint Laurent CIT-E backpack is currently listed on the Yves Saint Laurent website, however, with a pre-order button and estimated shipping starting on October 15. You can buy it online in the U.S., U.K., Italy, France, and Germany for $880.
Notably, the CIT-E jacket, released in 2017, was meant for cyclists who couldn't access their phones while riding. Tapping and swiping the left cuff enable them to control their music, listen to incoming messages, and request turn-by-turn directions.