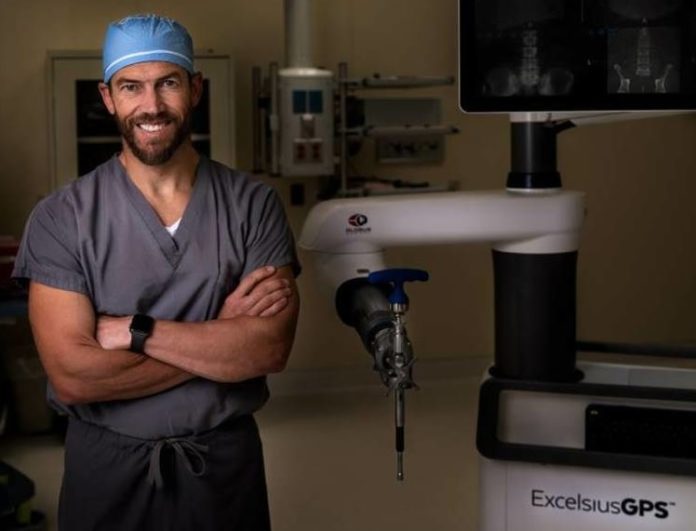 ExcelsiusGPS is a state-of-the-art robotic navigation platform that combines a rigid robotic arm with full navigation capabilities into one adaptable platform for precise trajectory alignment in spine surgery.
This advanced spinal guidance system is designed to improve surgical precision, reduce the time needed for surgery, and reduce the potential for radiation exposure.
Northwest Specialty Hospital, based in the USA, has combined robotic technology with intraoperative three-dimensional radiographic technology to improve the accuracy, reliability, and reproducibility of surgical implant placement. It ensures a better outcome for patients at all times.
"Northwest Specialty Hospital and Axis Spine Center are committed to the highest level of spine surgical care. We always look for ways to improve spine surgical outcomes. We have teamed up to bring the ExcelsiusGPS Robotic technology to our operating rooms," spinal surgeon Dr. Roland Kent said.
The ExcelsiusGPS is used in procedures such as minimally invasive spinal fusion, revision spinal surgery, and Scoliosis correction surgery.
Globus Medical, the maker of ExcelsiusGPS, recently released the results of a clinical study that evaluated the versatility of ExcelsiusGPS compared to traditional pedicle screw placement techniques. The study, published by the Journal of Robotic Surgery, said that robotic-assisted navigation and minimally-invasive pedicle screw placement demonstrated a 99% success rate in first 100 cases with no malpositions or postoperative returns.
A total of 562 lumbar pedicle tubular tubes have been installed at six vertebral levels. There were placed during 55 single-position lateral, 16 anterior, and 29 posterior interbody fusion cases. It highlights the versatility of the system for various approaches.