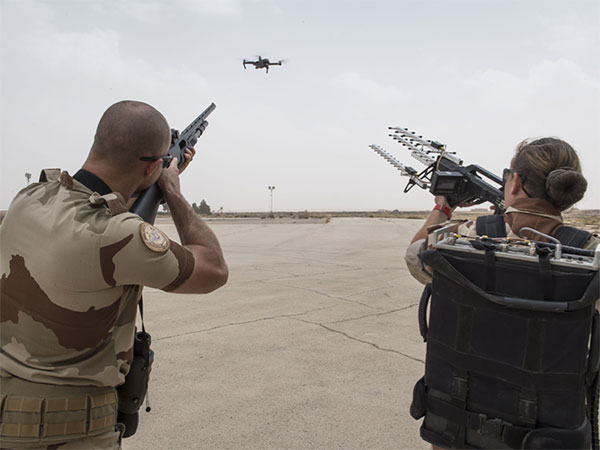 Using drone technology will soon take the commercial world by storm. According to a study by Transparency Market Research (TMR), the global anti-drone market estimated at US$ 214.7 million in 2016 will reach US$ 1,204.9 million by 2025.
Thanks to a large number of small and large players, the market depicts a competitive, fragmented landscape. Players compete with innovation as staying ahead of' on – the-horizon' drone technology is the market's biggest challenge. They include Blighter Surveillance Systems Ltd., DRONESHIELD, Lockheed Martin Corporation, Theiss UAV Solutions LLC, Boeing Co., Dedrone Detect Inc., and SAAB A.B.
Countries like India have already introduced regulations and cleaned up wide-scale manufacturing. Because of their low price and their almost limitless reach in potential offensive military applications, anti-drone market players focus on catering to precise, sensitive demand. Growing drone technology research points to the existence of multiple passive surveillance technology that would allow localization, detection, and remote jamming. The high vigilance required to counter drones is expected to invite a keen government insight into the market.
As expected, government and military will emerge as the largest end-users on the anti-drone market. Growing migration concerns and power play are expected to drive the demand. Similarly, North America's anti-drone market is expected to record highest revenue growth. On the other hand, India and China are expected to drive the market through the Asia Pacific region's 21.6 percent CAGR due to their significant demand for defense applications.
Civilian safety
The anti-drone market is expected to face similar challenges as the worldwide drone market. The drone market saw emerging civil concerns about unmanned aerial vehicle (UAV) safety. On the other hand, there is also growing support for increasing border security and providing advanced defense technology. According to Pew Research Center, in 2016, there were 10.7 million illegal immigrants in the United States. In addition, illegal migration from non-Mexican countries like Guatemala, El Salvador, and Honduras has increased.
Similar situations occur in Europe, where illegal migration from war-torn countries increases. Traditional forces lack the ability to monitor and monitor these mass migration. Mass illegal immigration, coupled with growing challenges to drones ' global power structure and advanced monitoring capabilities, make their application essential. This will create numerous opportunities for the market growth.
Regulations and challenges
Recently, Drone Technology was in the news for some unexpected reasons. In 2018, a drone attack at Gatwick airport stopped the airport. Such incidents and nearly limitless drone reach result in growing concern among the large population. Additionally, their commercial application in day-to-day delivery services can lead to major manual labor unemployment.
Thus, governments around the world will likely find it difficult to enable their full commercial application without calming associated worries and fears. Countries like India and China, on the other hand, are witnessing substantial demand for drone applications to check border infiltration and larger defense applications. Also, this technology can offer an unparalleled edge to military combat. Several emerging nations, such as India and China, consider acquiring technology as an absolute necessity. This is expected to drive significant demand for defensive capabilities.