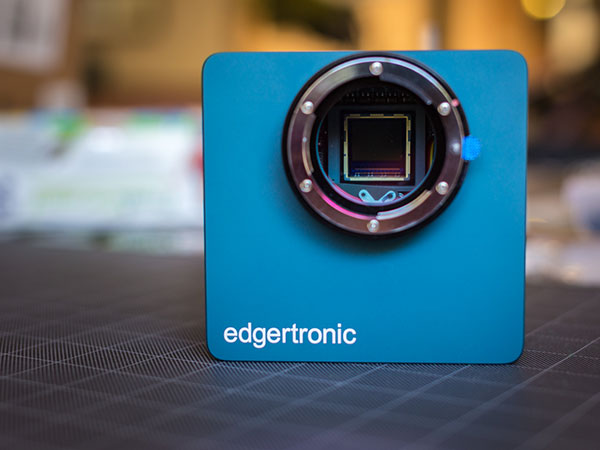 The increasing usage of high-speed cameras in automotive, transportation, sports and thermal imaging applications drive is set to drive the growth of the global high-speed camera market in the near future.
According to a report by Allied Market Research, the global high-speed camera market generated $398.0 million in 2017 and is projected to attain $694.8 million by 2025, registering a CAGR of 7.5% during the forecast period, 2018-2025.
However, the high cost associated with high-speed cameras hinders market growth. Nonetheless, the rising adoption of high-speed cameras in aerospace & intelligent transportation system (ITS) would provide lucrative opportunities to emerging market players in the near future.
The healthcare segment is projected to grow at the fastest rate through 2025, registering a CAGR of 10.3%. This is due to the fact that the adoption of high-speed cameras allows for the collection of precise data that enhances the performance of healthcare monitoring systems.
The X-ray segment is expected to register the highest CAGR of 11.1% from 2018 to 2025. This is attributed to their capability of capturing high-contrast images and are increasingly being used in hypervelocity projectile tracking, impact analysis, and in various applications in the medical industry such as high-speed medical X-ray CT and time-resolved X-ray analysis.
The key players analyzed in the report include Photron, Olympus Corporation, Mikrotron GmbH, NAC Image technology, DEL Imaging, Motion Capture Technologies, Vision research Inc., iX Cameras, Fastec Imaging, and WEISSCAM GMBH. They have adopted different strategies including collaborations, joint ventures, partnerships, expansions, mergers & acquisitions, and others to gain a strong position in the industry.
Compact camera modules find major applications in the consumer electronics industry. The integration of compact camera modules in diverse electrical devices and electronics has gained traction, which has thereby influenced the manufacturers to incline toward holistic applicability of CCM rather than building single-purpose modules. The effective application of CCMs in automotive centric technologies further extends the purview of the applications, thus unlocking several opportunities for the market players.
In 2018, based on component, the hardware segment is estimated to dominate the global smart robot market in terms of revenue. Furthermore, based on application, assembling & disassembling is projected to lead the global market, followed by welding & painting in 2018. Smart robot uses artificial intelligence (AI) software, various type of sensor technology which is further used to monitor various industrial as well as residential operations. In addition, advancements in technology used in smart robots makes them more powerful, efficient, and attractive.