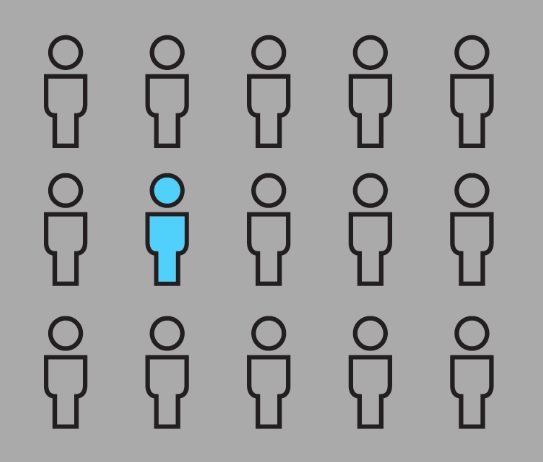 Personalization on an eCommerce website is not unusual in today's consumer-driven world. Customers want brands to know them; to offer products that fit in with their own needs and preferences. They want to have the same kind of experience as shopping in a store that they've been going to for years.
According to Gartner, 64% of all customers around the world would say that they find the "experience is more important than price." By 2020, customer experience will overtake price completely, as the key brand differentiator.
Offline shopping experiences, online
Imagine you are at a local grocery store. You've known the shopkeeper for years. He knows what particular brand of coffee you like.
So, when the new stock comes in, he makes sure to let you know and even keeps some aside so that you can pick it up later.
It's these little personal touches that make shopping experiences for customers so much better.
Of course, this kind of customer experience in brick and mortar stores is difficult to replicate in online stores. Online, the only thing the visitor interacts with is the webpage. The good news is that interaction data alone is enough to recommend the relevant products to visitors on your eCommerce product page.
A study shows that about 43% of eCommerce traffic comes from organic Google searches. But most of those visitors leave without really buying anything.
Why? The difficulty lies in retaining these customers and getting them to zero-in on products. And actually, buy them.
That is why, for online retailers, one of the most critical pages on their website is the category page. Visitors to the site will spend most of their time on this page, browsing through the products displayed. So, it only makes sense to show visitors the products you know they are going to buy. The product page on your website has ample opportunity to personalize according to your customers' tastes.
'Picked just for you' pages can go a long way.
It's essential to make your visitors feel like your brand and products are indeed for them. And with a little help, this is not exactly difficult to do. Provided you have access to enough customer-based behavioral data and machine learning algorithms.
However, while a BAU category page can be reordered to prioritize products that match the visitor's behavioral data, it can still be difficult for visitors to discover new products they'd like. Having a dedicated page for only the most relevant and personalized product recommendations for each visitor allows them to find these products.
Personal "boutique" pages also help visitors freely interact with the website, allowing them to provide instant feedback on each recommendation at the same time. With a machine learning model supporting the page, all of the new interaction data can be used to provide better product recommendations on the page. These recommendations can even be updated in real-time!
One such personalization engine for eCommerce websites is maya.ai. Created by Singapore-based AI and big data company, Crayon Data, the engine helps retailers recreate personal boutiques online.
However, while personalization is a powerful tool that helps increase conversions, it shouldn't be your only fallback.
Want to know more? Read the complete article here.
This content originally appeared on Big Data Made Simple. Re-published with permission.