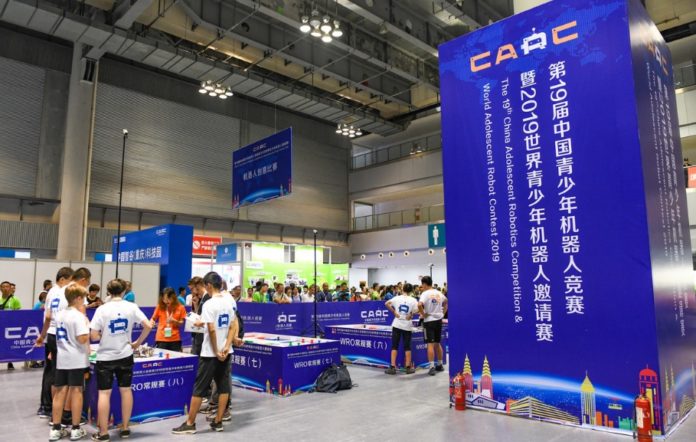 A team of three Indian students won silver medals at the 2019 World Adolescent Robotics Contest (WARC) held from 12 to 16 August in Chongqing City, China. One hundred thirteen teams from 30 countries around the world participated in three different robot competitions: WRO, VEX IQ, and MakeX.
Started in 2001, WARC is the annual robotics competition for primary and secondary school students under the supervision of the World Robotics Olympiad Association. It's a great festival to showcase talent and skills in the design and construction of robots. To qualify competition, teams had to send a clip of the robots they made to the organizer.
The idea of the tournament is to build partnership and cooperation between competing teams, where each team plays together with another team in each match, and points are entered together for the two groups, and the score is calculated for each group at the end of the round.
Aadil Sengupta, H.H. Harin Parikh and Shreyans Bohora of Navrachana School, Sama, went to China to represent India in the prestigious elementary competition.
The task was to design and build a robot to complete a specific task on the theme "smart cities" in the shortest time possible. It involved designing, building, including electromechanical elements, and then complex task accuracy programming. The team excelled in the event with perfect full scores in all five rounds but missing the top spot by just a fraction of seconds.