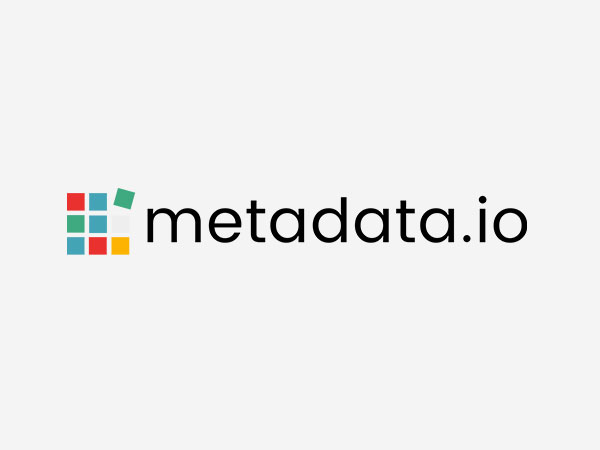 The limitations of today's digital marketing automation and advertising are quite simple – if you don't have large teams or hefty agency support the results typically disappoint.
To tackle the messy marketing automation, a startup Metadata.io has introduced an automatic account-based advertising platform for predictable B2B lead generation through the use of AI-based technology.
Metadata serves B2B marketers by automatically identifying target prospects, running multivariate tests and operational tasks, and optimizing paid digital campaigns in real time to ensure marketing investments provide ROI and desired results.
Metadata connects to marketing and CRM platforms and operates Facebook, Instagram, LinkedIn and other Ad Channels automatically. Recently, Facebook has recognized Metadata.io with a certified badge to be a Facebook Marketing Partner.
"Early in my career as a software engineer, I realized the advantage of automating scripts, hacks and webhooks to make demand generation automatic and effective—that led me to found Metadata. Today we are pleased to share how our company has blazed a new trail for Account-based Advertising by focusing AI technology on powering end-to-end ad execution to drive actual pipeline," said Gil Allouche, CEO for Metadata.
Metadata's platform features include:
1. Salesforce Pipeline Attribution
Metadata now pulls Salesforce data into its new pipeline attribution engine based on opportunities influenced or directly generated by digital advertising. It automatically calculates the exact value of Account-based Advertising campaigns, as well as cost-per-lead, making it easy for marketers to attribute the exact ROI and show impact for advertising.
2. Custom Audiences from Marketo, Salesforce and HubSpot
In addition to targeting net-new accounts, marketing teams can now identify and engage existing accounts (i.e. sales acceleration campaign). Metadata automatically identifies and engages existing contacts, then re-engages leads that may be stale or require additional activity.
3. Instagram Ads, LinkedIn Video Ads
Metadata now automatically runs ads on Instagram (as part of Facebook campaigns) and LinkedIn Video Ads, expanding account-based advertising reach capabilities.
4. AI-Context Activity Logs
Metadata takes the mystery out of AI with new AI-Context Activity Logs that provide easy-to-understand visibility into machine-learning optimization activities in real-time. Teams now have context into the "how" and "why" the Metadata AI engine manages operations and optimizes campaigns.
5. Metadata Open APIs
Metadata Open API allows clients to download, act on and integrate every converted lead from applications outside of HubSpot, Marketo or Salesforce. This allows all converted leads from Metadata, regardless of source, to be integrated into a company's primary contact/lead database.
6. Multivariate Experimentation Analytics
Metadata's new multivariate experimentation analytics allow customers to see exactly how AI is optimizing campaigns and what experiments are taking place. This provides teams with better understanding, in real-time, of what is working and what is not working when conducting multivariate experiments in the hundreds or thousands.
7. Human Verified Enrichment
Every lead that opts-in through a Metadata campaign is automatically enriched under human supervision to ensure high-quality data coming in through the CRM.