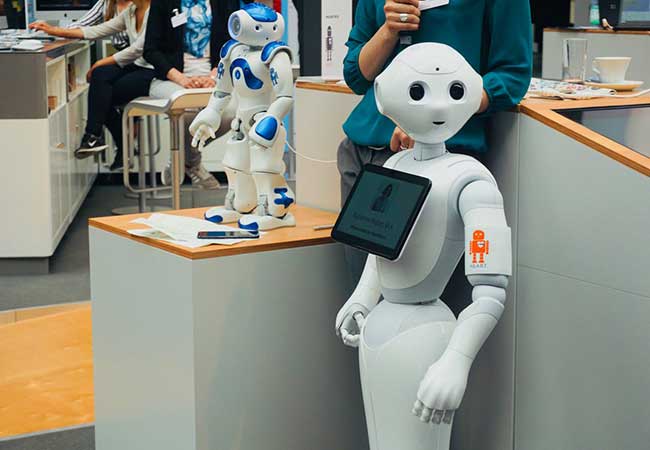 Jürgen Handke is a German professor, known as a pioneer of digital teaching methods. For years, he has been using digital technologies to enhance his teaching, and he has a YouTube channel with educational videos and an online platform. Handke has an unusual assistant: a humanoid robot named Yuki.
Yuki is the first robot lecturer, introduced in Germany in 2019. This robot is 1.2 meters tall, very approachable, and extremely knowledgeable. He has already started delivering lectures to university students at The Philipps University of Marburg.
He can understand how academic students are doing and what support they need. He can have them take tests, too. Professor Handke hopes that his new assistant will help German universities to revolutionize. Some students found Yuki useful–despite the fact that it still needs to be fully functional.
Robots, combined with artificial intelligence, can improve education by delivering more personalized learning, objective and timely grading, as well as identifying areas for graduation improvements. It may very well give actual people less room for their job–and will undoubtedly have a significant impact on the job description of university students. But Professor Handke insists Yuki is merely an assistant, and will never replace him as a teacher.