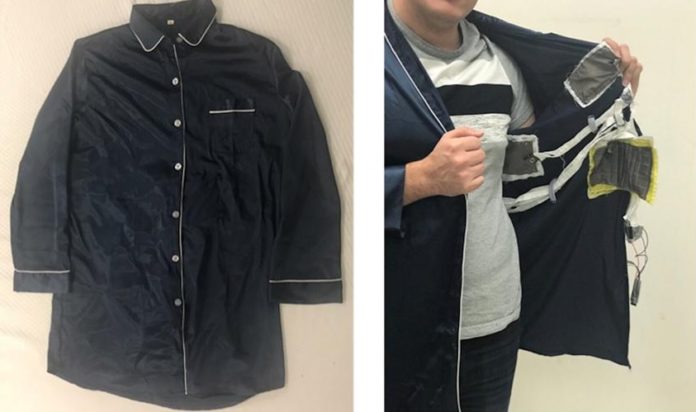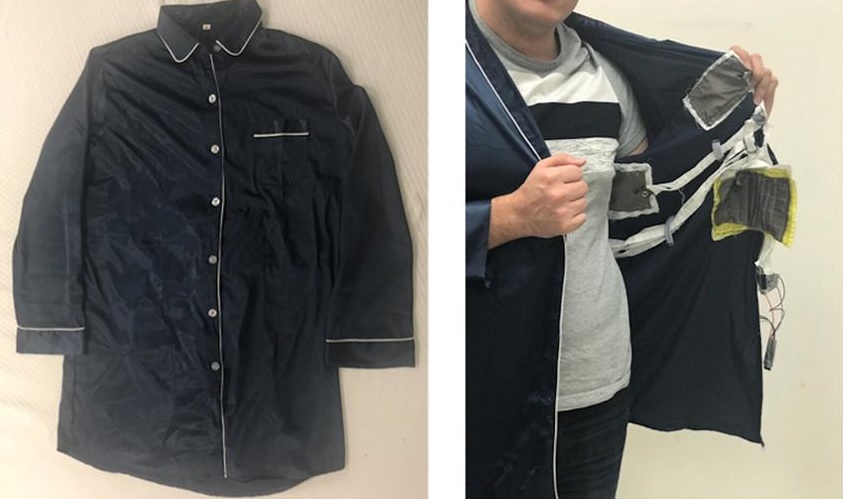 Generally speaking, smart clothes are referred to tightly worn clothing that has different sensors integrated to measure physiological and physical signals.
But these sensors do not work well with everyday loose-fitting clothing because of the challenge to obtain useful and reliable signals without changing the aesthetics or feel of the textile.
Thankfully, the researchers at the University of Massachusetts Amherst have found a solution. They developed a new fabric-based pressure sensor and a triboelectric sensor that constitute a distributed sensor suite that can be woven or stitched into loose-fitting sleep garments like pajamas. The suite has two types of self-powered sensors that detect "ballistic movements," or pressure changes.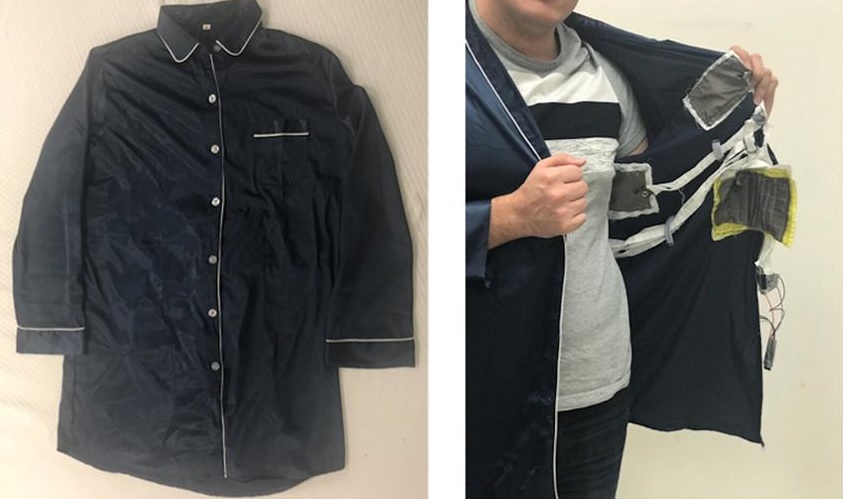 This sleepwear named "Phyjama" can extract physiological signals from several parts of a textile that are pressed against the body due to posture or pressure, exerted from external contacts with a chair, bed or blankets. These signals from many sensors placed across different parts of the body can be intelligently combined to get a more accurate composite reading of heartbeats and breathing.
Graduate students S. Zohreh Homayounfar and Ali Kiaghadi, headed by materials chemist Pro. Trisha L. Andrew and computer scientist Deepak Ganesan, have introduced their physiological-sensing, health-monitoring sleepwear at the Ubicomp 2019 conference in London, U.K. Their paper about the work was selected for publication on Interactive, Mobile, Wearable and Ubiquitous Technologies (IMWUT).
In controlled and natural settings, the researchers conducted multiple user studies, and demonstrated that they could extract heartbeat peaks with high precision, breathing rate with less than one beat per minute error and correctly predict sleep position. They have developed data analytics to fuse signals from many points, which took the quality of the signal from each location into account.
The researchers expect that these advances can be particularly useful for monitoring elderly patients who suffer from sleep disorders. According to them, current wearables such as smartwatches are not ideal for elderly people as they often forget to constantly wear or are resistant to wearing additional devices. Besides, a smartwatch can not tell determine the sleeping position which can affect the sleep quality.
This work was enhanced by the affiliation of Ganesan and Andrew with the Institute of Applied Life Sciences (IALS) of UMass Amherst, which focuses on translating life science research into products that enhance human health.
"It's exciting to see the next generation of wearable technology that is zero-effort and addresses the issue of comfort and unobtrusiveness head-on. The data points generated by fabric-based sensors have the potential to improve health and well-being, and could contribute to the early diagnosis of multiple disorders," says director Peter Reinhart at IALS.
The researchers estimate the product could be on the market within two years for $100-$200, after partnering with a manufacturer. They say that this application could find use in settings such as nursing homes and retirement centers. Currently, the team is working on extending the technology to wearable electronic sensors that detect gait and send feedback to a monitor to help prevent falls.