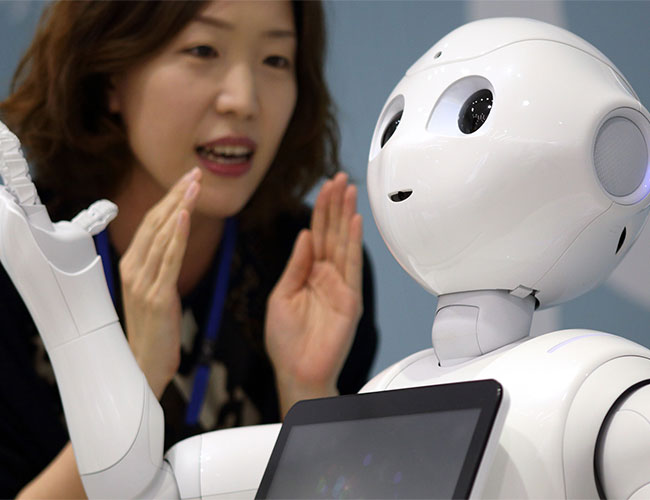 The robot sales in Japan skyrocketed by 21% to about 55,000 units, representing the highest value ever in the country. Japan is the world's largest industrial robot manufacturer with a highly automated industrial production that can fulfill 52% of the worldwide supply.
The World Robotics Report by IFR (International Federation of Robotics) shows that the annual global sales reached 16.5 billion USD in 2018. The average annual growth in Japan is 17% since 2013.
Of 74 percent of global robot installations, China's industrial robot market holds a share of 36% of total installations. In 2018, China installed about 154,000 units. It is more than the number of robots installed in Europe and the Americas combined. The value of these installations reached 5.4 billion USD – 21% higher than in the previous year.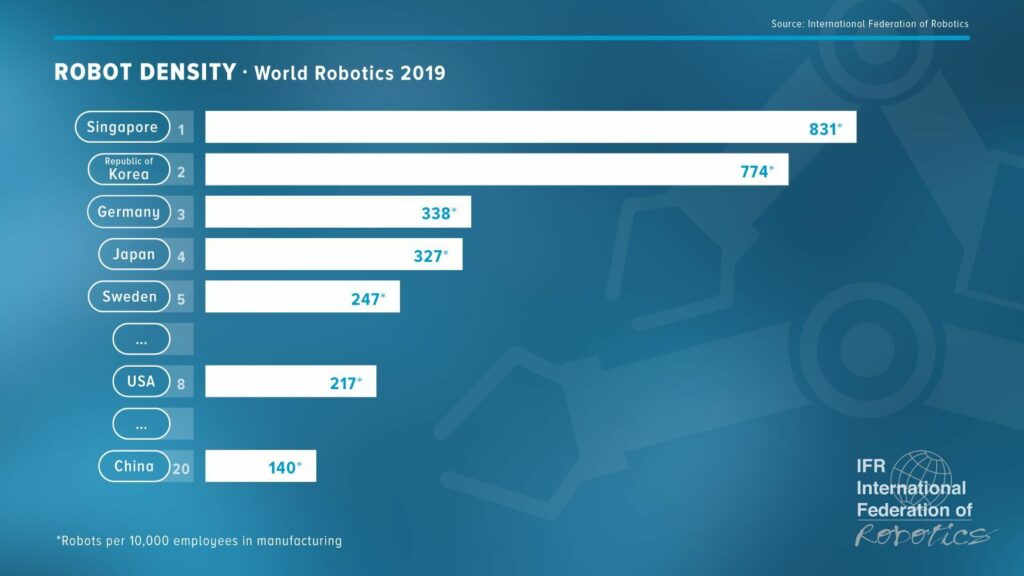 Chinese robot supply in the domestic market increased by five percentage (2018: 27% vs. 2017: 22%). However, the installations by Chinese companies in the foreign market decreased by 7% to about 113,000 units (2017: about 122,000 units).
Robot installations in the United States, meanwhile, increased to a new peak by reaching about 40,300 units. It is 22% higher than in 2017. Since 2010, the key driver of growth in manufacturing in the U.S. has been the automation in production that strengthens both domestic and global markets, the report said.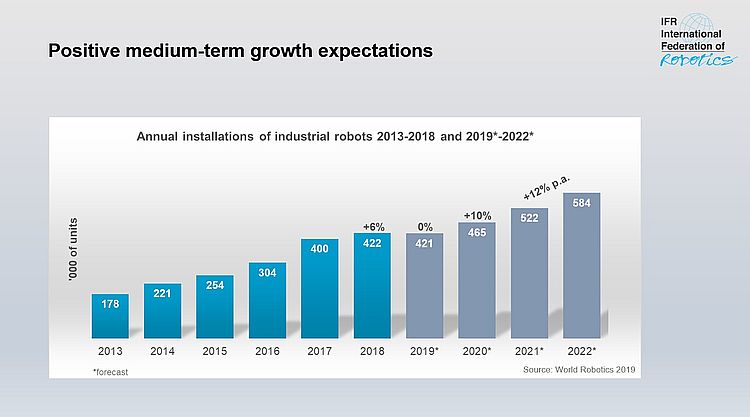 The robot installations in the Republic of Korea declined by 5%, selling only about 38,000 units in 2018. Korean market is heavily depending on the electronics industry that had a tough year in 2018. However, installations have increased by 12% on average per year since 2013.
The fifth-largest robot market and number one in Europe, followed by Italy and France, Germany saw a 26% increase in the number of robots (almost 27,000 units) sold in 2018. The automotive industry mainly drives installations.
"We saw a dynamic performance in 2018 with a new sales record, even as the main customers for robots – the automotive and electrical-electronics industry – had a difficult year," IFR president Junji Tsuda said.