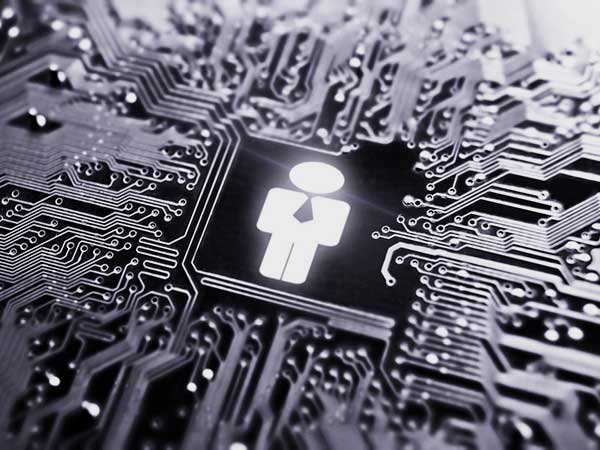 72% of workers worldwide see AI and automation as a technology that will help them do their jobs better. However, only 38 percent of workers are currently using RPA technology, according to a new report by Automation Anywhere, the global leader in robotic process automation (RPA). The report "Making Work Human: 5 Challenges" was unveiled at New York's Automation Anywhere's Imagine.
Key findings in the report:
Despite a pervasive narrative of job loss fears, according to research, workers themselves do not fear being replaced by automation and AI technologies. They also express high curiosity about how AI can help them do their jobs better.
Nearly three-quarters (72 percent) of the 4,000 employees surveyed for the report see the technology as something they work with, rather than replacing them. This opposes only eight percent of respondents who strongly feel the opposite.
A majority of workers (57%) believe their productivity would increase in the long run if their organization provided more opportunities to test different types of automation or AI, compared to just 16% who feel the opposite.
Two-thirds (66 %) of workers want to know more about how AI can help them do their job. The report, however, warns organizations not to overstate automation and AI capabilities –highlighting the growing trend of' AI washing' in the early days of corporate sustainability. A majority (57%) of respondents surveyed report hearing, 'a lot of people talking about AI without knowing what it really is.'
Despite the curiosity and openness to explore automation and AI, only 38% of workers surveyed globally are currently using automation technology to fulfill their job responsibilities, but there is expectation that this number will continue to rise.
The research also found substantial discrepancies in how workers around the globe are adopting these technologies today, with only 13% of workers in Japan and 26% in the UK using automation technology in their current roles, compared to 49% in the US and 66% in India.
The new research highlights five challenges facing organizations in scaling automation (specifically RPA) and AI use, and suggests practical actions that organizations can now take to address them. Challenges include:
Technology: Scalability challenge requires organizations to build a culture that can evolve as technology advances. Short-term vision would keep organizations in small-scale use-cases without looking at broad automation and AI benefits.
Skills: Future is all jobs ' automation-supported.' By optimizing immediate productivity gains without creating a culture of support and advancing skills, organizations would see momentary efficiency gains without long-term sustainability.
Diversity: Challenge of trust in automation and AI by securing opportunities for all genders to use technology.
Authenticity: The challenge is to avoid' AI washing'—overestimating technology capabilities. The less workers trust the organization, the harder it will be to market technology and realize the real long-term value.
Resilience: Without embracing change, the technology will evolve slowly as will the skills of the worker, diversity and authenticity of an organization.
Dr. Chris Brauer, Director of Innovation at the Institute of Management Studies (IMS) at Goldsmiths University of London and Research Leader, commented that last year they conducted research to explore whether automation could make work more' human.' They found that augmented firms not only enjoyed 28 percent higher performance levels, but also scored 33 percent higher on deeper factors.
"In this new research, we wanted to ask – how will organizations scale their technological automation after successful trials? We uncovered five challenges they will face, but there is a relationship among them – and like all great technology revolutions in history, addressing these holistically allows for the balance required for the integration of augmentation into our lives," he added.