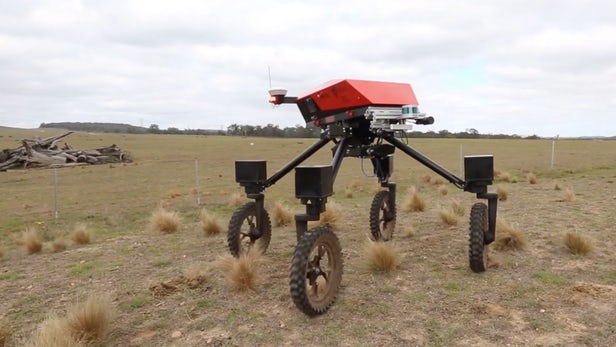 SwagBot is an omni-directional electric ground vehicle designed by the field robotics start-up Agerris to assist with a range of tasks including weed control, animal monitoring and pasture surveys.
Having raised $6.5 million in seed funding from Australia's longest running research commercialization fund, Uniseed, Agerris is looking to get an AI version of the robot onto the market within a year.
The company targets a commercial release within 12 months, starting in Australia's home country, but then expanding globally. However, some testing and development work remains to be done.
SwagBot's previous version, launched in 2016, was remote-controlled. The new version can now work as an autonomous unit that can identify and eradicate weeds while monitoring pastures and crops.
Although SwagBot was designed to focus on large-scale crop and livestock operations, Agerris is also working on a second product for smaller farms, Digital Farmhand.
Digital Farmhand will automate tasks like removing non-chemical weeds, intelligent crop spraying, and estimating yield. It will work best for row and tree croppers, and Agerris hopes to be precious enough to be useful in developing countries.