The idea of deploying robotic warplanes alongside manned fighter airplanes dates back to World War II, but Australia has just taken a big step toward updating the concept for the 21st century.
The Royal Australian Air Force has teamed up with American plane-maker Boeing to develop a stealthy, robotic fighter jet that can fly into the battlefield alone or alongside old-school, human-piloted aircraft. A compelling concept for a small air force such as the Australian air force which has just 110 fighters, right?
Titled the "loyal wingman" drone, these AI-controlled aerial drones can fly into combat to scout enemy targets and draw enemy fire, sparing the pilots' lives and preventing the loss of sophisticated fighter jets, which can cost more than $100 million apiece.
Boeing's Australian subsidiary unveiled this 38-foot-long, jet-powered drone with an "Airpower Teaming System" at the Australian International Airshow at Avalon on February 27. It has the distinctive, sharp angles of a radar-evading stealth aircraft and can carry weapons and sensors and fly as far as 2,000 miles at a more affordable cost than a manned jet.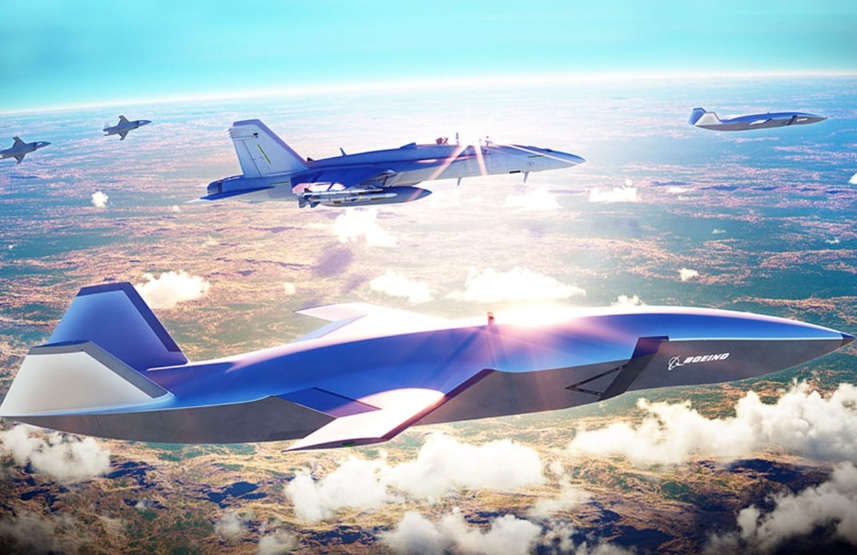 The system is designed to team with a wide range of existing military aircraft from fighters to commercial derivative aircraft. Unlike other slow-moving drones flown remotely by pilots on the ground, the new combat drones can operate with minimal input from human pilots.
A Boeing marketing video depicts the drone wingmen flying in formation with an F/A-18 fighter and an E-7 radar plane, both of which Boeing builds for the Australian air force. Through algorithms and radio datalinks, human operators aboard manned airplanes or on the ground can command the highly autonomous drones. The Australian military is planning to test the new drone in 2020, as part of a $30-million program.
Here are some interesting facts about the Air Airpower Teaming System:
It can fly with or without a manned partner.
It is autonomous.
It has a range of roughly 2,000 miles.
It is 38 feet long and uses a bizjet class engine.
It can team with E-7, EA-18G, F/A-18E/F, and P-8 Poseidon.
The aircraft has a modular design and rapid reconfiguration capability.
It can be controlled via ground station or from other aircraft.
Notably, other countries like the United States, Japan, China, and India also are working on wingman drones. The US efforts to develop robotic wingmen picked up speed in 2015, and the US Air Force had successfully tested an advanced, jet-powered drone called the XQ58-A Valkyrie in March 2019. Developed in partnership with the Air Force Research Laboratory and Kratos Unmanned Aerial Systems, the drone is a relatively cheap platform that can fill electronic warfare, strike, and surveillance role on the battlefield. Capable of carrying a small payload of bombs, it has a range of just under 2,500 miles.