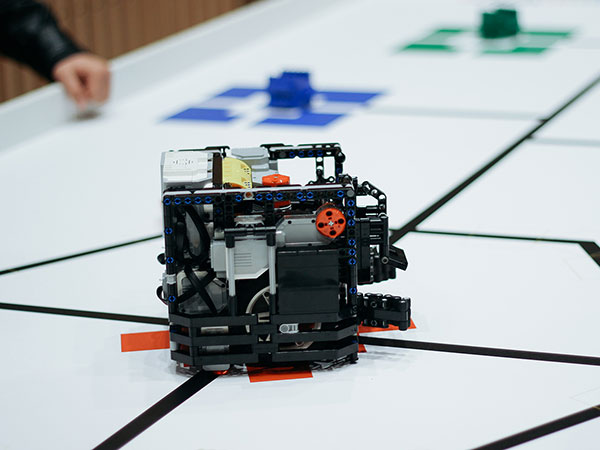 World Robot Olympiad is a challenging and fun way to interest young people in robotics! Now, a new season of global competitions is being announced with the support of LEGO® Education and Juniper Networks.
The competition consists of a range of different categories aimed at young people and university students. Robots in each category must complete a series of challenges in line with a topical theme that changes each year. The overall mission is to promote STEM subjects – science, technology engineering and math – and to inspire the innovators of tomorrow.
There will be more than 27,000 teams taking part in the 2019 competition and the national winners will compete in the International Final in November, to be held this year in Hungary for the first time. The theme will be SMART Cities, where data can improve transport, street lighting and deliver a host of other solutions to make the environment more liveable. The Hungarian government has selected Győr as host city.
When teams qualify for the Final they join 400 other elite teams from more than 65 countries who are competing in four main categories. The competitions have different age groups, ensuring that competitors tackle appropriate challenges that are designed to test their skills and stimulate their creativity.
Key takeaways
More than 27,000 teams will participate in 2019.
The international Final attracts 400 teams from 65 countries.
There are several special awards made at each International Final. These include the Juniper Networks Engineering Simplicity Award and the LEGO Education Creativity Award.
The competition initially became popular in South East Asia, but has now gone worldwide.
Previous finals have visited New Delhi in India, San Jose in Costa Rica and Chiang Mai in Thailand.
Recent countries that have joined World Robot Olympiad include the UK, Cambodia, the Netherlands and Pakistan.
Each International attracts around 3,000 international visitors.
Teams consist of two to three young people supervised by a coach.
World Robot Olympiad held its first International Final in 2004 in Singapore.
"From small beginnings, World Robot Olympiad has become a way to get young people interested in robotics, no matter where they live in the world. For example, children from Costa Rica, Palestine and from townships in South Africa have successfully taken part in past International finals and brought their unique perspective to the common challenges being addressed . This is a way to promote robotics to diverse audiences, while building an interest in the STEM subjects and in working together to solve a problem. We all learn together and create an experience to remember," said Claus Ditlev Christensen, Secretary General of the World Robot Olympiad Association Limited.