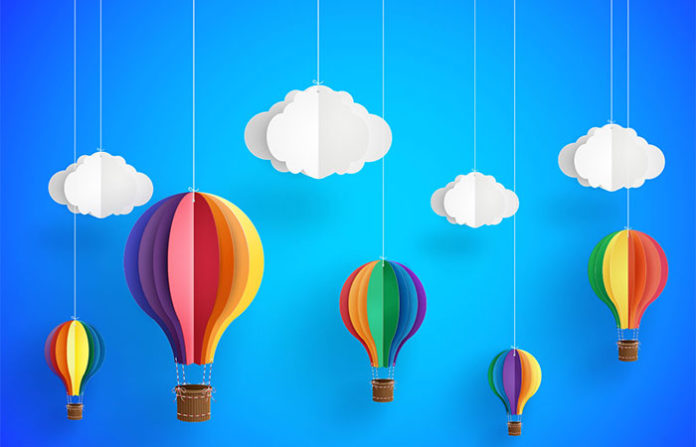 Technology in this digital era is no longer merely a tool to perform the same old tasks and processes. Instead, it is used to create disruptive business models, innovative products, new ways of customer interaction, and more insights. That is what digital transformation is all about.
All digital transformation efforts require companies to place the cloud at the center of everything, to achieve strategic business goals. According to a recent Frost & Sullivan survey, 49 percent of IT decision-makers say the cloud is the basis of their digital transformation strategy, while 64 percent say their club strategy is essential to stay competitive in their industry. Thanks to the complexity and continuing evolution of the digital world, it is common for IT leaders to face challenges in implementing their cloud strategies. In this post, we will discuss eight mistakes enterprises make in implementing a cloud strategy.
1. Failure to create a business cloud roadmap
Anyone with a credit card can deploy a workload in the cloud. Because of this easy access, many business users neglect standard due diligence and use applications without taking into account availability, performance, compliance, or costs. Now, ten years into the cloud era, companies struggle to identify and rationalize a myriad of cloud apps as a holistic approach. 56% of IT decision-makers say that they are unsure how to evaluate the optimal deployment option for each application. Without a clear cloud policy, 46% continue to be plagued by unauthorized cloud purchases, making enterprises vulnerable to security problems and high costs.
2. 'Set it and forget it' approach
47% of IT decision-makers mention the lack of vendor lock-in in the cloud appeal. But even without sticky contract commitments related to traditional infrastructure purchases, the vast majority of companies do not move cloud workloads or also evaluate other options when they are deployed. As a consequence, many are overpaid with their cloud services: 53% of IT leaders say they have difficulty managing the costs of running cloud applications.
3. Neglecting the network
Fifty-nine percent of IT leaders say that networks connecting cloud centers to users have hindered their cloud deployments. But few add the DTT team to their network expertise. A successful cloud strategy requires the integration of next-generation connectivity and efficiency options like SD-WAN.
4. Not rigorously analyzing workloads
Although most companies have somehow adopted a hybrid cloud, most companies do not yet carry out a thorough analysis to understand the value and risks of the different workloads correctly. To make the most of your hybrid cloud investment, it is essential to rethink both of them-workloads and implementation sites for them-in order to create a more thoughtful approach.
5. Business disruption during migration
57% of the decision-makers in IT delay moving critical workloads to the cloud since they are concerned about the impact of immigration on business. And their fears are well-founded: 58 percent of those who have already migrated workloads or data to the cloud say that they face significant challenges, including downtime, data loss, and non-compliance.
6. Not adopting correct integration strategies
Cloud is all about integration. However, conversations with dozens of small and large companies showed that most companies are looking for a single tool that can help them manage all of their cloud deployments. There is no such tool. You need to discover and invest in the right integrations to successfully adopt and deploy a cloud strategy. It also begins by identifying which applications must be reintroduced in your on-site datacenter to move to the cloud and its attributes.
7. Failure to adequately assess security risks
A flexible IT environment can include data and applications in multiple clouds and in-house data centers, each requiring security components and solutions separately configured. It may be a problem if workloads are divided or shared among environments. Fifty-one percent of IT leaders say they're fighting to maintain security profiles in their cloud and hybrid workload.
8. Lack of experts and qualified technicians
The pace of new technology introduction can outweigh qualified IT technicians, leaving many companies unprepared for digital transformation. 55% of IT managers say they don't have enough cloud expertise to implement their strategy effectively. Then the company pays the price. 50% of IT decision-makers say their cloud strategy implementation didn't meet the expectations because of the lack of experts and qualified technicians.