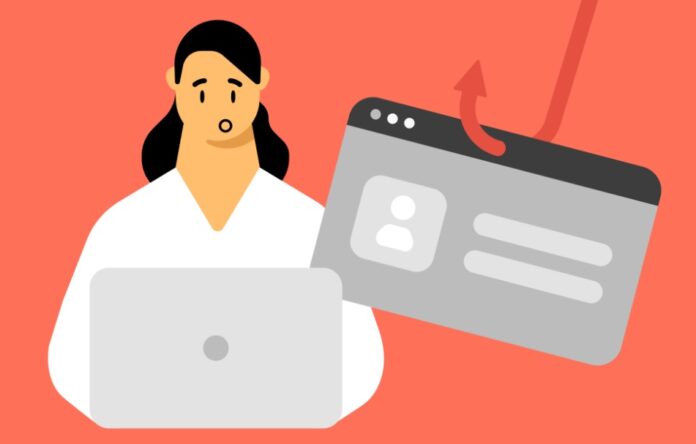 The Internet opens great opportunities and accessibility of information, but it requires caution while accessing websites where you share your personal and payment information. Fraudsters can easily copy the websites of popular e-commerce brands and place counterfeit products into the market or take customers' money in return for no items.
Many users are exposed to these fraudulent websites, which present the same structure to make them accessible and intuitive to anybody interested in a brand or company. They take money from users and steal their identity or credit card information.
Detecting fraudulent websites is an emerging challenge for companies due to their fast growth and the potential harm to people. This article presents 11 basic online services for fraudulent website verification that can help users make emotional and quick decisions as to whether or not they can safely provide payment or provide personal information and avoid the possible harmful consequences of providing personal information to fraudulent sites.
1. Google Safe Browsing
Google Safe Browsing is a service developed by the Google security team to check website status, detect unsafe websites on the web, and alert users and webmasters of potential harm. The service effectively protects about three million devices (computers, phones) worldwide. It has emerged as one of the most robust security implementation techniques to protect against cyber attacks like phishing, malware, and unwanted downloads.
2. Webmoney Advisor
WebMoney Advisor is a web-browser add-on developed for users to check online exchangers and payment sites. The developers of the largest payment system have developed their algorithm for checking websites and pages. Real feedback is analyzed to determine if it is a reliable or fraudulent resource. To check online for fraudulent websites, you must enter a URL on the Webmoney Advisor page and wait for the review to complete. In the end, the service will provide traffic statistics, the ability to use the currency of the Webmoney system, and the rating of positive and negative user estimation. You can leave your review and evaluation of the website. This increases the likelihood of preventing unauthorized access to user data worldwide. You can connect a browser plugin that allows you to get the reputation of the site you visit, whether it accepts WebMoney and other information in one click.
3. URLVoid
URLVoid is a free service that allows users to scan a website to help detect malware, phishing, and fraud threats. The URLVoid has collected data on fraudulent websites over the last ten years. In total, the service has analyzed more than sixty million unique websites. To help detect fraudulent and malicious websites, URLVoid allows you to analyze a website through 30+ blocklist engines and online website reputation services.
4. Unmask Parasites
Unmask Parasites is an easy-to-use website security service that helps expose hidden_illicit (parasites) content that hackers insert into high-quality web pages using various security gaps. It performs security checks for invisible spam links, iframes, malicious scripts, and redirects. The system downloads a specified webpage, analyzes its HTML code, and reports all hidden contents so the user can spot parasites.
5. Virustotal
Virustotal is an online service that analyzes suspicious files and facilitates the rapid detection of viruses, worms, Trojans, and all types of malware in real-time. It allows scanning site URLs or downloading files (up to 550 Mb in size) from your computer for verification. It uses more than seventy antivirus systems and automatically updates its virus databases.
6. Dr.Web LinkChecker
Dr.Web LinkChecker is a free plugin for Chrome, Firefox, and Opera browsers. It automatically checks the links navigated by the user and the download files. Instantly detects modified links and checks links for scripts and frames. It also blocks ads on web pages.
7. Avast Online Security
Avast Online Security is a browser extension for phishing protection on the Internet. Check pages that a user visits and warns of potential danger. In addition, the program issues a notification if the Internet tracks user activity.
8. Is It Hacked?
Is It Hacked? performs several website checks and monitors the blacklists in real-time. Check websites built in all programming languages (PHP, .NET, Java, Ruby, Scala, Erlang, GO, C#, Python, etc).
9. WHOIS
WHOIS is a resource that provides domain registration information and who is the hosting provider. This service will be useful for users who have already been victims of fraudulent Internet activity and want to find the perpetrator. When you find out who supports the site, you can write to the hosting provider and get information about the fraudster. Data will be provided subject to proof of fraud.
10. Trustorg.com or "Trust in the Web"
Trustorg.com, or "Trust in the Web," is a service designed to identify fraudulent websites and determine the level of Internet users' trust in websites. It is very easy to use the service; it is enough to enter the site's domain through verification and review the results. "Trust on the Web" shows the time of existence of the domain, location of the IP address, unique rating of trust, and reputation of the site. The analysis is based on the integrated use of reliable verification technologies. In particular, the Yandex Directory, Web Of Trust, and Safe Browsing. Users can also see the site owner's registered phone number and office address. In addition, you can register on the service site, allowing you to leave comments on sites and change their level of trust.
11. Web of Trust
Web of Trust is an extension for web browsers, an international site verification service. Protects users from phishing, dangerous software, and viruses. Issues a security warning message if a user navigates to a suspicious page. You can also view the reputation of the site yourself through the extension icon. The WoT database contains over one million sites from popular providers.