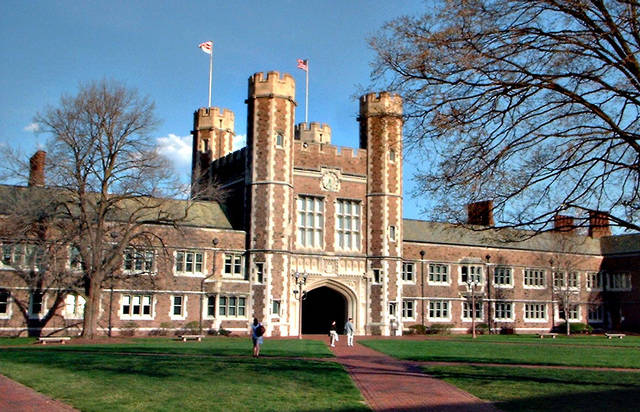 The US has some of the world's most prestigious universities to teach robotics, a mechanical engineering, electrical engineering, electronic engineering, and computer science branch. It deals with robots design, construction, operation, and application, as well as computer systems for control, sensory feedback, and information processing.
Robotics is also identified with other science subfields like software engineering, character animation, machine structure, cognitive science, and bio-mechanics. Robotics ' primary subdivisions include android science, artificial intelligence, nano-robotics, robot surgery. Students will obtain data related to computer graphics, gadgetry, mobile robot programming, robotics movement strategies, numerical algorithms, social implications of innovation, etc.
In this post, you will see 14 best universities to study robotics in the US.
1. Carnegie-Mellon University
Carnegie Mellon University's Robotics Systems Development program isn't your normal scientific autonomy certificate. The MRSD, an advanced program for smart graduates, integrates technical and engineering skills with emphasis on business and project management. All things considered, it's perfect for students seeking to work in the business segment, where engineers are bound to work in groups and fiddle with various parts of the organization, despite product development and marketing. Despite research being a possibility for MRSD understudies, a large portion of them are bound to finish an entry-level position. Because organizations like Lockheed Martin, Google, Intel, NASA, and Tesla are all keen to hire students from CMU's robotics engineering degree, it's definitely worth it.
2. Columbia University
The projects on the Columbia University's Robotics Group website are impressive, to say the least. Students built autonomous vehicles for urban navigation, 3-D simulation tools to teach robots how to interact with the real world, and even a system to facilitate aspects of surgery-by-robot. Professor Peter Allen, named by the National Science Foundation as a Presidential Young Investigator, heads the program.
3. Colorado State University
Colorado State University has a club dedicated to robotics. The NASA Robotic Mining Competition team's mission is to create a monumental foundation for robotics at CSU. With the help of our advisor, Dr. Jianguo Zhao, this club can continue to flourish for years to come and it aims to engage students of all majors to gain hands-on experience in the field of robotics.
4. Georgia Institute of Technology
Students seeking a degree in robotics engineering should consider Georgia Tech's School of Interactive Computing, an imaginative unit that "intends to reclassify human computing experience." Graduate students can graduate from this unit in computational perception and robotics. This specialization will guide them through Robot Intelligence's complex but cool coursework, including planning, machine learning, and computer photography.
5. John Hopkins University
Johns Hopkins is one of the best U.S. universities to study robotics. The Laboratory for Computational Sensing and Robotics (LCSR), the world's largest and most technologically advanced robotics centers, is located in Hackerman Hall on Homewood campus. LCSR includes staff from across Johns Hopkins University and fosters targeted research programs and collaboration with universities, corporations, and other research organizations worldwide.
6. Oregon State University
Oregon State University is the home of the Collaborative Robotics and Intelligent Systems Institute (CoRIS). Their robotics program is recognized as one of the best in the country, where more than 25 faculty and 180 top-notch graduate students conduct cutting-edge robotics research or apply robotics applications. Beyond technological development, they explore robotics and intelligent systems holistically, considering their impact on people and the potential for future shaping robots. Collaborative culture of Oregon State encourages interdisciplinary research and innovation.
7. Massachusetts Institute of Technology
There are so many labs, organizations and research groups at Massachusetts Institute of Technology that it tends to be hard to follow along! Of the large number of colleges discussing robotics engineering degree rankings, MIT is perhaps the most far-reaching and research-scaled. The Computer Science and Artificial Intelligence Laboratory (CSAIL) is the largest research center at MIT, home to more than 1,000 individuals, 100 leading researchers, and around 50 research groups.
8. Stanford University
Stanford's Artificial Intelligence Laboratory facilitates robotics education for 52 years since its founding in 1962. Students gather to dissect robotics papers for weekly reading groups and discuss latest developments in their fields. His faculty's list of interests is loaded with fun robo-buzzwords: computer science, logic, machine learning, natural language processing, etc.
9. University of Michigan-Ann Arbor
With undeniable robotics engineering degrees for both ace and PhD students and an amazing research program that encompasses six specific center zones, the University of Michigan is making a truly persuasive case for its consideration close to our top priority rundown. U of M even allows first-year graduate students to immediately gain hands-on experience by taking a Robotics System Laboratory course. What remains of educational modules is part of three center territories: Sensing, Reasoning, and Acting.
10. University at Buffalo, The State University of New York School of Engineering and Applied Sciences
UB's School of Engineering and Applied Sciences— or UB Engineering, to use its common name— is New York State's largest and most comprehensive government-funded engineering school. UB Engineering places its local, state, country and universal focus on technological innovation. UB burns research annually through $386.6 million, seeking information that prompts new fixes, improved procedures, more grounded materials, faster PCs, brighter programming, small machines, and many different upgrades.
11. University of Pennsylvania
With more than $700 million in annual R&D consumption, Penn is one of the best research colleges in the country, not only creating imperative new learning in medicine, innovation, business, science, and more, but applying this information to improve the lives of people and communities at home and around the globe. One of the foundations of Penn Compact 2020, President Gutmann's vision for university's fate, is creative research that yields significant learning.
12. University of Southern California
Having an M.S. Degree in Intelligent Robotics, Southern California University is one of the nation's leading schools to offer an undeniable, all-encompassing robotic engineering degree. This program includes courses on robots, robots and robots. As a master's student at the USC Viterbi School of Engineering, you'll start your studies with classes in Robotics and Artificial Intelligence Foundations, upgrade to courses like Intelligent Embedded Systems and Nanorobotics, then complete your degree with direct research and internship position openings.
13. University of Maryland
Of the considerable number of degrees included in this robotics engineering university rundown, the University of Maryland's program is the most balanced. The M.S.'s. In Systems Engineering at UMD, a few unique areas of interest are consolidated and students have opportunities to learn about business, human factors and even public policy alongside their technical strengths and research. If you're planning research, head to the Maryland Robotics Center where you'll find over 30 faculty staff researching everything from smaller than usual nanomanipulation robots to unmanned space research robots.
14. Washington University in St. Louis
Often called the "Midwest Harvard," WashU offers robotics engineering masters. The program is built around giving students the experience they need to find professional robotics work on graduation, and the curriculum is based on making sense of robotic components like sensors and actuators, then finding new ways to use them to solve problems. Students enrolled in the program will use mobile robotics, robot-human interaction, and brain-computer interfaces.