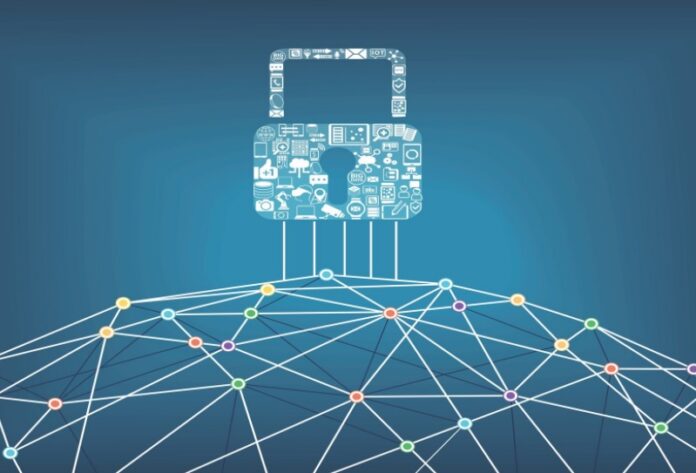 In today's interconnected world, the need for robust cybersecurity measures has become paramount. As cyber threats continue to evolve and pose significant risks to businesses, organizations are turning to Managed Security Service Providers (MSSPs) for comprehensive security solutions. MSSPs offer a range of services, including threat detection, incident response, and vulnerability management, to help organizations mitigate risks and protect their digital assets. In this article, we will explore some of the top MSSPs that are leading the industry in providing cutting-edge security services.
Top Managed Security Service Providers
1. Accenture
Accenture provides innovative managed security services, helping clients enhance security and compliance operations. Their as-a-Service capabilities enable scalable defenses against cyber threats. With a comprehensive approach spanning applications, hardware, and assets, Accenture safeguards critical assets, minimizing exposure. Clients are equipped to tackle evolving cybersecurity challenges effectively.
2. Artic Wolf
Artic Wolf specializes in managed security services and innovative cloud-native security operations. Their MDR solution offers round-the-clock monitoring of networks, endpoints, and cloud environments, enabling proactive detection, response, and recovery from cyber attacks. Leveraging advanced technologies, Artic Wolf enhances overall security posture and safeguards against evolving threats.
3. BlueVoyant
BlueVoyant delivers leading managed security services with continuous, comprehensive, and always-on protection against relentless cyber threats. Their range of MDR solutions meets specific security requirements, providing rapid and effective protection. BlueVoyant empowers organizations to safeguard critical assets in today's dangerous digital landscape.
4. ADEO
ADEO IT Consulting, established in 2008, is a trusted provider of comprehensive managed security services in Istanbul. They specialize in Cloud, Infrastructure, and Cyber Security solutions, offering consulting, installation, training, information security, and outsourcing services. With a strong network of over 45 IT vendors, ADEO delivers top-notch expertise to businesses in Turkey, the MEA region, and beyond.
5. Ankura
Ankura provides leading managed security services with tailored solutions for threat hunting, monitoring, and real-time response. Their comprehensive services operate 24/7 to detect and mitigate risks. Ankura enhances clients' security tools, fills visibility gaps, and empowers businesses to proactively safeguard infrastructure and respond promptly to emerging threats.
6. Booz Allen
Booz Allen, a global leader in cybersecurity, provides comprehensive managed security services. With a four-decade legacy, their elite teams protect against sophisticated threats. As a top provider, Booz Allen combines expertise, cutting-edge tech, and a proactive approach to safeguard clients' digital assets on evolving digital frontlines.
7. CyberGuard Technologies
CyberGuard Technologies provides exceptional managed security services, allowing businesses to entrust their cybersecurity to experts. By outsourcing security operations, companies focus on core activities while being well-protected. With proactive monitoring and a dedicated approach, CyberGuard specializes in safeguarding businesses from cyber-attacks, addressing security needs effectively.
8. CRITICALSTART
CRITICALSTART provides integrated managed security services that seamlessly work with leading EDR, EPP, and SIEM tools. Their mission is to detect and address all threats, resolve alerts, and prevent breaches. With a strong focus on client environment protection, CRITICALSTART ensures effective security measures against cyber threats.
9. Context Information Security
Context Information Security, established in 1998, offers trusted managed security services, helping clients address evolving information security challenges and combat cyber threats. With a CIR-accredited incident response team, Context brings expertise in handling crucial investigations. Their partnership with Accenture Security in March 2020 enhances their capabilities as a leading provider.
10. Cognizant
Cognizant provides end-to-end managed security services, prioritizing security as the foundation for global organizations' desired outcomes. With a comprehensive approach, they offer advisory, transformation, and managed security solutions, leveraging deep domain knowledge and industry expertise. Clients can confidently address security needs and focus on core business objectives.
11. BTB Security
BTB Security is a trusted advisor in the cybersecurity industry, known for their no-nonsense approach and commitment to truth and integrity. With a focus on delivering effective cybersecurity solutions, they offer managed security services to companies nationwide, helping them address cyber threats and build a secure environment.
12. Ernst & Young
Ernst & Young (EY) provides next-generation security operations and response services, along with a comprehensive consulting portfolio. Their managed services assist organizations in developing transformation strategies for implementing advanced security operations and achieving robust cybersecurity.
13. Delta Risk
Delta Risk offers a comprehensive suite of professional security services, including assessments of network, endpoint, cloud infrastructure, and applications. They help organizations identify cybersecurity gaps and provide recommendations to strengthen their security posture.
14. DarkMatter
DarkMatter, based in the UAE, is a leading cybersecurity company staffed by experienced specialists. They provide secure and trusted cyber protection services to government agencies and businesses globally, leveraging their expertise and global experience to ensure robust security measures.
15. DXC Technology
DXC Security services help organizations assess risks and proactively address various aspects of their security environment, from threat intelligence to compliance. Their tailored security solutions, powered by proven methodologies and intelligent automation, assist businesses in safeguarding their unique security needs effectively.
16. Deloitte
Deloitte helps organizations create a cyber-minded culture, identify strategic opportunities by reimagining risk, and enhance resilience in the face of evolving threats. Their expertise spans from the boardroom to the data center, enabling them to develop advanced solutions, implement them, monitor ongoing risks, and effectively respond to cyber incidents.
17. Cybersafe Solutions
Cybersafe Solutions boasts a team of certified forensic and incident response experts who excel in remote forensics and network security assessments. With a track record in the defense, public, and financial sectors, they offer comprehensive incident management, forensic analysis, and enterprise network security assessments.
18. IBM Security
IBM Security provides Managed Detection and Response (MDR) services utilizing VMware Carbon Black Cloud. Their Endpoint Managed Security (EMS) service, powered by VMware Carbon Black, offers next-gen anti-virus services to protect endpoints from advanced threats, ransomware, and malware.
19. GuidePoint Security
GuidePoint Security collaborates with leading Managed Detection and Response (MDR) providers to offer 24/7 coverage for monitoring security operations. Their services encompass threat monitoring, alerting, validation, and proactive threat hunting to defend against targeted threats.
20. Help AG
Help AG's Managed Security Services (MSS) deliver expertise in monitoring complex IT security infrastructures. With a focus on local service delivery aligned with leading security policies and frameworks, they provide comprehensive security services tailored to their customers' specific needs.
21. KPMG
KPMG member firms offer expertise across the cybersecurity spectrum, assisting organizations in developing advanced solutions, implementing them, monitoring ongoing risks, and responding effectively to cyber incidents.
22. Lumen
Lumen simplifies security with integrated solutions and managed firewalls that embed high-fidelity intelligence, automatic threat detection, and proactive response directly into their platform services. Their aim is to identify and mitigate cyberattacks before they cause harm.
23. eSentire
eSentire is an authority in Managed Detection and Response (MDR) services, protecting organizations from known and unknown cyber threats. With a mission to hunt, investigate, and stop cyber threats, they provide continuous monitoring and response to prevent disruptive events.
24. NCC Group
NCC Group's Managed Detection & Response (MDR) program offers comprehensive and cost-efficient 24/7 security monitoring to keep businesses safe from malicious activity. Their focus is on detection and response, allowing organizations to regain their focus on core operations.
25. Nettitude
Nettitude's Managed Security Services address the unique cybersecurity vulnerabilities of organizations. Their services include automated detection and response, proactive vulnerability scanning, and expert incident response, providing comprehensive visibility and protection against cyber threats.
26. Nixu Corporation
Nixu is a cybersecurity services company dedicated to keeping the digital society running securely. Their 24/7 monitoring, containment, and remediation of security threats within business processes enable early detection and rapid response to protect organizations effectively.
27. Optive
Optiv is a leader in cyber advisory and solutions, offering strategic and technical expertise across industries. Their services range from strategy and managed security services to risk, integration, and technology solutions, assisting organizations in developing and operating comprehensive cybersecurity programs.
28. NTT Data
NTT Data offers a full lifecycle of security services, including consulting, technical support, and managed security services. They help organizations minimize the impact and costs of security incidents, proactively protect data, and prevent future incidents through intelligent adaptation.
29. mnemonic
mnemonic helps businesses manage security risks, protect data, and defend against evolving cyber threats. Their expert security consultants, combined with the Argus security platform, stay ahead of advanced attacks, ensuring customers' security in an ever-changing threat landscape.
30. Red Canary
Red Canary MDR provides continuous monitoring and assistance in defending organizations against evolving cyberattacks. With 24/7 environment monitoring and expert support, Red Canary acts as a true security ally, helping organizations detect and respond to attacks effectively.
31. Redscan
Redscan offers Managed Detection and Response (MDR) and security assessment services. Their expertise in attacker tactics, in-depth knowledge of security tools, and commitment to innovation empower clients to continuously prevent, detect, and respond to cyber threats.
32. ReliaQuest
ReliaQuest helps organizations evolve their security programs, accelerate response times, reduce risk, and achieve meaningful metrics. Their security experts work to cut through noise, defend against threats, and support business initiatives, providing comprehensive security services at a predictable price.
33. Secureworks
Secureworks is a leading provider of cybersecurity and managed security services, focused on threat detection and response. Their Taegis™ platform, built on real-world threat intelligence, improves detection capabilities, streamlines investigations, and automates appropriate actions.
34. Proficio
Proficio is an experienced Managed Detection and Response (MDR) service provider. Through threat intelligence, AI-based threat hunting, and advanced technologies, they detect and respond to indicators of attack or compromise promptly and effectively.
35. ParaFlare
ParaFlare's Managed Detection and Response (MDR) combines their cyber operations team and threat detection software to actively monitor and protect networks. They swiftly remove, isolate, and eliminate cyber threats, allowing businesses to focus on their operations.
36. Trustwave
Trustwave is a leading provider of cybersecurity and managed security services, specializing in threat detection and response. Their comprehensive portfolio includes managed security services, consulting, professional services, and data protection technology, enabling businesses to embrace digital transformation securely.
37. Torus Technologies
Torus Technologies aims to build long-term collaborative customer relationships and develop proactive security strategies tailored to evolving needs. With experienced team members serving as security advisors and trusted partners, they prioritize the protection of core processes and personnel.
38. Sylint
Sylint offers effective incident response programs to address a wide range of cyber events. Their experienced team of engineers, forensic analysts, and investigators quickly assess and respond to fluid situations, providing tailored strategies to combat cyber threats.