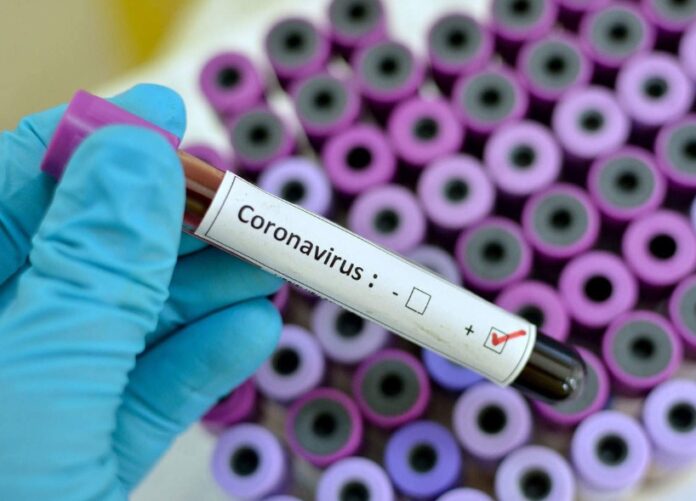 Artificial Intelligence has been around for decades! But today, as the novel coronavirus (COVID-19) spreads, raising fears of a worldwide pandemic, its applications in healthcare promise us to change the course of human history in so many different ways in the days to come. This post will discuss five effective ways artificial intelligence is used right now to fight COVID-19.
1. Finding potential COVID-19 drugs
One of the biggest potential of AI in our fight against COVID-19 is to find drugs that can be used on humans immediately. A Singapore based AI company Gero, specialized in AI-driven drug discovery, used its AI platform to identify the potential anti-COVID-19 drugs and reportedly, has successfully found nine existing drugs which can be used to initiate urgent clinical trials and collaborations. Some drugs are well known for decades for human or veterinary use in several countries. The drugs found to be potentially effective include:
Niclosamide – an oral anthelmintic drug used to treat parasitic infections.
Nitazoxanide – a broad-spectrum antiparasitic and broad-spectrum antiviral prescription drug that is used for the treatment of various helminthic, protozoal, and viral infections.
Afatinib – a prescription medicine for the treatment of patients with metastatic non-small cell lung cancer (NSCLC).
Ixazomib – a prescription medicine used in combination with the medicines REVLIMID (lenalidomide) and dexamethasone to treat multiple myeloma in patients who have received at least one prior treatment for their multiple myeloma.
Reserpine – once used as a treatment for high blood pressure and psychotic episodes.
The platform identified molecules with potential effects on the coronavirus replication. The discovery now makes it possible to start clinical trials in a matter of weeks.
2. Tracking the epidemic in real-time
The international organizations and scientists are using AI to track the epidemic in real-time and effectively predict where the virus will appear next. Notably, AI was first to send a coronavirus alert a week before the official confirmation by international organizations, when a Canadian epidemiologist spotted the outbreak using BlueDot, an algorithm which can scan news reports and airline ticketing data to predict the spread of the disease. BlueDot correctly predicted the spread of COVID-19, using natural-language processing and machine learning.
A similar warning came from an automated HealthMap system from Boston Children's Hospital, which scans news and social media for signals of spreading disease. Notably, AI can process large amounts of unstructured data to predict the number of potential new cases by location, and which types of populations will be most at risk, as well as evaluate and optimize strategies for controlling the spread of the epidemic.
3. Detecting COVID-19 infection
AI applications like AI-based fever detection systems are mostly used to detect COVID-19 infection in people by diagnosing the visual signs on images from lung CT scans and changes in body temperature through the use of wearable sensors. AI applications like facial recognition can also track people not wearing masks in public and a person's recent movements. These applications have contributed effectively to draconian enforcement of restraining measures for the confinement of the outbreak.
Using infrared and facial recognition technology, Chinese search giant Baidu developed a system that scans and takes photographs of more than 200 people in a public place like airport and railway stations, to identify people under quarantine, who are not expected to enter the station. In Moscow, on the other hand, authorities are using automated facial recognition to scan CCTV camera footage to identify recent arrivals from China.
4. Delivering goods and medical supplies using drones
Other AI applications include delivering consumer goods, medical supplies, and spraying disinfecting chemicals in some public spaces with drones. Drone spray is fifty times more efficient than people spraying while delivering medical samples by drones can drastically reduce unnecessary human contact. It can also speed up feedback for critical tests needed by patients and medical workers.
China started the drone delivery testing for medical samples began in February, when the virus infected 28,000 and killed 600 people. Drones, loaded with medical testing supplies, took off for the first time from the People's Hospital of Xinchang County and flew to the Chinese Center for Disease Control and Prevention located 3 km away. The journey that would have taken 20 minutes by ground took only 6, cutting delivery time by more than half. Besides, Chinese authorities are deploying drones to patrol public places, conduct thermal imaging, or to track people violating quarantine rules.
5. Identifying and preventing fake news
AI can detect fake news about COVID-19 by applying machine learning techniques for mining social media posts and tracking down words that are sensational or alarming. Facebook, Google, Twitter, and TikTok have partnered with the WHO to review and expose false information about COVID-19. Artificial intelligence not only can identify false news, but it can also emphasize and push out authoritative science. People can use the AI chatbot in Buoy Health website, for instance, to search keywords associated with a disease and its symptoms, and get answers about the coronavirus, based on science and protocols from the Centers for Disease Control and Prevention. The algorithm even suggests next steps for patients, or how to deal with insurance coverage.