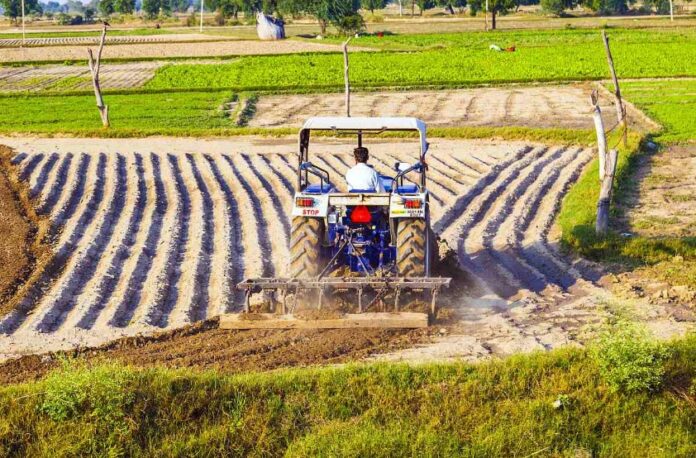 The future of the agricultural sector has already arrived after the world faced significant challenges in the growing population and climate change. The symbiosis of farming and IT technology for agriculture has quickly spread to large agricultural enterprises and small farms, resulting in the emergence and development of the agrifood tech sphere.
In 2020 alone, agrifood tech companies received over $22 billion investments, Finistere Ventures, and PitchBook Data report states. This means that the overall investments in this sphere have doubled compared to the last decade.
The same report also claims that agriculture and food tech have become especially appealing to investors during the Covid-19 pandemic. Despite the global economic fragility, this industry is still perceived as reliable to put money in, from both a sustainability and financial perspective. Moreover, while more and more companies commit to producing more food efficiently, agrifood tech is their only way of reaching this goal. This article will explain what exactly agrifood tech means and what solutions it offers for modern food production.
The Definition of AgriFood Tech
Agrifood tech covers all initiatives to disrupt the global food and agriculture industry. And the key role in ensuring this process's success is given to technology. Although it may come off very similar to agtech, it's much more to it. The significance of this industry is growing every year due to pressing concerns connected to natural resource depletion and constantly changing food demand.
Ultimately, agrifood is a huge industry in charge of feeding the Earth population. But, unfortunately, food production is also to be blamed for many global greenhouse gas emissions. Farming alone contributes to around 1/3 of all carbon emissions, not considering food processing, logistics, and retail.
Technology plays a major role in all industries, and the agrifood sector is not an exception. However, the speed of innovation implementation in this sphere is much lower compared to other industries. According to McKinsey Global Institute's Digitization Index, agriculture is currently the least digitized among the biggest world industries.
This means that the modern industrial agrifood sector significantly lacks efficiency. Luckily, agrifood tech and innovation can help change this state of things by targeting the pressing issues the industry currently faces. Here are the biggest of these challenges:
Climate change
Growing world population
Changing consumer food demands (healthier, nutritious, sustainably grown food)
Food waste (challenges with food transportation and storage)
Generally, agrifood is a complex industry that covers various processes, operations, and roles that occur from the start of food production until it reaches the consumer. Agrifood tech is what creates new efficiencies at various stages in this chain.
Here are the main processes and roles agrifood tech covers:
Crops growing, animal husbandry
Farming equipment, chemicals, seeds, livestock, and medicines manufacturing
Food processing (preparation and manufacturing of food products and ingredients)
Marketing, sales, logistics, and storage
Retailing (grocery stores, farmers' markets, restaurants, etc.)
Food quality and safety control
Financial services
Research and development
The modern agrifood tech industry develops in a huge variety of directions. The main of them are:
Agricultural biotechnology
Novel farming systems
eGrocery
Indoor farming
Innovative food
Ag inputs for crops and animal farming (breeding, genetics, animal health)
Online tools for remote farm management (based on analyzed data from satellites, drones, and ground sensors)
Modern farm equipment and robotics (automated tractors, etc.)
Bioenergy and biomaterials
Non-food extraction and processing
Supply chain, distribution, and transportation
Food quality and safety
Agricultural marketplaces, online trading platforms, input procurement, and equipment leasing
Plant-based proteins, new food ingredients
Food waste monitoring
Smart kitchen appliances
Now let's see what critical problems all this tech can help to solve.
AgriFood Technology Assisting the Industry
Generally, agrifood tech aims to ensure sustainability in the agrifood industry, making it more transparent, agile, and highly adaptable to constantly growing and changing consumer demands. However, numerous issues occur across the food chain, and to solve them, a more complex view of the industry is needed. Therefore, agrifood should be seen as a separate sphere covering food production and distribution processes from farm to consumer plate. Such a view of the industry will allow for easily engaging consumers with modern technologies involved in food production to raise awareness and help battle such related issues as soil health, water quality, food waste, etc.
On top of that, there are companies like Heinz, Costco, and Blue Apron that work with the farmers directly to identify and solve different issues in their own supply chains. From the agriculture side, big companies and cooperatives are already creating powerful food brands and covering various activities such as seed trade, ag retail, food processing, packaging, and catering.
Overall, agrifood tech startups can be categorized in many ways due to the complexity of the agrifood industry. Still, the common feature for all of them would be modern technology and its opportunities to tackle sustainability issues in food production and supply.