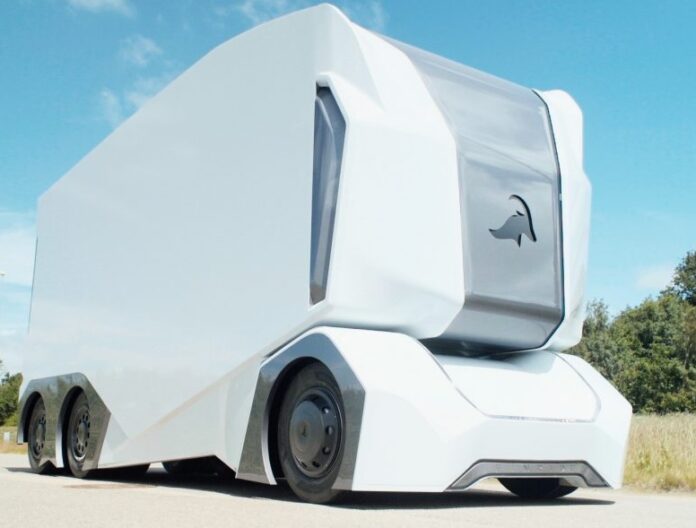 Truck drivers are the life and blood of every business around the world. In the US alone, 280,000 trailers are sold per year. 671 billion in merchandise is shipped every year. 432.9 billion miles are driven on US highways, and 500,000 trucking companies operate with 8.9 million trucking employees that include 3.5 million truck drivers. Without them, businesses providing products and services on a global level would crumble.
Within the last few years, trucking technology has advanced by leaps and bounds. Recently, automation has become the central idea of many automotive manufacturers, including Tesla. However, the bigger question is, what does it mean for the industry in the long run? Will, the drivers, have to look for another job, or their work would become more comfortable? The future is coming in fast, but let us have a reality check.
Are autonomous trucks the future? Let us find out. We have all seen those sci-fi movies showing self-driving vehicles, but how much of that is right in the practical sense? Are self-driving trucks something we all can expect in the coming future?
Yes! It is indeed, a reality. Using a simple engage button, the driver needs not to sit at the wheel, but enjoy the ride. We are talking about 18-wheelers fit with Advanced Driver Assistance Systems (ADAS), which will have self-driving software along with advanced radar. Other features will include power steering, cruise control, automated gear change, and a camera.
The only thing expected of the driver will be knowledge of all technology, and to remain in the cabin for any emergencies. Autonomous trucking technology is among the most advanced technology of our time. However, we would still need to follow precautions before letting an AI drive a heavy vehicle alongside vehicles with human beings in it.
But why do we need autonomous trucks?
The primary cause of the trucking industry moving towards automated trucks is the shortage of highly qualified truck drivers. There are not too many capable replacements that can handle operations behind the wheel and drive without any mistake. However, the heaviest employment opportunities will always remain in the oil and gas delivery industries, which is excellent trucking news for those looking to drive heavy.
Moreover, many truck-related accidents and deaths, which are the result of tired drivers going on long routes without breaks, are a big concern for the industry. Here is when autonomous trucks can easily handle long-routes while allowing the tired driver to rest during those hours.
Here are some of the key benefits of autonomous trucks:
Improved safety and fewer accidents, as the risks caused by driver fatigue, can be markedly reduced.
Higher productivity of the truck transportation network, overcoming the shortage of qualified drivers.
Improved fuel efficiency and lower emissions, as the trucks have improved aerodynamics designed to reduce 25% of drag.
Autonomous trucks can be on the road 24/7. They can travel during times of less traffic congestion, i.e., off-peak hours, allowing the trucks to travel long distances in a shorter time.
Have autonomous trucks delivered any Cargo without any flaw?
Yes, autonomous trucks have been secretly driving for months. The Arizona Mirror reported in August 2019 that tech startup TuSimple had autonomous trucks driving on the I-10 between Phoenix and Tucson for months without anyone noticing.
Meanwhile, Uber-owned startup Otto partnered with Budweiser to drive an autonomous truck on Interstate 25 at 120 miles to deliver 2000 cases of beer. Route assigned for this particular job was from Ft. Collins, Colorado, to Colorado Springs. The driver enjoyed the scenery while the truck did the job flawlessly. Moreover, the driver did not have to override any controls.
Looking at the rapid pace at which companies like Daimler Trucks, Waymo, TuSimple, Thor Trucks, Pronto.ai, Volvo, and Torc Robotics are doing the testing of autonomous trucks on public roads in the US, it seems like the technology will come to trucks more quickly than passenger cars. Alphabet subsidiary Waymo's autonomous vehicles have already driven more than 20 million miles, and the company is now expanding its footprint into Texas and New Mexico.
Impact of autonomous trucking
Evolution is the bitter truth of every industry. What once was the job of a person to burn the night lamps on the streets is now done by automated street lighting.
Similarly, the trucking industry is also no exception; and with automation on the minds of everyone, there is nothing to stop this from becoming a reality. However, the question that comes to the mind is, how exactly will automated trucks impact the trucking industry? Autonomous trucking does fulfill a significant need in the industry.
Filling the shortage of truck drivers: According to the American Trucking Association, the industry needs to hire nearly 900,000 new drivers over the next decade to account for anticipated industry growth and demand for ultra-fast delivery. To help address this problem, several companies are developing trucks with different degrees of automation.
Saving costs: With autonomous trucking, human involvement in driving can be decreased significantly. The costs associated with human drivers will also drop. Companies can completely eliminate the labor costs of overnight driving for long-distance trips and other costs linked to human drivers such as insurance and accident liability. Besides, reducing human-caused driving errors can lead to fewer accidents. Businesses will also see an improvement in fuel usage, eliminating gas emissions. By making smarter route decisions, autonomous trucks can cut down their travel time and reduce shipping costs.
Economic impact: Trucks are the backbone of the supply-chain delivery system. 70% of goods are delivered by truck. Autonomous trucks will revolutionize logistics by bringing down the cost by about four times and increasing the distance driven in a day by 2.5 times. An autonomous truck would be able to deliver across the USA in 2 days instead of 5 days.
With regards to knowing the who's who of the trucking industry, let us check out two major players in this race.
Major players in autonomous trucks
Embark Trucks
The Embark Trucks, co-founded by engineering prodigy Alex Rodriguez is a San Francisco-based startup for the trucking industry. At present, it has the most extensive automated truck route across the world and the first autonomous trucking company to operate cross-country in the USA.
Loadsmart and Starsky Robotics
The largest digital freight broker Loadsmart and Starsky Robotics, has collaborated to pass another milestone in the trucking industry with self-driving semi-trucks. Both companies dispatch an autonomous truck to deliver freight. It has been possible with the combination of Loadsmart AI-powered pricing and load matching technology along with Starsky API.
Other major players in autonomous trucks are:
Daimler
Einride
TuSimple
Waymo
Volvo
Tesla
Otto
End note
There is no doubt that the futures of trucking technology are none other than automated and semi-autonomous trucks. For now, truck drivers can breathe a sigh of relief, as the idea will take some time to become a reality. But there is little doubt that the autonomous truck, once portrayed as nothing more than a myth, is now rapidly becoming a reality. Surely, autonomous trucks will arrive faster than you think!