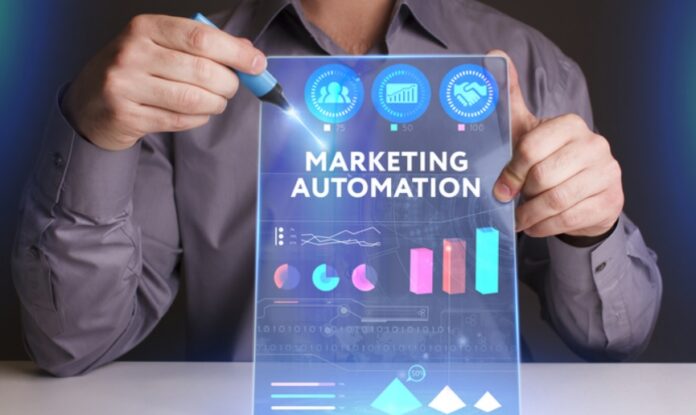 Marketing automation is a technology that helps businesses of every size improve prospecting, customer acquisition, lead nurturing, cross-selling, upselling, and many other aspects of marketing and selling.
It allows companies to streamline marketing processes, better organize marketing tasks, fully automate marketing strategies, and precisely measure their effectiveness, leading to increased return on marketing investment (ROMI).
Marketing automation is helping businesses succeed across all industries, and more companies are investing in it. According to the report, The State of B2B Marketing 2021, 78 percent of B2B marketers use marketing automation platforms. By 2023, Forrester predicts that global marketing automation tools will exceed $25 billion.
Marketing automation platforms track campaign performance so you can improve personalization and efficiency across your campaigns. Automation platforms use customer data to keep in touch with prospects and customers with relevant announcements and offers, send messages at the most appropriate times and on the channels your audiences prefer, and track customer engagement and fatigue to determine the best frequency for outreach to ensure your message is well received.
These are the key benefits of marketing automation.
Increased conversion rates: Clean customer data makes it simple to identify and target prospects with relevant information and offers in lead generation campaigns when using marketing automation. Relevant and real-time data gives you insight into a prospect's behavior and increases your chances of closing a deal.
Higher performing campaigns: Integrate opportunity and revenue data from your CRM system to see what needs to be improved and what doesn't. Make data-driven decisions and allocate marketing budgets to the most revenue campaigns.
Team alignment and greater productivity: Marketing automation streamlines transactions and aligns activities and internal teams to achieve goals. It makes everything run more smoothly and allows your employees to focus on strategic issues rather than repetitive, manual tasks, all while increasing their productivity and engagement.
Increased revenue and customer retention: A marketing automation system's unified customer data enables you to respond to buyer signals with orchestrated campaigns that engage and convert. Marketing automation also aids loyalty programs and offers upsell and cross-sell opportunities, all of which help customers form strong and lasting relationships.
How to get started with marketing automation
After deciding to invest in marketing automation, take these five steps to launch successful campaigns.
Collect customer data
Use website visits, app usage, newsletters, and other digital marketing interactions to gather potential customers. Data of high quality allows for demographic and behavioral segmentation and real-time messaging, which boosts conversions and revenue. Beyond data hygiene best practices, connect your marketing automation and customer relationship management (CRM) systems to improve the quality of your data even more. This helps to standardize data across systems and improves current and future usability by giving customers more visibility into their behavior.
Create relevant content
Create relevant, helpful content for your personas based on the data from Step 1 to assist them in navigating the discovery, consideration, and decision-making stages of the buying journey. Make an effort to address common questions and personalize to their needs. The more a prospect or customer interacts with a brand, the higher their lead score will be, potentially qualifying them for sales or indicating interest in an upsell or cross-sell opportunity.
Identify, target, and segment your prospects
Identify, target, and segment your list of potential customers. Segmenting audiences aids in the creation of marketing personas, which serve as stand-ins for various segments of those audiences. It's easier to target prospects and customers with relevant and valuable content when you segment and create personas. They determine which channel, content, and offers to use, as well as the frequency with which to communicate.
Create personalized experiences
Create and launch marketing campaigns that deliver personalized experiences across multiple digital marketing channels based on prospect segments (like email, social, mobile, and chat). Prospects should be engaged with relevant content based on their sales funnel and nurtured until they become marketing-qualified leads.
Track and optimize campaign performance
Monitor campaign performance regularly and make adjustments as needed. At each sales cycle stage, assess how customers and prospects react to your content. Include metrics from all marketing channels, campaigns, and ads in your analysis to get a complete picture of performance. Make the necessary changes to your campaigns to improve their results and return on investment.