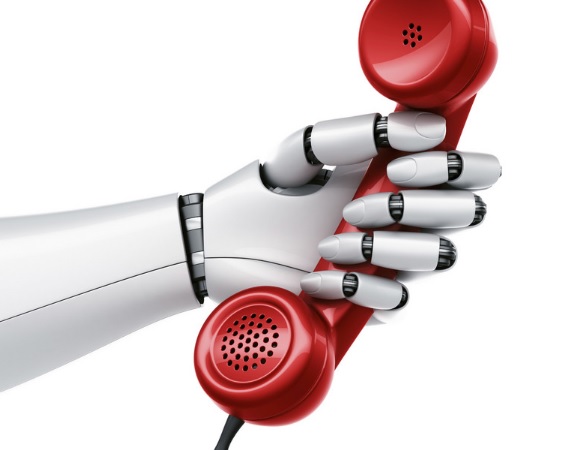 Nearly half of all robocalls are legit, and they ring on your mobile phones in the form of alerts and reminders, mainly payment reminders. But the bad news is 47% of all robocalls are scams, making them the biggest nuisance, causing distraction from authentic calls and a waste of time.
According to the latest monthly figures from YouMail, a free robocall blocking app for mobile phones, the US citizens received a record-breaking 5.7 billion robocalls in October alone, a 25% increase from September, averaging over 182 million robocalls per day and 2,115 robocalls per second. The US has received roughly 49 billion robocalls in 2019 so far.
A survey conducted by Ooma among 500 business owners and managers in the United States, found that 84% get robocalls every day, with 54% receiving five or more per day, at an average cost of $9.46 per call. However, 76% say they feel obligated to answer every time the phone rings – unlike most consumers – because they don't want to risk missing a customer call. Robocalls waste time, and the annual impact in lost productivity is estimated to be $118,000.
What exactly are robocalls?
Robocalls are telephone calls made with an autodialer or that contain a message made with a prerecorded or artificial voice. Robocall platforms place automated calls at great scale, coving a large number of people in a short period of time. They require little or no human involvement. With the use of advances in technology, one can, unfortunately, make illegal and spoofed robocalls virtually from anywhere, cheaply and efficiently than ever before, making it very difficult to identify and block them in real-time.
FCC rules require a caller to get your written consent either on paper or through electronic means ie website forms, a telephone keypress, etc – before it can make a prerecorded telemarketing call or text to your wireless number.
Robocalls which are allowed under the law
The law allows specific prerecorded messages and information-only calls, such as flight cancellations, appointment reminders, or school closing announcements. They also include calls from a business to collect a debt you owe, calls from political candidates or charities asking for donations, calls from certain health care providers on a prescription refill or an appointment, messages from banks, telephone carriers, etc.
Robocalls which are not allowed
All sales and marketing robocalls — prerecorded calls promoting goods or services — are illegal, unless a company gets your written permission. Most robocalls to your wireless phone are illegal unless you've given the caller permission to call you, even if the caller isn't trying to sell anything.
How to handle robocalls?
It's best NOT to answer a suspicious call. But if you do answer a robocall:
DON'T stay on the line.
DON'T answer if you get calls from unknown numbers.
DON'T follow the caller's instructions.
DON'T judge a call by caller ID alone. It is difficult to tell if an incoming call is spoofed.
DON'T press any keys on the phone in response to a prerecorded message.
DON'T respond to any questions or follow instructions to "speak to a live operator."
DON'T ever reveal personal or financial info.
DON'T call back an unknown number to find out who was calling.
Report all unwanted callers
DON'T forget to register a complaint with the FCC at consumercomplaints.fcc.gov when you receive an unwanted call.
Talk to your mobile phone service provider about call blocking tools and start using free and low-cost robocall-blocking apps.
Register your mobile number on the Do Not Call List to block telemarketing calls. The Do Not Call Registry can help you minimize sales calls from legitimate companies. Registration is free. Your telephone number will be on the registry until you choose to remove it. Within 31 days, you will get fewer telemarketing calls.
In case you get a suspected fraudulent call from someone claiming to be from your bank, credit card company, utility or local police department, hang up the phone immediately. Verify the numbers independently at the legitimate website, or contact the organization through an official number, web form, or email address.