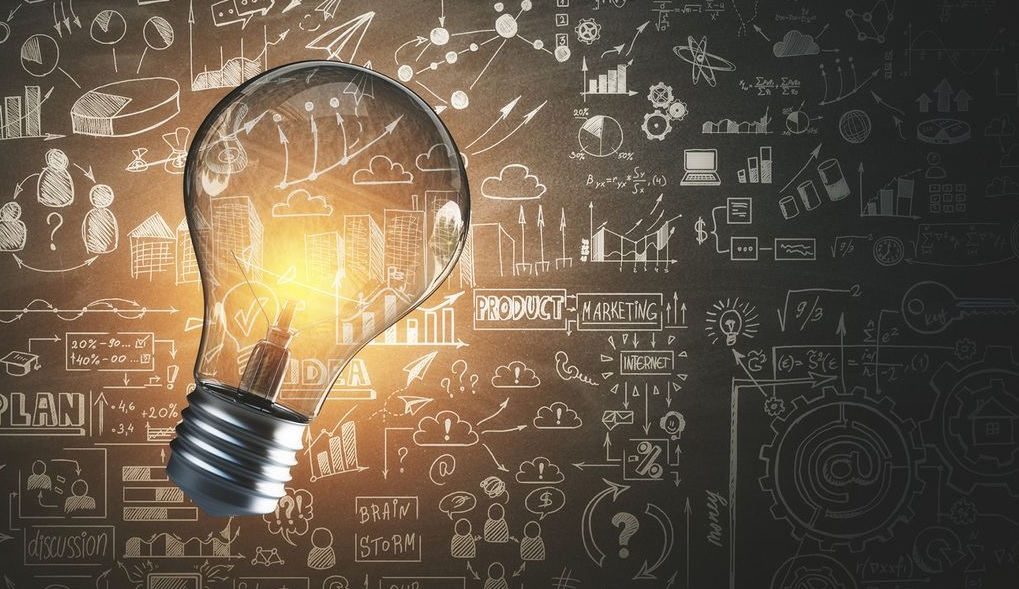 Selecting the right engineering research topic is crucial for achieving a good grade. When faced with a list of topics, it's important to follow certain steps and consider helpful tips to make an informed choice that aligns with your research and the engineering field.
Firstly, brainstorm ideas if you don't have a pre-defined list of suggested topics. Get creative and think of interesting engineering research topics that are relevant and captivating. Consider current advancements, emerging technologies, and areas of interest within your field. Engage in discussions with classmates, professors, or industry professionals to gather diverse perspectives and ideas.
Once you have a range of potential topics, choose a title you understand well. Engineering subjects can be intricate and multifaceted, so selecting a theme you can grasp and explore comprehensively is crucial. This will enable you to provide a well-informed analysis and effectively communicate your ideas in the paper.
Additionally, ensure that there are sufficient resources available on the chosen subject. Conduct preliminary research to gauge the availability of reference materials such as scholarly articles, books, journals, and reputable online sources. While exploring an obscure topic can be intriguing, it can pose challenges if limited information is available. It's important to strike a balance between uniqueness and the availability of credible sources.
Lastly, be flexible in your decision-making process. Don't restrict yourself to topics you are already well-versed in. Instead, focus on selecting a topic that has the potential to make your paper interesting and impressive to your grader. Choose a theme that allows you to delve deep, explore different perspectives, and present innovative ideas or solutions. Demonstrating your ability to critically analyze and think creatively can significantly enhance the quality and impact of your research.
Here are some of the latest Engineering research papers, topics, and ideas for academic writing. We have not categorized them under different disciplines since some topics may overlap between different engineering disciplines, such as Industrial Engineering, Electrical Engineering, Civil Engineering, Software Engineering, Automobile Engineering, Aerospace Engineering, and Chemical Engineering:
3D Printing
5G Wireless Technology
Anatomy And Working Of Search Engines
Aqua Communication Using A Modem
Artificial Intelligence And The Impact On Our Lives
Attendance Monitoring Intelligent Classroom
Augmented Reality
Authentication Using Biometric
Automatic Mobile Recharger Station
Automatic Number Plate Recognition
Automatic Video Surveillance
Biochips
Bio-Computers/Biomolecular Computers
Biomedical Instrumentation And Signal Analysis
Bionic Eye – A Possible Path Toward The Artificial Retina
Blockchain Technology
Blue Brain
Blue Eyes Technology
Blue Gene
Brain Finger Print
Brain Port Device
Brain-Computer Interface
Brain-Controlled Car For The Disabled Using Artificial Intelligence
Braingate Technology
Broadband Access Via Satellite
Broadband Over Power Line
Capturing Packets In Secured Networks
Carbon Nanotubes
Card-Based Security System
Chat Gpt And Its Capabilities
Cloud Computing Vs. Distributed Computing
Computerized Paper Evaluation Using Neural Network
Cyber Crime And Preventive Measures
Cyberbullying: The Emerging Crime Of 21st Century
Dark Web
Data Security In Local Networks Using Distributed Firewalls
Deploying A Wireless Sensor Network On An Active Volcano
Design Of A Color Sensing System For Textile Industries
Design Of A Wireless Sensor Board For Measuring Air Pollution
Design Of Diamond-Based Photonics Devices
Design Of Low-Density Parity-Check Codes
Digit Recognition Using A Neural Network
Digital Audio Effects Control By Accelerometry
Digital Camera Calibration And Inversion For Stereo Icinema
Digital Jewelry
Digital Speech Effects Synthesizer
Dynamic Car Parking Negotiation And Guidance Using An Agent-Based Platform
Dynamic Resource Allocation In Grid Computing
Dynamic Virtual Private Network
Earth Simulator – Fastest Supercomputer
Electromagnetic Applications For Mobile And Satellite Communications
Electronic Nose & Its Application
Electronic Toll Collection
Electronic Waste (E-Waste)
Elliptical Curve Cryptography (Ecc)
Embedded Web Server For Industrial Automation
Embedded Web Server For Remote Access
Encrypted Text Chat Using Bluetooth
Eyegaze System
Face Detection Technology
Face Recognition Technology
Falls Detection Using Accelerometry And Barometric Pressure
Fast Convergence Algorithms For Active Noise Controlling Vehicles
Fault-Tolerant Routing In Mobile Ad-Hoc Network
Ferroelectric Ram
Fingerprint Recognition System By Neural Networks
Finite Element Interface (Fei)
Flexible Crt Displays
Fluorescent Multilayer Disc (Fmd)
Fluorescent Multilayer Optical Data Storage
Forecasting Wind Power
Fractal Image Compression
Fractal Robots
Fuel Saver System
Geometric Invariants In Biological Molecules
Global Positioning Response System
Graphical Password Authentication
Groupware Technology
Gsm Digital Security Systems For Printer
Gsm Security And Encryption
Gsm-Based Advanced Wireless Earthquake Alarm System For Early Warning
Gsm-Based Path Planning For Blind Persons Using Ultrasonic
Guarding Distribution Automation System Against Cyber Attacks
Hardware Implementation Of Background Image Modeling
Havi: Home Audio Video Interoperability
Hawk Eye – A Technology In Sports
High Altitude Aeronautical Platforms
High-Performance Clusters
High-Performance Dsp Architectures
High-Speed Circuits For Optical Interconnect
High-Speed Lans Or The Internet
Holographic Data Storage
Holographic Memory
Holographic Versatile Disc
Holt-Winters Technique For Financial Forecasting
Homerf And Bluetooth: A Wireless Data Communications Revolution
Honeypot
Human-Computer Interaction
Humanoid Robots
Hyper Transport Technology
Image Transmission Over Wimax Systems
Imbricate Cryptography
Implantable On-Chip Power Supplies
Implementation Of Hamming Code
Implementation Of Queue
Integrating Wind Power Into The Electricity Grid
Integration Of Wind And Solar Energy In Smart Mini-Grid
Intelligent Fire Sprinkler System
Intelligent Navigation System
Intelligent Patient Monitoring System
Intelligent Ram: Iram
Intelligent Software Agents
Interactive Voice Response System
Internet Architecture And Routing
Internet Protocol Duplicate Address Detection And Adaptation
Intrusion Detection System
Investigation Of The Real-Time Implementation Of Learning Controllers
Ip Redirector Features
Ip Spoofing
Ipaas – Trending Ipaas Services
Iscsi: The Future Of Network Storage
Iso Loop Magnetic Couplers
Jamming And Anti-Jamming Techniques
Lidar Technology
Light Interception Image Analysis
Light Tree
Light-Emitting Polymers
Lightning Protection Using Lfam
Liquid Crystal On Silicon Display (Lcos)
Load Balancing And Fault-Tolerant Servers
Location Estimation And Trajectory Prediction For Pcs Networks
Low-Power Microelectronics For Biomedical Implants
Low-Power Oscillator For Implants
Magnetic Random Access Memory
Managing Data In Multimedia Conferencing
Microchip Production Using Extreme Uv Lithography
Mobile Ad Hoc Network Routing Protocols And Applications
Mobile Ad Hoc Networks (Manets)
Modeling Of Wind Turbine System For An Interior Permanent Magnet Generator
Moletronics – An Invisible Technology
Multi-Protocol Label Switching
Multisensor Fusion And Integration
Multiuser Scheduling For Mimo Broadcasting
Nanorobots
Neurochips
Non-Volatile Static Ram
Open Source Technology
Optical Coherence Tomography
Ovonic Unified Memory
Parasitic Computing
Password Paradigms
Personal Satellite Assistant Systems
Ph Control Technique Using Fuzzy Logic
Pluggable Authentication Modules (Pam)
Polymer Memory – A New Way Of Using Plastic As Secondary Storage
Power Efficiency And Security In Smart Homes
Power Generation Through Thermoelectric Generators
Proactive Anomaly Detection
Programmable Logic Devices(Pld)
Prototype System Design For Telemedicine
Qos In Cellular Networks Based On Mpt
Quad-Core Processors
Radiofrequency Identification (Rfid) Technology
Ransomware Attacks – How To Prepare And Respond
Rapid Prototyping
Reactive Power Consumption In Transmission Line
Real-Time Operating Systems On Embedded Ics
Real-Time Speech Translation
Real-Time Street Light Control Systems
Real-Time Systems With Linux/Rtai
Red Tacton
Regional Navigation Satellite System
Reliable And Fault-Tolerant Routing On Mobile Ad Hoc Network
Robotic Surgery
Secured Web Portal For Online Shopping
Securing Underwater Wireless Communication Networks
Security Analysis Of The Micropayment System
Security Aspects In Mobile Ad Hoc Networks (Manets)
Security On Wireless Lan Adaptive Cruise Control
Security Requirements In Wireless Sensor Networks
Semantic Web
Sensitive Skin
Serverless Edge Computing
Session Initiation Protocol (Sip)
Shallow Water Acoustic Networks
Significance Of Real-Time Transport Protocol In Voip
Simulating Quantum Cryptography
Single Photon Emission Computed Tomography
Smart Bandage Technology
Smart Cameras For Traffic Surveillance
Smart Eye Technology
Smart Fabrics
Snake Robot – The Future Of Agile Motion
Software-Defined Radio (Sdr)
Solar Powered Speakers
Space Mouse
Space Robotics
Space-Time Adaptive Processing
Speech Enhancement For Cochlear Implants
Speech Processing
Speech Recognition
Speed Detection Of Moving Vehicles Using Speed Cameras
Spins – Security Protocol For Sensor Network
Spwm (Sinusoidal Pulse Width Modulation) Technique For Multilevel Inverter
Swarm Intelligence & Traffic Safety
Switchgrass
Synthetic Aperture Radar System
Systems Control For Tactical Missile Guidance
The Architecture Of A Moletronics Computer
The Evolution Of Digital Marketing
Thermal Infrared Imaging Technology
Thought Translation Device (Ttd)
Three-Dimensional Password For More Secure Authentication
Tizen Operating System – One Os For Everything
Traffic Light Control System
Ultrasonic Detector For Monitoring Partial Discharge
Ultrasonic Motor
Ultra-Wideband Communication
Vehicle Monitoring And Security System
Virtual Reality: Working And Examples
Wearable Biosensors
Wireless Computer Communications Using Sound Waves
Wireless Integrated Network Sensors