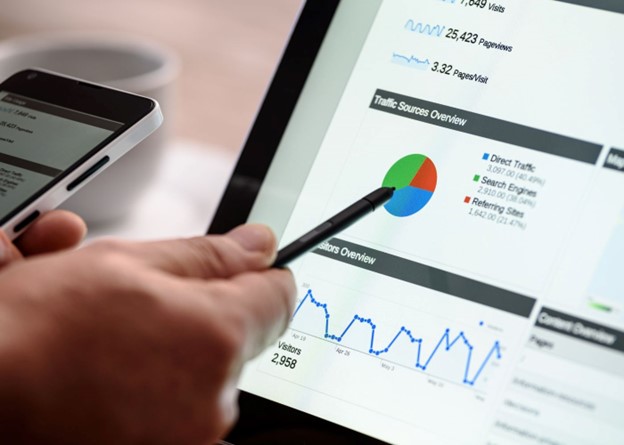 Whether starting a business from scratch, rebranding or just looking for ways to improve your current business, SEO is one of the most important things you can do to boost your online presence and drive new customers to your website.
If you aren't using SEO to improve your online presence, you're missing out on a huge opportunity to increase your profits and reach a much larger market.
SEO For Small Businesses
Whether you own a small local business or a big corporation, SEO is crucial to a successful marketing strategy.
It is a great way to introduce your business to potential customers and increase brand loyalty. Moreover, it helps you find new customers around the world. Search engine optimization has become the backbone of digital marketing.
It allows small businesses to stay in touch with their customers 24 hours a day. Search engines are responsible for 90 percent of online product research. If you are a small business, you can reach millions of potential shoppers.
SEO For Enterprises
Creating an effective enterprise SEO strategy is critical to managing large websites.
Enterprises need the plan to maximize their digital reach and engage consumers. They should also use flexible automation to create a custom approach for every page on their site.
SEO benefits include improving search engine ranking, building brand awareness, and creating an online reputation. However, it is important to remember that SEO is just one step in a larger process.
Large companies must be flexible to keep up with the changing online environment. They must be willing to change their processes and products to accommodate the changing needs of their customers.
A successful enterprise SEO strategy combines content, analytics, and technical capabilities. Enterprise sites must be mobile-friendly and secure.
Content is the backbone of an enterprise website. High-quality content helps build trust and establish brand authority. It also provides valuable information to consumers and helps convert them into loyal customers.
Creating a content strategy that addresses all stages of the buyer's journey is important.
Search data is a powerful resource for consumers. It can be used to create paid advertising campaigns that fit their needs, along with SEO and other forms of digital marketing.
Search optimization can also help establish a brand's domain authority which is a winning asset in search engines and the overall market.
Domain Rating Of Your Website Explained
Having a good Domain Rating can boost your website's search engine rankings. It can also help you get more traffic over time.
The Domain Rating is a score on a scale of 0 to 100. It is based on various external and internal links from various sites. Your Domain Rating will rise naturally as your website provides quality content but nowadays, it's also important to acquire links to your website as DR is exactly about that.
The higher the DR score, the better your backlink profile. A website with hundreds of backlinks indicates that it is a reputable site.
A good Domain Rating is also deemed essential to making your website more competitive for keyword rankings. You can improve your domain rating by following these strategies:
Backlinks are a critical aspect of assigning a DA score. Links through news sources, affiliate websites, and guest blogs are important. You should also consider links through online partner businesses. You can also improve your domain rating by repurposing content.
HARO is another way to get backlinks from high-authority media outlets. It sends bulk emails three times a day. The HARO journalists ignore deadlines, provide answers instantly, and offer links from high-authority media outlets.
These are just a few ways to build links to your company website and improve your domain rating and online authority.
Domain Authority Of Your Website Explained
Increasing Domain Authority isn't as simple as it seems. There are many moving parts and a wide range of factors to consider.
You can start by looking at your links. Your domain authority score depends on the quality and quantity of links. Using a tool like Google Analytics or Similarweb can give you some insights into the strength of your links.
You can also check out who's linking to your competitors. The more links you have pointing to your site, the higher your domain authority and the higher your chance of outranking your competitors.
Domain authority is a great ranking metric when planning your digital marketing strategy. It can provide valuable insights into organic traffic and how well your site can perform on the SERPs.
A good domain authority score will help you compete against competitors for high-value keywords.
The higher your score, the more likely you will show up near the top of the search engine results page. It also means that you have a better chance of getting more organic traffic to your website.
Latest SEO Trends And What Works Best
Keeping track of the latest SEO trends is crucial to your digital marketing strategy.
There are so many changes in the search engine landscape, and staying on top of the rankings is important. However, these trends are only a small part of your SEO strategy.
SEO strategies must match the intent of users. This means that they must be relevant to the content of the page. To ensure that your content will be relevant to the searcher, you need to make sure that it contains the right keywords.
As search engines become smarter, they better recognize content quality signals. One of the best ways to ensure that your content is ranked well is to target long-tail variants of keywords.
By doing this, you can rank for more keywords, increasing your traffic.
Another trend to watch out for is the increasing importance of video content. A video is a powerful tool to help your site get more exposure and keep customers interested. You should create informative videos as part of your SEO strategy.
Another important SEO trend is voice search. Google's AI algorithm is a big part of its ranking factors. You will need to make some changes to your site to rank well in voice search.
Aside from incorporating video, you will also want to create informative, long-form content. This content will get more shares and generate more traffic.
Takeaway
The importance of SEO is twofold. It can help you rank higher in search engine results pages (SERPs), but it also helps your website visitors find what they're looking for on your site more quickly.
This, in turn, can reduce bounce rates and increase the time people spend on your website – both positive signals to Google that can result in better rankings over time if you're looking for ways to improve your SEO strategy, check out our guide to the latest changes to Google's algorithm.