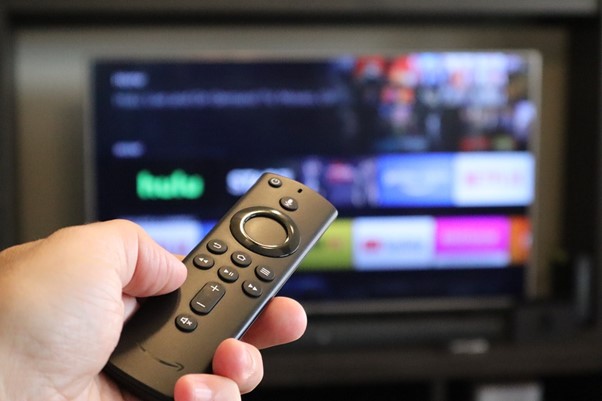 Privacy is a major concern among internet users in today's era, where almost everything is done online. Firestick users stream content on a TV or other devices connected to the internet.
Therefore, it is essential to protect your privacy while watching your preferred movies and television shows, particularly in light of the rising popularity of streaming devices like the Fire TV Stick. However, the majority of users do not take into account any security or privacy measures to safeguard the information they store on these apps.
As a result, data breaches are highly likely. Using Firestick, you can safeguard sensitive data and information by taking certain security precautions. In this post, we'll look at some helpful hints to keep your privacy while using the Fire TV Stick.
Keep your software up to date
Keeping your Fire TV Stick software up to date is one of the simplest but most effective ways to protect your privacy. Regular software updates frequently include essential security patches that address flaws and safeguard your device from potential threats. If you enable automatic updates, your Fire TV Stick will always have the most recent security features.
Verify the app's permissions
Review the requested permissions carefully before installing any app or game on your Fire TV Stick. Contacts and location data, for example, may be requested unnecessarily by some apps. Be careful and only grant permissions when necessary to the application's operation. On your Fire TV Stick, go to Settings to control app permissions.
Utilize a safe network
It is essential to keep track of the network you are using when connecting the Fire TV Stick to the internet. For instance, malicious activity can thrive on public Wi-Fi networks. Connecting to a secure and dependable Wi-Fi network, such as your home network, is preferable.
Use a reputable virtual private network (VPN) service to encrypt your internet connection and keep your online activities private if you're moving or using public Wi-Fi.
You can secure Firestick with Surfshark VPN, which lets you view geo-restricted content and provides an additional layer of security for your personal and streaming data. Surfshark VPN hides your browsing and streaming history from your internet service provider and blocks all ads, trackers, and malware.
Protect Your Amazon Account With a Strong Password
Your Fire TV experience is only as secure as your Amazon account. Use a strong password to protect your Amazon account because your Amazon account is connected to everything on your Fire TV. Consequently, locking down your Amazon account is essential.
Thankfully, only two things are necessary: enabling Amazon's Two-Step Verification feature and creating a strong password for your account. Your Amazon account's first line of defense is a strong password.
Activate Amazon's two-step check
A steel-based secret key is an important safety effort but isn't adequate. A malicious user can still brute force or trick into your account, so you need a second line of defense.
Amazon refers to the feature in that line as "Two-Step Verification," which is a more understandable name than the one that is typically used for the same thing across the rest of the Internet: Two-Factor Authentication; Keep in mind that Two-Step Verification is frequently referred to as 2SV by Amazon.
Refrain from receiving personalized advertising
Although personalized advertisements can enhance your streaming experience, they frequently compromise your privacy. You can disable the Fire TV Stick's personalized advertising based on your viewing habits.
To do this, deactivate the "Interest-Based Advertising" option by going to Settings > Preferences > Privacy Settings. You can ensure that your viewing habits are not used for targeted marketing by opting out of personalized advertising.
When making purchases, use your PIN
You should create a PIN for purchases on your Fire TV Stick to prevent unauthorized transactions. Thanks to this additional layer of security, no one can purchase without your explicit consent. Navigate to Settings > Preferences > Parental Controls > Purchase PIN to easily set up a PIN.
Regularly clear your browsing history
Your browsing history, which may include private information, is stored on your Fire TV Stick. You should periodically delete your browsing history to reduce the possibility of unauthorized access to your data. Navigate to Settings > Preferences > Privacy Settings > Clear History to delete your browsing history.
Control Access to Alexa
When using the Fire TV Stick's Alexa voice assistant, it is essential to consider who has access to your personal information. Alexa voice recordings are saved by default, but you can manage and control them.
You can change your preferences for future recordings and delete existing voice recordings. To control Alexa access, navigate to Settings > Preferences > Privacy Settings > Manage Voice Recordings.
Use unique, secure passwords
Even though it may seem obvious, protecting your Fire TV Stick-linked Amazon account using a strong, one-of-a-kind password is critical. Don't use passwords that everyone knows or personal information that can be easily guessed. Instead, develop a strong password that includes numbers, upper and lower case letters, and special characters.
Be careful when using third-party apps
Even though you can install third-party apps on the Fire TV Stick, you should be careful and consider where you're downloading from. Use well-known app developers or the official Amazon Appstore as reliable sources. If you download apps from unknown sources, your device may be at risk for malware or data breaches.
Make two-factor authentication available
Two-factor authentication is a great way to give your Amazon account an extra layer of protection. Along with your password, if you enable 2FA, you will be required to provide additional verification in the form of a unique code sent to your mobile device. The likelihood of unauthorized account access is greatly reduced as a result.
Summing Up
By following these essential guidelines, you can enhance your privacy while taking advantage of the Fire TV Stick's extensive streaming capabilities. Make sure your software is up-to-date that you are connected to a secure network, that you check app permissions, that you disable personalized ads, and that you control your privacy settings. You can enjoy your favorite content while maintaining privacy and peace of mind with diligence and vigilance. Make people happy!