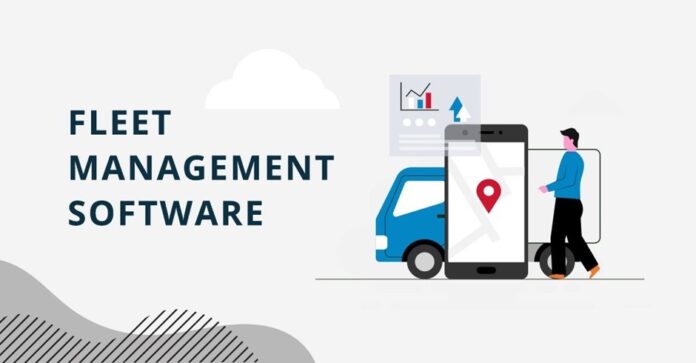 Knowing the location of your fleet, when maintenance is due, and how to cut down on trip time and fuel expenses is crucial to the bottom line of any business with a fleet, no matter how big or small. Streamline your operations, cut costs, and boost income with the help of fleet monitoring software solutions, which provide you with the insight you require to track and handle your fleet effectively. A few years ago, fleet monitoring was a costly expenditure reserved for large corporations; now, fleet tracking software is available for businesses and fleets of all sizes.
What is fleet management software?
Businesses use fleet management software to monitor, track, and generate detailed performance reports for their vehicle fleets. Fleet management software establishes more effective driving routes, maintains vehicle inventory, manages and analyzes costs, and monitors driver performance. Mobile components in fleet management software offer on-the-go updates and notifications about changes, allowing managers and fleet staff to collaborate for optimal efficiency in delivery operations.
Fleet management software is frequently used in other supply chain and logistics applications such as warehouse management, inventory control, and route planning. These solutions are also compatible with finance applications, CRM systems, and order management software.
A product must meet the following criteria to be considered for inclusion in the fleet management category:
Maintain vehicle and equipment inventories
Vehicle dispatch and route optimization
Provide telematics vehicle tracking
Allow for in-app conversation and updates
Include fleet maintenance features
Track and optimize fuel consumption
Monitor staff advancement and overall performance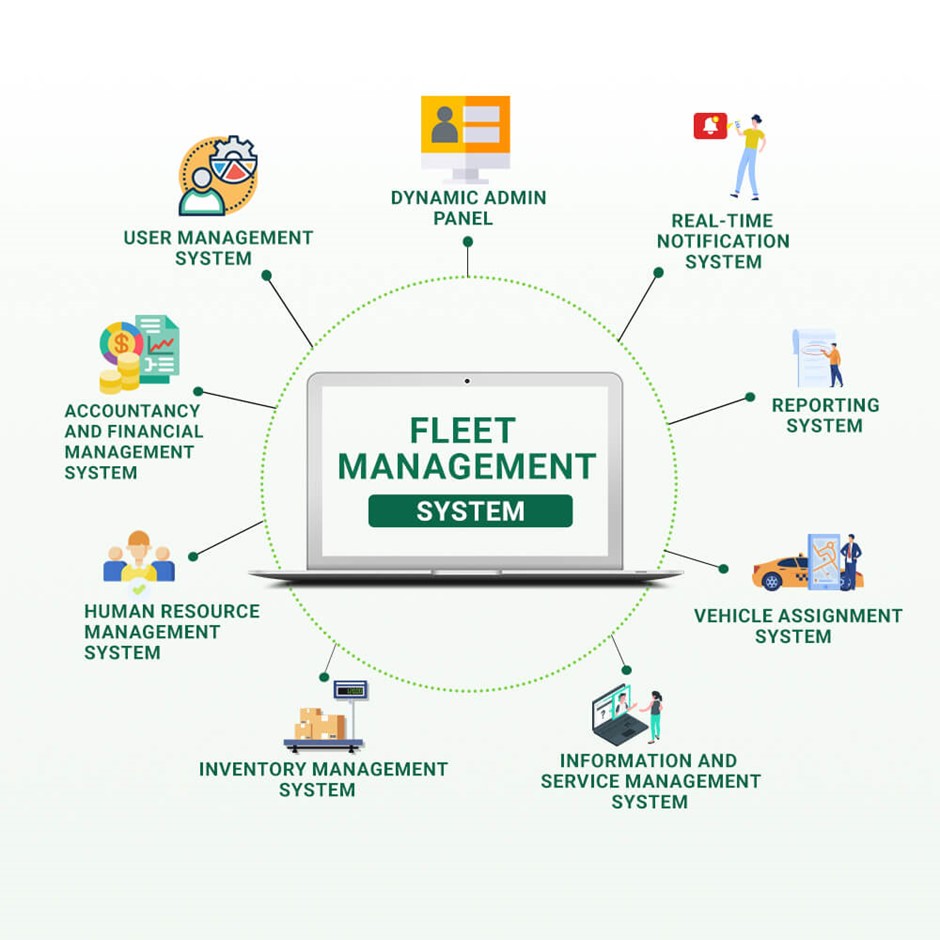 Top 10 fleet management services
Fleet management software is a technology that allows fleet managers and operators to track, manage, maintain, and analyze their transportation and fleet-based activities. Intending to help you save money and time while also improving customer happiness, we have compiled a list of the best fleet trackers currently on the market.
The top 10 fleet management services that are available are listed below.
1. Fleetio
Fleetio's cloud-and mobile-based fleet management solutions help fleets of all sizes automate fleet operations and manage asset life cycles. Fleets automate in-house and outsourced maintenance management, get recall warnings, track fuel, vehicle inspections, components, suppliers, and a variety of other functions. Fleetio reports on asset usage, equipment, maintenance expenses, fuel economy, components, and labor. With its mobile app, email notifications, and reminders, Fleetio optimizes fleet communication and streamlines issue resolution.
Reconsider how you track your equipment and power tools.
An absolute requirement is to have the appropriate power tool for the task. Manage your fleet from any location using software to track your equipment alongside your vehicles. Use Fleetio's mobile app and software for power tools to keep track of every detail. For improved visibility, combine the data from your vehicles, machinery, and power tools into a single system. Have confidence knowing that your crew will have access to power tools as needed.
Fleets use the maintenance shop integration to monitor and authorize external repair orders electronically, automate data input from repairs, and get a single bill for all suppliers. The Fleetio system supports an infinite number of users and includes bulk data imports, data reports, and the ability to create custom fields in report modules. Fleetio Go, a smartphone app, allows fleets to view vehicle information at any time and location.
Fleetio provides fuel card automation and connectivity with various telematics platforms for automatic odometer updates, DTC handling, and fuel location reporting. APIs and webhooks for developers enable the program to interact with other apps such as QuickBooks and Xero. Apps for iOS and Android smartphones are free.
Industries – Construction, transportation/trucking/railroad. Market segmentation consists of 46% small businesses and 44% mid-market.
2. The Azuga Fleet
Azuga's complete fleet management solution uses enterprise-grade technology at a small company pricing to prioritize safety in your fleet. Through several specialized features such as fleet tracking, dashcams, asset tracking, driver teaching, and gamification, Azuga's end-to-end fleet management platform enables your organization to enhance efficiency. It decreases risks, allowing it to realize its full potential.
Azuga's cloud-based solution for fleet-powered organizations improves efficiency, productivity, and safety throughout the operation. "Everyone wins when drivers compete (on safety)": Drivers compete and are rewarded for exemplary driving behavior using Azuga's new driver safety score mechanism. This driver safety score is accessible via mobile applications, allowing for a social component that fosters better driving practices across the fleet, minimizes the chance of accidents and claims, and incentivizes drivers to exercise safety.
Every 10-point improvement in driver score decreases accident probability by 57.4%! Expect fewer accidents, less vehicle wear and tear, reduced fuel waste, and more productivity from your drivers/technicians.
Industries – Construction, consumer services. Market segmentation consists of 48% mid-market and 44% small businesses.
3. Motiv (formerly KeepTruckin)
Motive develops technologies to improve the physical economy's firms' safety, efficiency, and profitability. Motive's automated operations platform integrates IoT hardware with AI-powered apps to automate vehicle and equipment monitoring, driver safety, compliance, maintenance, and expenditure management, among other things. Motive services over 120,000 enterprises in industries ranging from trucking and logistics to construction, oil and gas, food and beverage, field service, agricultural, passenger transit, and delivery.
Industries – Transportation/trucking/railroad, logistics, and supply chain. The market segment consists of 74% small-business and 26% mid-market.
4. IntelliShift
IntelliShift is the only fleet intelligence platform allowing organizations with vehicles and heavy equipment fleets to easily access all fleet operations' data from a single platform. IntelliShift's solutions are perfectly designed to handle safety and operational issues. Combine them with the point solutions you're already using to feed digestible views – to improve business outcomes, use AI dashcams and telematics, inspections, maintenance, and compliance technologies.
Market segmentation consists of 53% mid-market and 42% small-business.
5. GPS Insight
GPS Insight engages companies' fleets by providing new solutions and actionable analytics. Organizations around North America turn to GPS Insight when they are tired of excessive fleet running expenses, are concerned about road safety, and have inefficiencies that waste time and money. GPS Insight provides comprehensive fleet software for businesses with fleets of vehicles, trailers, and other mobile assets. GPS Insight offers a variety of fleet solutions, including vehicle and asset monitoring, in-cab cameras, ELD, fuel cards, and much more.
Industries – Construction, transportation/trucking/railroad. Market segmentation consists of 50% small businesses and 42% mid-market.
6. Tookan
Tookan is a robust off-the-shelf delivery management platform that allows organizations to improve their day-to-day delivery operations while reducing costs. It includes a cutting-edge technology package that enables seamless interaction between delivery drivers and management. Tookan allows the admin staff complete control over tracking real-time operations, offering a comprehensive perspective of the field force's efficiency and burden.
Businesses use Tookan to digitize last-mile delivery operations, real-time fleet tracking, and route optimization. Integrate Tookan's API to automate delivery operations, and manage the workforce. Tookan provides administrators and managers with a birds-eye perspective of all corporate activities, assisting them in optimizing routes, assigning resources, and seamlessly tracking agents and tasks.
Industries – Food & beverages, logistics, and supply chain. Market segmentation: 69% small business and 26% mid-market.
7. ClearPathGPS
ClearPathGPS offers real-time GPS tracking and proactive fleet management for cars, equipment, and other assets. It helps your company to detect and eradicate blind spots with a simple, user-friendly mobile app and online platform. ClearPathGPS is the industry leader in customer service, with flexible 'no contract' alternatives to win your business monthly.
Industries – Construction. Market segmentation consists of 50% small businesses and 50% mid-market.
8. Fleetx
Fleetx.io is an AI-powered freight automation platform that assists all logistics stakeholders in digitizing their end-to-end operations and providing real-time actionable insights through IoT and big data analytics.
Industries – Transportation/trucking/railroad, logistics, and supply chain. Market segmentation consists of 52% mid-market and 25% enterprise.
9. Verizon Connect
Innovative fleet tracking software from a telematics industry leader. Use comprehensive fleet tracking to monitor and manage your mobile workforce rather than just dots on a map.
Industries – Construction, transportation/trucking/railroad. Market segmentation consists of 66% small businesses and 30% mid-market.
10. Geotab
Geotab is a complete fleet management system revolutionizing the transportation and logistics industry. Geotab provides the telematics and management features that small, medium, and enterprise fleet owners require to increase safety, decrease costs, and accomplish corporate sustainability goals from vehicle acquisition through disposal. Geotab's established SaaS solution for fleet management is used by over 2.6 million users in 130 countries.
Industries – Transportation/trucking/railroad. Market segmentation consists of 41% mid-market and 31% small businesses.
Save time and money using the best fleet management software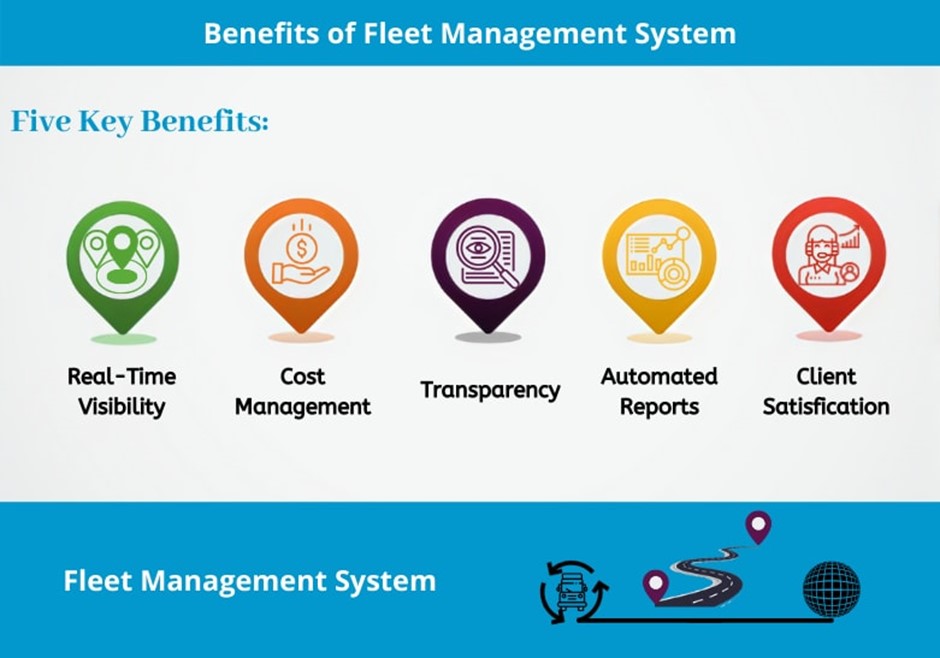 Maintenance and administration of an automotive fleet is a critical and vital aspect of any firm that employs them as part of its operation. Every institution, from fire departments to the postal service, ensures its fleet is operational, cost-effective, and provides its designed function. Fleet management software allows you to accomplish the same thing effectively and efficiently.
About the author: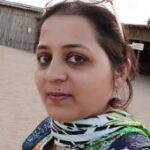 Fatema Aliasgar is an experienced B2B and SaaS content writer based in Mumbai, India. She is a Master in Business Management and has been writing B2B content for seven years. She likes to read non-fiction and play board games with her kids during her free time.