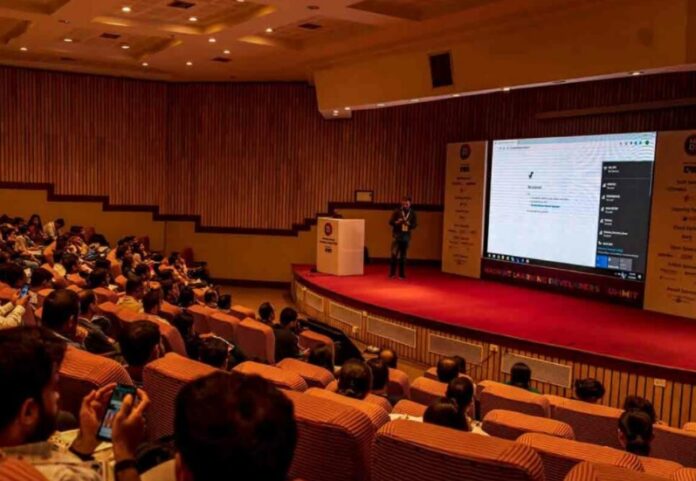 Manufacturers must be agile and adaptable to modern technology shifts to stay competitive in today's business climate. As consumer demands grow, industrial manufacturers are increasingly looking to achieve greater efficiencies through cost controls and automation.
Manufacturing leaders have adopted industrial automation solutions to modernize their traditional manufacturing value chains, with dramatic results using computer-aided devices to operate industrial processes.
Industrial automation components and solutions are widely deployed in discrete, process, and hybrid industries, not just manufacturing. The industry could contribute up to $15.7 trillion to the global economy by 2030.
To help grow businesses by connecting with industry peers and potential and current customers, industrial manufacturers must attend top events in industrial automation. Conferences help them address the main issues and provide in-depth industry news relevant to the sector. This post lists some of the top conferences in industrial automation.
1. EDGE | San Diego, CA
The International Conference on Edge Computing (EDGE) aims to establish itself as a premier international forum for researchers and industry practitioners to discuss the most recent fundamental advances in state of art and practice of Edge computing, identify emerging research topics, and define the future of Edge computing.
2. VMworld | San Francisco, CA
VMworld is a gathering of the people and organizations who are laying the digital groundwork for technology and business transformation. VMworld is the meeting place, the showcase, and the learning center for technology companies delivering maximum benefits to business and society, from the data center to the cloud to the device.
3. PACK Expo | Las Vegas, NV
Created for those operating in packaging or production to gather and explore packaging technologies, equipment, and materials from 2,000+ exhibitors, PACK EXPO showcases a huge array of machinery in action on show floors spanning 900,000 net square feet. The packaging and processing community come together to solve current challenges engage with exhibitors across four expansive halls at the Las Vegas Convention Center.
Spiceworld is a three-day hybrid event that includes how-to sessions, peer networking, and hands-on experiences with the latest IT products and solutions. SpiceWorld has brought together thousands of IT professionals and tech brands since 2008, allowing them to leave with actionable takeaways and personal connections to help their businesses succeed.
The Industrial Internet of Things (IIoT) redefines the industrial landscape, providing dramatic productivity and efficiency improvement opportunities throughout production and distribution. It features 120 of Europes most influential manufacturing leaders for two days of uninterrupted knowledge sharing, strategizing, and planning. The IIoT Strategies Summit will show you how to develop and implement a strategy to take advantage of IIoT's transformational growth.
The Rockwell Automation TechED is a three-day training event for end-users, systems integrators, distributors, machine builders, partners, and technical and sales personnel. It provides attendees with the opportunity to learn how their peers deal with day-to-day challenges.
Automation Fair is a premier industrial automation event with over 150 exhibits and more than 400 hours of educational opportunities. Automation Fair, with over 150 exhibits and over 400 hours of educational opportunities, provides unrivaled knowledge and skill-building opportunities in just two days. It provides the ability to experience innovative technologies and trends, accelerate your expertise and skillset, and transform your business.
IDC's flagship conference, Directions, focuses on professionals looking to succeed in technology and telecommunications markets and strategies and helps them thrive in a digital-first world. The full-day event includes seven mainstage speakers, 27 breakout sessions, and a closing keynote. Additionally, it will feature IDC analysts, product specialists, and peers discussing business practices with the help of demos that will help you realize future growth potential.
This event is part of the award-winning Industry of Things World global event series. It has turned into the meeting point for senior executives wanting to deepen their knowledge and broaden their network on the Industrial Internet. This leading Industrial IoT event features more than 400 top experts. It presents opportunities to discuss new business and services models, technical implementation of IoT on the shop floor, and IT infrastructure requirements.
The Manufacturing Summit is an annual forum for current and future manufacturing, operations, and supply chain leaders to discuss the impact of market dynamics and new technologies. It is a 2-day leadership event focused meeting designed to bring global manufacturing, operations, engineering, quality, and supply chain leaders to discuss current trends, strategic insights, and best practices in an ever-evolving manufacturing environment.