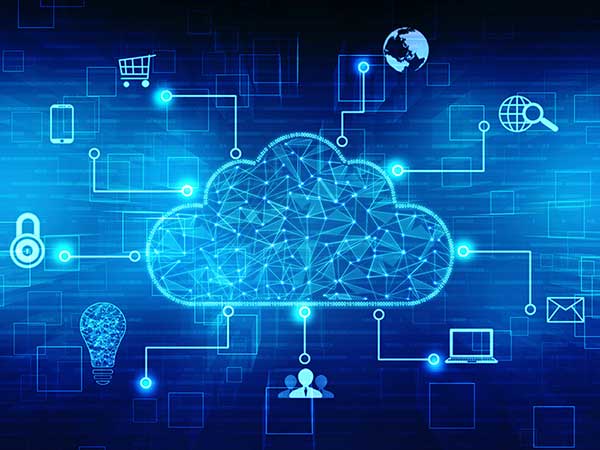 The rise of cloud has been unbelievable so far, but things are just getting started! Many people were initially skeptical about moving their processes and applications into the cloud, but the use of cloud computing services now appears to be the standard. But the cloud still has a lot to give. Business leaders, analysts and investors across the industry are speculating that trends will continue to disrupt the cloud market as we know today in 2019. Five cloud trends will prevail in 2019 and how this technology will continue to evolve over the next few years.
1. Hybrid & multi-cloud
Hybrid cloud refers to cloud environments using multiple deployment methods. It consists of the same ecosystem's public and private clouds, but delivered by the same provider. Multi-cloud, on the other hand, refers to scenarios where businesses run more than one cloud solution under the same deployment model but from different vendors— thus using both AWS and Microsoft public cloud services for specific workloads. Since multi-cloud's key definition is the use of multiple cloud services from different providers, this creates a very different cloud environment than a hybrid cloud that uses the same provider's public and private options to integrate with each other.
This means that hybrid cloud environments are typically easier to manage, both from a technical and business perspective, as a company only has to work with a single provider. It is also a more tried-and-tested solution, giving businesses the flexibility they need to select public and private services based on their needs. Future hybrid cloud will become the dominant business model. For organizations, the public cloud can't be a good fit for all kinds of solutions, and shifting everything to the cloud can be a difficult task as they have some requirements.
The Hybrid Cloud model offers a transition solution combining current on-site infrastructure with open cloud & private cloud services. Thus, organizations can shift to cloud technology at their own pace while being efficient and flexible. Multi-Cloud is the next cloud evolution step. It allows users to control and run application, workload, or cloud data (private, public, and hybrid) based on their technical requirements. A company can have multiple public and private clouds or multiple hybrid clouds, all connected or not. We can expect multi-cloud strategies to dominate the days ahead.
2. Serverless Computing
Serverless computing is gaining popularity and will continue in 2019. A serverless environment refers to a framework of cloud services where applications are highly abstracted from the physical servers they run on. It's a misnomer as the services still technically run on servers. A great example is "Lambda" Amazon Web Services product. With Lambda, you create a piece of code that performs a particular job, then instead of deploying that code to a "server," you upload it to Lambda. Then, Lambda decides what servers and how many servers in Amazon's vast data centers to run that piece of code to meet the capacity you need. Such a setup has several advantages. Before buying or renting services, the customer doesn't need to configure them.
The cloud is responsible for providing platform, configuration, and a wide range of useful tools to design applications and work with data. It's very "portable" code. That is, the same application may be deployed in any serverless environment with little or no modifications as long as the environment supports the language used to write the application. Development is totally abstract from deployment, so people developing code should never worry about hardware, server operating systems, patches, load balancing, network management, etc.
Serverless environments are scalable. Since the application runs on a "framework" instead of a server, it doesn't necessarily care if the frame runs on one server or on 10,000 servers. Serverless environments promote good "concern-separation" coding. Since it usually makes sense for each serverless application to be relatively unique in purpose, separating areas of concern to different applications is easy.
3. Service mesh
A service mesh is an emerging architecture for dynamically linking the chunks of server-side applications — most notably microservices — that collectively form an application. A service mesh is a configurable, low-latency infrastructure layer designed to handle a high volume of network-based interprocess communication between application infrastructure services using APIs. A service mesh ensures fast, reliable and secure communication between containerized and often ephemeral application infrastructure services.
The mesh provides critical capabilities including service discovery, load balancing, encryption, observability, traceability, authentication, authorization, and circuit breaker support. The service mesh is usually implemented by providing a sidecar proxy instance for each service instance. Sidecars handles interservice communications, monitoring and security concerns–indeed, anything that can be removed from individual services.
This allows developers to handle development, support, and maintenance of the service application code; operating teams can maintain the service mesh and run the app. Istio, backed by Google, IBM, and Lyft, is the best-known service mesh architecture. Kubernetes, originally designed by Google, is currently Istio's only container orchestration framework. Vendors seek commercial, supported versions of Istio. It'll be interesting to see the added value to the open source project.
4. Cloud Security
Security is a very important aspect of any data technology. As the cloud becomes the source of transformation, it makes our organizations more agile and connected. The more dependent on a cloud, the more rich it becomes. The bitter fact remains that cybercriminals are smart people who pose a major threat to the security of cloud-based data.
The IoT is a multi-trillion-dollar face, making it a huge treat for bad guys. Global Cloud Security Market, valued at USD 3.43 billion in 2016, is projected to reach USD 27.20 billion by 2025, growing from 2017 to 2025 at a CAGR of 25.86 %. Cloud security can be defined as information protection stored online for deletion, leakage, and theft. Cloud security uses several methods to ensure data protection, such as penetration testing, obfuscation, virtual private networks, firewall, and avoiding public internet connections. Cloud security has several advantages, such as usage-based costs, data security, DDoS protection, regulatory compliances, efficient resource utilization, and low infrastructure investments.
With the growing emergence of smart cities, systems like Bring Your Own Device (BYOD) and Internet of Things Technologies (IoT) are increasing. This has played a role in increasing demand for cloud services, increasing the adoption of advanced cloud security solutions. These factors are driving the cloud security market. Factors such as cloud security and privacy concerns, strong government regulations, complexities with virtualized infrastructure and rising data loss risk are causing cloud security market restraint.
5. Backup and disaster recovery
As consumers and major corporations grow more concerned about how their sensitive information is handled and safely stored, they will demand that cloud platforms have data recovery options in case of a real crisis. According to some reports, the data backup and recovery market will swell to nearly $12 billion by 2022, so expect cloud services dominating this coming year with extensive backup options.
Backup and Disaster Recovery (DR) solutions, which is the highest budget allocation, are allocated 15 percent of the cloud budget, followed by email hosting and productivity tools. This huge percentage impacts public cloud providers ' shared responsibility model. Public cloud providers such as AWS (Amazon Web Services), Microsoft Azure, Google Cloud are responsible for Backup and DR solutions and infrastructure security, while users are responsible for data protection and compliance.
If we've been taught anything over the past few years, it's that business world disasters will always happen sooner rather than later. Instead of wasting their time and money trying to avoid disasters that are essentially inevitable, more companies and IT professionals are starting to dedicate resources instead to disaster recovery initiatives that help mitigate network failure and generally foster trust in cloud services.
6. Automation
Automation becomes a keyword in 2019. 70 percent of IT functions will be automated as well as most of the customer care activities that will be managed fully automated by chatbot and Artificial Intelligence. Additionally, automated processes will manage 50% of data. Technical staff can do without many routine activities, which are still necessary as self-patching, tuning, and very soon also activities related to availability and SLA, and will have more time for business development.
Despite the hubbub being raised about automation's job-stealing nature, you should expect automation services to remain popular as 2019 unfolds. Automation platforms are more efficient today than ever before, meaning businesses of all shapes and sizes have a significant economic incentive to digitize their operations as far as possible. While human capital will always be vital in the cloud marketplace, it is becoming evident that at least part of the cloud's future will be determined by clever algorithms that do some of our thinking for us.
Major corporations like Amazon and Microsoft are already starting to cash in on this trend using SEO lawyer; for example, Amazon Web Services has a wide range of cloud automation services, including automatic testing to locate weak security points. As digital privacy and network security are becoming more important to the public, especially as new data breaches continue to occur, automation will be viewed as a way to secure the cloud and make it more reliable to store our sensitive information.