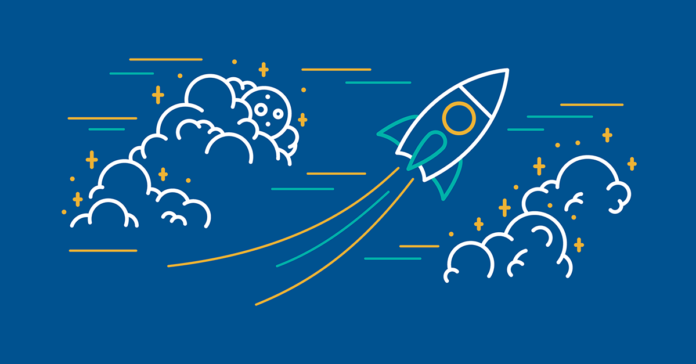 How far can startups go, and how much will they achieve without the right services?
Excellent services and software generally make work of activities that would have been time-consuming, prone to error, or even unachievable in the era before computers. We live in a digital age, so, unsurprisingly, budding firms are automating their procedures. The proper services will help your staff enhance productivity while saving time and resources. At the same time, you concentrate on providing superior service to your clients.
A business needs a wide range of skills: fundraiser, marketer, HR representative, site designer, etc. Moreover, reliable research and report show that 62% of startups have five or fewer workers. Hence, many obligations usually fall on the founder per se. The good news, though, is that there is a wide range of tools accessible to assist budding entrepreneurs.
As they don't always have sufficient personnel or funds to support them, startups require all the assistance they can get (from the correct tools and services). Thankfully, we live in a world where it has never been easier to obtain all the services and products you want for a small or free cost.
This article provides a comprehensive list of services every startup must have. Alongside some other valuable information. Ready to find out what these services are? Keep scrolling through.
List of Egencia competitors
As your company expands, your staff will take more business travels to conduct client meetings, meet vendors, and attend conferences. To meet the growing number of trip requests, you must design a framework that optimizes your business travel process by lowering travel expenses and boosting policy compliance. It is taken care of by an excellent corporate travel program. Egencia is one of these programs.
Egencia is a well-known business travel management program. It assists businesses in streamlining the process and organization of business travel by controlling travel-related expenditures while adhering to corporate travel standards. It also covers tracking all spending and assisting with travel risk management. Egencia also provides travel consultancy services.
Regrettably, Egencia may not be the best choice for entrepreneurs. Startups may be better suited to going with a different supplier. Several Egencia features, such as its extensive analytics, only pay off when used by more individuals. It has "too many scheduling or booking conflicts" with other users.
Having a list of Egencia competitors is vital in taking care of the travel concerns of your startup. The following are some of the best alternatives to Egencia in 2023:
TravelPerk
Navan
SAP Concur
Rydoo
TravelBank
Etta
Importance of integrating e-commerce with Microsoft Dynamics 365
Connecting e-commerce with Microsoft Dynamics 365 is the ideal ERP platform for growing organizations looking to take their e-commerce to the next level. D365 is a fully integrated solution that gives all the benefits of cloud computing with end-to-end software. It offers a variety of sophisticated utilities and reasonable enterprise pricing that will fit nicely with your budget.
With tech-savvy clients asking for improved experiences from businesses, startup ventures could take the lead by exploiting the solution's superior automation and intelligence capabilities. You will have more opportunities to connect with your customers/agencies when you streamline your business. This results in higher overall customer happiness and experience, which improves your customer journey.
Microsoft Dynamics 365 for Commerce helps in making it simple to keep your online product catalog and pricing up to date. You can make changes from a centralized place, which will be reflected on all product pages. Furthermore, you can create extra upselling chances as users browse other regions of your online business.
Dynamics 365 Commerce is simple to set up. It is easy to install on the cloud within hours, and there are even pre-existing templates to set up crucial elements of the business. It ensures that stores do their jobs swiftly and with the most up-to-date capabilities.
Seven useful services every startup needs in 2023
Establishing a business from the ground up and growing it into a tremendous success requires sweat, tears, and maybe blood. With an alarming startup failure rate of 90%, you need more than just a 'breakthrough idea' to guarantee your company's longevity and continued growth.
Fortunately, you can now readily obtain services that help alleviate some of that stress. If you launch a business, you'll need the best resources for such a purpose. Each service is a must-have for your business toolkit, whether it frees up a bit more time in your day or helps you be more productive.
1. Enterprise Resource Planning (ERP) service
ERP systems help startups streamline and unify all activities in areas like human resources, finance, logistics, and legal compliance. ERP systems have proven vital for company executives, from handling massive data quantities to improving an organization's workflow and business performance.
The design of ERP systems is to assist in the management of even small businesses. The primary reason beginning firms utilize ERP is to improve efficiency and productivity, which aids in the smooth execution of corporate operations.
Startups require time to adjust to building their business; thus, they must be on solid ground to compete with other companies in their field. ERP systems help new businesses meet and overcome a variety of typical obstacles.
2. Travel management service
Business travel is one of those things that may quickly consume significant resources if not handled differently from the start. It is critical to have a corporate travel management plan in place from the start.
Maximizing the value of any time spent away from the office on business trips is also critical to reduce costs and to get the most out of human resources.
Outsourcing your corporate travel can be the ideal method to save money while boosting productivity and ensuring that your team can focus on the important business: your startup's success.
3. Business accounting service
Accounting services help startups manage, streamline, and automate basic and complicated financial and operational processes. To begin with, they reduce frequent accounting mistakes. If newly prepared journal entries fail to balance, the system will immediately notify you and detect any errors when you use the accounting system.
Accounting services examine the format and range of values of data input. They also do calculations automatically, such as adding columns or computing taxes, reducing the possibility of mistakes from human computations.
Furthermore, most modern accounting software provides real-time data access, allowing users to obtain current financial information for enhanced financial reporting and decision-making accuracy.
4. Email marketing service
Email marketing is an efficient method of reaching out to potential consumers and promoting your startup.
There are several advantages to using email marketing for small businesses and startups. For one, email marketing is a premium marketing strategy for startups. Email is quite affordable to set up and maintain compared to other promotional channels. You could easily build an email list by gathering addresses from visitors to your website or through internet directories.
Additionally, especially for startups, email marketing is one of the most efficient strategies to reach clients and promote your brand. It enables you to cultivate client relationships, promote your brand, and enhance revenue.
5. Customer Relationship Management (CRM) service
A robust Customer relationship management (CRM) solution is frequently the secret weapon that elevates a company into a powerful, dynamic, and fast-growing one. If you believed CRM was just for large organizations with large sales teams, you'd be surprised, but the reality is that you don't have to be big to profit from CRM.
A CRM system functions as a small business's map and compass. It enables you to understand where you stand with your consumers, what steps to take to satisfy them, and what roadblocks you'll need to overcome to clinch sales.
6. Project management service
Project management is critical in every startup. A company's capacity to swiftly adjust to market changes and exploit opportunities is vital to its success. This agility is only achievable with excellent project management.
Project management offers the foundation and pattern that startups require to handle the uncertainties of their business's early phases. Project management guarantees that startups move forward systematically and effectively by defining clear objectives, creating schedules, and assigning resources.
Project management, in addition to offering a road map for success, assists startups in tracking their progress and identifying areas for improvement.
7. Graphics design service
Designs are fantastic as part of your marketing efforts. Designs, from website design to a logo, brand name, and brand colors, typically distinguish one brand from another. Your design frequently conveys to your clients the services you provide.
Graphic design for startups is creating a distinctive image for your business. This design makes an excellent initial impression on your audience and keeps your company in front of potential clients' minds. You express vital information about your brand via pictures, graphics, and colors.
Set your business on the path of greatness today
As previously said, establishing a new business is a frightening concept. Still, the services and tools we've shared with you assist in alleviating some of the stress. With many helpful and low-cost programs, now is the perfect moment to plunge.
You should begin using these services quite immediately. The services listed above are adequate to get you started while you look for more valuable tools. You will undoubtedly have a memorable startup experience.