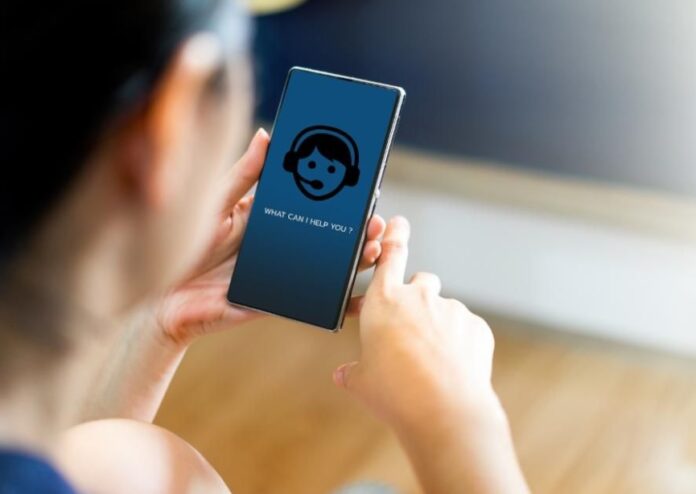 A chatbot or virtual assistant is an intelligent piece of technology that every bank in India wants in their CX arsenal today!
Banks with a huge customer base are looking at chatbot as a smart, self-service, 24/7 customer service channel that can handle a large number of customer inquiries and evolving banking needs of customers without placing too much pressure on their customer service agents.
Chatbots are fast, easy-to-use, and can address multiple customers at a time. They use artificial intelligence to mimic human interactions through a chat interface, allowing customers to obtain the information they want using simple, natural conversational language.
Embedded in the customer service through major messaging applications, they enable personalized services, reduction in waiting time for users, uninterrupted customer support, and a feedback channel to a large number of customers, and guaranteeing consumer satisfaction. With chatbots, it is possible to increase efficiencies up to 80% and automate the majority of all incoming queries.
In this post, we will look at some of the top chatbots and virtual assistants launched by leading banks in India.
1. SBI Intelligent Assistant (SIA)
India's largest public-sector lender State Bank of India (SBI) deployed its AI-based financial chatbot named SBI Intelligent Assistant (SIA) in 2017 with a capability to respond to 864 million queries a day, related to home, education, car and personal loans along with recurring and term deposits and frequently asked questions like ATM locations and IFSC codes.
SIA can handle nearly 10,000 inquiries per second, and Google processes almost 25% of the queries. This multilingual chatbot, which can respond in 14 languages in speech or text, was developed by Payjo, a Silicon Valley-based company with an operation center in Bengaluru. Since the launch, the bank saw a significant reduction in operational expenditure over time.
2. HDFC Bank's EVA
HDFC Bank's EVA (Electronic Virtual Assistant) is India's first and largest Artificial Intelligence-powered banking chatbot, built to leverage the latest technologies to help serve customers better and faster. Launched in 2017, Eva has already answered more than 5 million queries from around a million customers, with more than 85% accuracy. Customers can get the information instantaneously by conversing with Eva, instead of searching, browsing, clicking buttons, or waiting on a call.
Eva can hold more than 20,000 conversations every day with customers from all over the world. Eva uses AI and Natural Language Processing to understand the user query and fetch the relevant information from thousands of possible sources, all in a matter of milliseconds. Eva was built and managed by Senseforth AI Research Private Limited, a leading AI startup working on cutting-edge research in conversational banking.
3. ICICI BANK's iPal
ICICI Bank deployed its AI-powered chatbot iPal in 2017. In just eight months of its launch, the chatbot has interacted with close to 3.1 million customers, addressing 6 million queries with nearly 90% accuracy. According to sources, the chatbot handles 1 million chats per month. It offers an instant resolution to all customer queries on the website and mobile banking application, iMobile, which is used by 6 million customers.
It also enables customers to undertake financial transactions like bill pay, fund transfer, and recharges. Built with a partnership between the internal bank team, a fintech firm, and an international tech firm, the chatbot supports all vernacular languages, voice support, and API integration with platforms like the Google Assistant, Siri, Facebook messenger.
4. YES ROBOT
India's fourth-largest private sector bank, Yes Bank launched its AI-enabled chatbot, YES ROBOT in 2018, with advanced NLP engine LUIS (Language Understanding Intelligent Service) and other cognitive services, capable of understanding and resolving the banking needs of customers without human intervention. The chatbot can handle around half a million customer interactions every month.
The bank is partnering with Microsoft to strengthen its chatbot with an advanced natural language processing engine called LUIS (Language Understanding Intelligent Service) and other cognitive services. YES ROBOT enables the customers to perform financial and non-financial transactions in simple conversations without the hassle of navigating through multiple web pages. The chatbot allows customers to comprehensively manage their Credit Card, view summary, bill payment, reward points, and international card usage.
One of the most key features of this chatbot is the option to book fixed deposits (FDs) and recurring deposits (RDs) by merely conversing with it, without registration or passwords (only OTP is required). The bot deposited worth Rs. 5.2 billion booked through YES ROBOT in the first year of its launch. Even with typos and human errors, the chatbot can identify the user's intent with over 90% accuracy.
5. IndusAssist
IndusInd Bank's AI chatbot IndusAssist was launched in 2018 in partnership with Amazon's Alexa in order to enable the customer to avail banking services by merely talking to Alexa. Customers can perform financial and non-financial banking transactions on Amazon Echo, and other Alexa enabled devices using voice-based commands using the chatbot.
To use the service, customers need to do a one-time registration to link their bank details using the Alexa app on their smartphone. Post-registration, all authentication, and transaction requests will remain voice-based. The transactions would follow the standard two-step authentication process to ensure that they are safe and secure.
With the bot, the customers will be able to recharge their mobile phones, pay credit card bills, and so on by voicing out simple commandments, such as 'Alexa, ask IndusAssist to recharge my mobile number', or 'Alexa, ask IndusAssist to pay my credit card bill'.
6. Kotak Bank's Keya
Kotak Mahindra Bank's AI-driven conversational voice bot Keya was launched in 2019. Keya is quick to answer banking queries round the clock and can field questions on credit cards, debit cards, savings and current accounts, 811 accounts, fixed deposits, and fund transfers. This bilingual bot, available in English and Hindi, uses automatic speech recognition, natural language understanding, and text-to-speech technology to help customers navigate through the IVR.
Keya understands the caller's intent, verifies it, and then offers relevant solutions, which can result in greater call routing accuracy, reduced call duration, and improved customer satisfaction. Keya has crossed over 3.5 million queries from over 1 million unique users, with 93% accuracy.
7. Axis Aha
Axis Bank launched Axis Aha in early 2018. This virtual banking assistant, built in partnership with Singapore based tech firm Active.Ai, brings the power of AI and machine learning to help customers with contextual conversations, do transactions, and answer their banking related queries.
It is capable of transferring funds, ordering a cheque book, clearing credit card and utility bills, enhancing debit card limits, and switching off debit card temporarily. Powered by Active.Ai's AI engine TRINITI, the bot can understand customers' intent, be contextually aware, handle multiple instructions in a single string, acronyms, or slangs.
8. Andhra Bank's ABHi
Andhra Bank launched its AI-based interactive assistant ABHi in 2019. ABHi uses the latest AI and NLP algorithms to understand the customer query and fetch the relevant information from its knowledge base in milliseconds. The customers will be able to get the information instantaneously 24×7, anytime they want. They can connect and know details from ABHi through the bank's website over mobile/desktop browser, Facebook Messenger, and over voice using Google Assistant. They can ask details on digital banking, loans, banking services, government schemes, insurance, etc., lodge complaints, know the nearest branch / ATM on Google Map and recharge prepaid mobile.