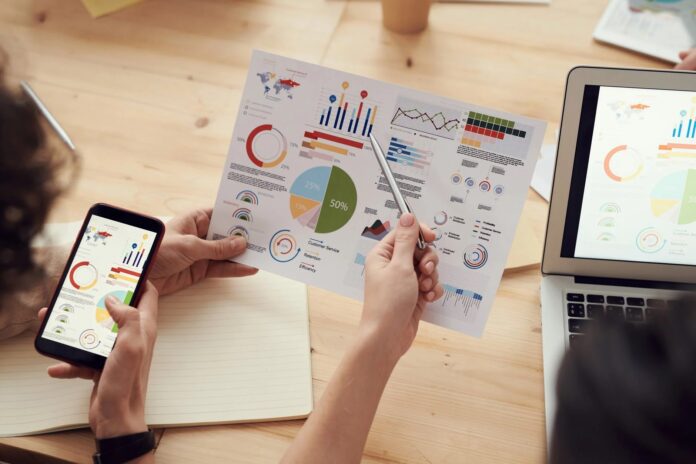 Advances in technology have resulted in the glut of information. Real-time, accessible, readily available—all of these are used to describe data today.
But no matter how rich the quality of your data is or how much of it you have, if it is not coherently organized, then all you have is a useless pile of figures and texts.
This is where data analytics and analytics tools come into play. Data analytics is used to examine large data sets to draw meaningful insights and identify patterns or trends, solve problems, and make more strategic decisions.
Any company or organization needs to leverage data analytics if it is to accomplish its objectives. However, with many analytics tools available, how do you decide which one is best for you? Here are a few factors you should consider when choosing the right analytics tools for you and your organization.
Factor #1: Business Objectives
First off, ask yourself what it is you want to track. As many areas that you want to follow closely, you will need to narrow down your choices and prioritize. Remember the Pareto principle where 80% of your output comes from 20% of what you do? Ascertain which goals have the most impact on your strategic route. Which business opportunities have significant potential? Which blocks, when taken out, can address the most critical problems?
If you're concerned about the bureaucratic processes that slow down your speed-to-market performance, you can choose an association management software that can streamline backend processes and help organization members prioritize and save time. If you're in the construction business and one of your main objectives is to find single-source data that can give you real-time progress tracking across projects, then you can definitely make use of construction project scheduling software. Know your core goals and work your analytics tools around them.
Factor #2: Pricing
Even with the best-laid objectives, you need to determine your working budget. The price range is wide. You have the Dataiku and Qlik analytics tools that are free and may be used as collaboration tools but, specifically for Qlik, may not be flexible. For paid options at the lower end of the price range, you have Klipfolio, which, at $29 per month, has user-friendly features and gives proper customer support. You can also opt for the Domo software that allows automatic cloud uploading but can be complicated.
At the more expensive end, you have the RapidMiner analytics tool that features an auto-modification process and is highly intuitive at $2,500 per employee per year. Or you can enjoy the "explore" function and other user-friendly features of the Looker software at $3k per month. Of course, how attractive the prices of the analytics tools are will depend on how large your organization is and on the usefulness of the features that come with the prices. Just remember to check for hidden costs and understand how your chosen analytics tools will impact your overhead expenses as your business scales. Consider initial cash outlays, as well as obtain a cost-benefit analysis for a more strategic perspective.
Factor #3: Features
Your business goals and budget will help you distinguish the must-have features versus the "nice-to-haves." But first, explore the vast array of fantastic features that the analytics tools of today have—and you'll be as mesmerized as a kid at a candy store.
Are you looking to automatically capture data through your desktop email platform? Or are you going for analytics software that can segmentalize users, customize reports and KPI dashboards, and create data funnels? What are the features of the analytics tools that make them intuitive? Do you need excellent presentation tools, drag-and-drop functionality, and the capability to handle large data sets and integrate with other apps?
With all the revolutionary breakthroughs in analytics, such as customer analytics, Business Intelligence, and digital experience platforms, there is no need to be overwhelmed. Instead of a full-stack platform, choose analytics tools with features that are necessary to attain your business goals.
Factor #4: User interface and visualization
It is also important to remember the end-user when selecting analytics tools. The ease of understanding menu choices, the quick navigability of the user interface, and the flexibility to switch between different set-ups should all be considered. Are the members of your sales team your target users? Then ensure that you can give them analytics tools that will help them make informed decisions in real-time as they engage with their customers. Or are your end-users from your I.T. department who can adapt to analytics tools that are more advanced but may require some knowledge of Java, for instance? The easier and faster your end-users can master their analytics tools, the closer you will be to accomplishing the goals for which they were designed.
Visualization capabilities are also essential. Visualization tools allow better appreciation of data summaries and segmentations through graphical data representations. Make sure you use the right visualization software that is clean, easy to read, allows rapid development and deployment, and of course, is visually appealing.