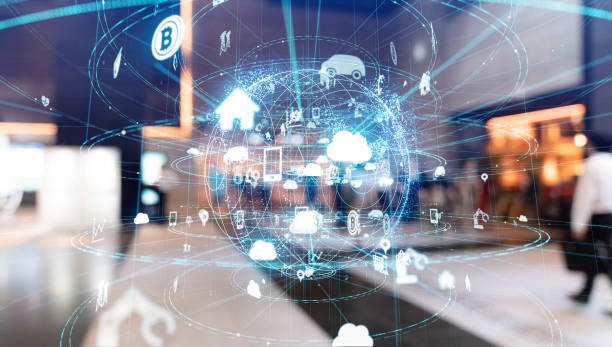 Association management software (AMS) is a central database housing the functions of an association. It's an all-in-one management tool, consisting of an association website builder. It also has a contact database, a communications system, and many others.
When running an association, a lot of the administrative work gets taken care of by AMS. Some of the tasks handled by the software are:
Automating administrative tasks
Creating financial reports
Maintaining a full contact database
Improving communication with members through automated invoices and emails
The daily management of an association can get exhausting. From recruiting prospects, emailing members, to the timely making of payments. Using association management software powers your association to do its best. This gives you time to focus on other activities.
The best AMS is modeled to meet the distinctive needs of associations. Top association management software is a wise move for any association. Checking out a lot of software is a great start. It enables you to see what choices you have, each of their strengths and weaknesses, and what will fit your needs.
The software you choose must be able to store vital information about your members.
Good software should also be able to support organizational assignments. It should be able to merge with, or have event management abilities, and online stores. The following are applications that the best association management software should have.
Certification and course management
eCommerce
Accounting and billing
Data management
Event and show management
Contact management
AMS already has lots of benefits for its users. But how can it be better? AI is one of the ways for it to get better.
But how exactly does AI come into play in all of this? How does AI boost your AMS?
Let's find out below!
How AI boosts Association Management Software
AI is the simulation of human intelligence in machines programmed to think like them. Currently, many companies have turned to AI to help improve their daily operations.
The concept of merging AI and machine learning may seem complicated. But associations are presently using it as it offers better functionality. Some niche service providers join forces to offer powerful and integrated AMS solutions.
Insights gained from AI have resulted in opportunities that have reshaped member experiences. AI has transformed how associations operate with the AMS. Let's have a look at how beneficial it has been.
1. Upgrading your marketing strategy
A persuasive marketing strategy should be at the center of association member engagement. In the recent past, AI has transformed how marketing gets done globally.
It strengthens your marketing strategy, enabling an association to attract new members. To enable this, you need to get your name, mission statement, and value proposition out there. AI has revolutionized how that kind of marketing gets done.
Currently, many technological tools use AI to improve marketing strategies. For instance, predictive marketing tools can use AI to produce messages that resonate with a specific audience.
Some tools use AI to track marketing efforts to see how well they're performing. Associations can also take advantage of tools that identify the marketing platforms. This enables them to extend the reach and resonance of their marketing messages.
Small associations haven't been left out either in the delivery of their strategies. They can outsource tasks When working on a tight budget. Such as marketing analytics and strategy. AI tools can help free up the team to focus on other important duties.
2. Providing better member service using chatbots
Chatbots are automated programs that interact with customers. You'd think it's a human being that's on the other end. They are a form of AI.
Chatbots enable organizations to support and scale their association's interactions with members. As a result, the customer experience gets improved.
For instance, some aspects of the member service can get automated. Such aspects could include answering the common questions and renewing membership. Doing that via a chatbot provides instant responses. It also frees up the staff's time.
The chatbots intercept and answer straightforward questions. As for the complex queries, live agents are always present to tackle them. The agents take time assisting the person, which ensures a great experience.
3. Improving workplace organization
There's a lot that happens behind the scenes in association member management. That is why it's important to integrate the use of AI tools for better productivity. Many organizations are currently using AI tools in their workplaces.
This technology is set to revolutionize workplaces by changing how everything gets done. From the hiring processes to internal communication, and administrative tasks.
The use of AI can be such a boost in the performance of associations. For instance, task tracking AI platforms can manage team members' tasks and timelines. Apart from streamlining the work of managers, they can also cut out unpleasant tasks.
Some AI tools can promote better workplace communication. This can be done by generating automatic responses to common slack messages. Automatically providing translations in different languages and sorting staff into user groups.
4. Improving renewal rates by predicting a member's behavior
AI tools use data about members' past behaviors to predict whether they're likely to renew their membership or not. This allows for intervention to happen before losing that membership. It's at this stage that human intervention comes in.
The AI tools provide suggestions on the actionable steps to take. What follows is for team members to encourage the at-risk member to do a renewal.
5. Boosting content creation
Associations have a lot of content to share. Knowing its purpose, place, and target audience help to boost its creation. Great content boosts members' engagement. It also attracts new members and enables you to deliver on their needs and build relations.
Content creation can be burdensome and time-consuming. Brainstorming, writing, and editing take up a lot of resources. It's for that reason that you need the services of AI tools. The voice-to-text technology for instance helps you to dictate a blog post hands-free.
Some AI tools can also help you brainstorm topics that resonate with your audience. Others will assist with the scanning of your content for spelling and grammar errors. They can even give recommendations on how to improve the quality of your content.
Whatever AI tool you choose to use will enable you to produce better content. Allowing you to give your members more to engage with.
6. Use their preferred method of communicating
It's important to know your members' preferred medium of communication. Do they use social media platforms or do they prefer the use of emails?
There are many options to choose from when it comes to the different ways of interacting with brands. Find out which ones will enable you to quickly reach your members. If you're wondering how to find out, the use of surveys would be a great idea.
The surveys can get included in social media posts or as part of the newsletters. Make popular options part of the member experience. Then let them choose how they'd like to communicate with the association.
7. Create personalized offers
Members love it when they know that you're catering to their personal needs. It makes them understand that they're not another addition to your spreadsheet.
People prefer to have a membership with an association that offers personalized experiences. That's why association managers need to understand that.
Begin by listening to individual members. Send periodic surveys to them and read what they say in your mutual online communities. You can also host online focus groups. They'll enable you to collect the information needed to personalize your offerings.
8. AI gives conferences a boost
Conferences have become the bread and butter of engagements in associations. Technology has made the experience even better. We now have sophisticated virtual conference apps, and a lot of content is online.
By using AI, associations can have more interactive virtual conference experiences. The availability of a chatbot can provide a personal guide that answers questions.
AI also improves the programming of conferences. AI tools can be used to collect data on things like the attended sessions. It can also provide data on audience engagement trends. That data enables you to refine the content of the conference. Ensuring that it reflects members' interests and priorities.
As a manager, keep in mind that members are more likely to attend a conference if it caters to their interests. The use of AI tools ensures that happens.
Final take away
Association managers must embrace the shift in technology. That's because it will help attract and foster more energized employees. Apart from providing more accessible tools, AI helps to make timely decisions. It also addresses the demands of a younger and more modernized society.
The use of AI for associations is an opportunity to bring value-added member services.