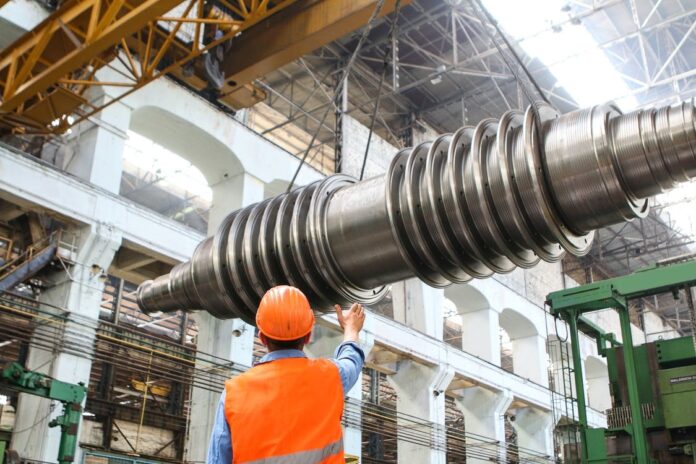 Starting a small manufacturing business has never been easier than it is today! Thanks to the Internet, manufacturing can now be a very profitable business idea, with new products in demand all the time.
However, whatever your business manufactures are, this type of business can also be very difficult to expand with the mounting costs of materials and equipment.
In most cases, a manufacturing business requires additional funding to get off to a solid start and has the best chance of future growth. The problem is that getting the funding you need can be quite complicated. Regardless of the options you choose, you need to know the advantages and disadvantages of all.
Here are some of the best lending options for financing your manufacturing business.
1. Small business lenders
A small business lender is often the best option if your manufacturing business is rather new and does not have extensive financial records, which banks and other larger lenders will often require your application to be considered. For example, AdvancePoint Capital offers loans to manufacturing businesses that are typically easier to get accepted than a bank loan since the products are designed with smaller and newer companies in mind.
Generally speaking, every deal created with small businesses in mind takes into account the fact that the manufacturing startup is new on the market. It means requirements are not as strict as with regular bank loans. However, the deal does come with some extra things you have to prove, like having a very good business plan or management experience. Also, there is a high possibility interest rate will be higher. Even so, if you need startup funding, it is an option to consider since you would get the money necessary to get all the expensive equipment.
2. Crowdfunding
If your business is going to be manufacturing a new and exciting product that you think the public will love, then it's worth considering crowdfunding as a method of raising the funds you need. Crowdfunding has become popular for raising funds for people in need. Still, it is also a useful and viable way to get additional business funding without borrowing a large amount of money.
You can use a dedicated business crowdfunding site to post your business idea and ask members of the public to contribute if they are interested in helping your business grow. It is also a great way to get your customers and potential customers more involved, as each donation is rewarded with owning a share in the company.
The problem with crowdfunding is that having a great product is often not enough to secure the funding you need. Navigating the crowdfunding scene is complicated, and you would be competing with several others that want to convince people to donate. If you do not know much about the process, it is good to hire some marketers to increase the chances that your project gets fund.
3. Friends and family
A simple way to get more funding for your manufacturing business is to ask your friends and family members to help you out. Borrowing money from the people who are closer to you is often easier and less stressful compared to borrowing from banks and lenders. Your parents or close friends are more likely to be understanding if you need to be flexible with repayments. However, bear in mind that borrowing money can put a strain on relationships, so never ask to borrow more than you can afford to comfortably repay.
We should also highlight that friends and family members do not have as much money as you would need to open a manufacturing business in many cases. However, even if you get just a part, it can help a lot since you would be able to increase the possibility of receiving a loan as you would ask for less. Also, friends and family can help you secure business loans as they can act as co-signers or similar to get better interest rates.
4. Angel investors
Finally, an angel investor may be interested in your manufacturing business if they feel that it has much potential for success. In exchange for investing funds into your business, the investor will own a part of it. Angel investment is becoming increasingly popular as new business owners are grateful for the funds and the chance to work alongside a more experienced business person who can help the business succeed.
Starting a manufacturing business can be a lucrative venture, but it's important to make sure that you secure the right funding to get everything you need for success. As noticed, advantages and disadvantages do exist. Consider them to make the best choice for you. Also, remember that the more money you can invest from your own pockets, the easier it will be to launch the manufacturing startup.