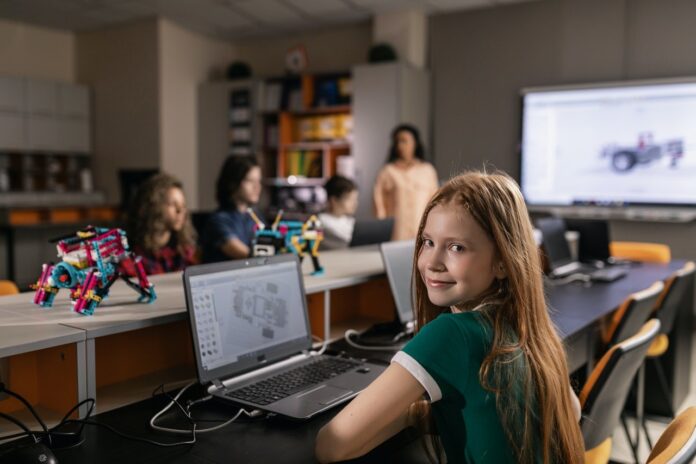 With the rapid increase in technological evolution, the job market is transforming from conventional methodologies to modern practices that raise the need for STEM (science, technology, engineering, or mathematics) professionals.
In order to bridge the existing gap, educational institutions are steadily shifting to Artificial Intelligence, Big Data, and SaaS services to become more up-to-date, competitive, diverse, and successful. It's time to rethink and incur an active approach to fill the current and forthcoming STEM positions.
Encourage young talent to proceed with stem career opportunities
Gen Z and Millennials have a myriad of choices, and it is a constructive approach to give them early exposure to potential career opportunities of STEM jobs. Institutions need to recruit and retain young and diversified talent to build a pipeline of young talent for future industries.
STEM career expos and Tech boot camps are also excellent options to attract diverse young talent. Thanks to technology, all these options are available virtually. These approaches provide vast exposure to organizations and magnify prospective talent skills.
Student recruitment challenge
Nowadays, STEM student recruitments require skilled data scientists and analysts for the selection of the best-fit applicants. The technologically advanced world provides students and companies excellent professional opportunities, enabling students to select their dream jobs and companies to pick their best-suited candidates.
It is significant to know that STEM jobs encompass a comprehensive set of skills that produces in-demand positions over industries like engineering, computing, and manufacturing. According to the various US employment statistics, computing will be the most prospective STEM job by 2023. So, here are six beneficial tips for organizations to engage and hire STEM talents.
1. Explore all avenues
During the recruitment process, most companies prefer elite schools and universities that offer STEM degrees. This specific hunt overlooks other institutions where they can find highly skilled and talented STEM graduates. So, while recruiting college students for various job positions, always explore all avenues to get the most out of the recruitment drive.
Pro Tip: Community colleges are good options to explore for student placements. These colleges offer substantial enrollments yearly with two-year degree programs that make them the best source of current and forthcoming STEM talent for the job market.
2. Affiliate with industry associations, groups, and educational institutions
It is an excellent idea to be proactive in affiliation with STEM associations, industry groups, and higher educational institutions instead of only hiring STEM graduates. The 'partner strategy' will generate a flux of skilled STEM talent and will aptly cater to industry needs. Affiliated partnerships empower industry leaders to chip in prevailing degree programs and training courses as per the job market demand.
Pro Tip: Industry leaders can augment courses by adding real-time problems. Such problem-solving activities will unlock innovative ideas from new brains hence improve the existing methodologies. Affiliated partnerships, for instance, the Association of Information Technology Professionals and the Association for Women in Science, are excellent ways to connect STEM talent and companies.
3. Be an employer of choice for gen z and millennials
It is evident from data that millennials and Gen Z are the most extensive employee group, estimating 35% of the workforce. To draw fitted STEM talent, one must become an employer of choice for Gen Z and millennials. When it comes to career, the young generation has different options, and they give value to things like working remotely, flex schedules, work-life balance, and career progression chances. So, to attract more STEM talent, take stock of current organizational culture and reconstruct it according to modern-day requirements.
Pro Tip: Gen Z and Millennials prefer a peaceful work environment, and companies that offer flexibility and secure workplaces are the first choice of young people. Recognition is another driving force to attract and retain young STEM professionals. So, restructure your organizational values as per modern-day requirements and introduce some best recognition and reward models.
4. Invest in STEM skills of the current workforce
It's an advanced era with varying needs like STEM is new for the traditional workforce. So, to acclimate existing employees with STEM working, invest smartly to upgrade their skills. Numerous virtual programs and training are available at an affordable cost. Such programs and short courses will create a sense of being valued among the employees. It will also invoke a sense of accomplishment in them. Provide these opportunities to gain and enhance technical and computing skills without losing the existing experienced resources.
Pro Tip: High spirits and productivity is a notable aspect to retain the current workforce. As the company grows, give employees opportunities to develop via coaching, mentoring, and build a trusted work environment.
5. Develop employee value proposition (EVP)
The EVP (Employee Value Proposition) is the valuable contribution made by the workforce to achieve the company goals, and in return, organizations offer substantial bonuses and incentives to employees. For instance, extra wages, profit sharing, working hour perks, insurance, non-financial benefits, and recognitions. With the evolving work practices, it is essential to design EVP in a unique way that caters to the needs of young STEM talents. Adequate allowances and health facilities enhance the loyalty of resources and also help to retain them.
Pro Tip: Invest some time to sort out your STEM employee needs, as in what perks they find valuable? And make customized EVP for a particular set of STEM talents. Young resources find personalized rewards more attractive as it empowers them to redeem bonuses from a diverse catalog. It's one of the most effective strategies in attracting and recruiting STEM resources.
6. Be honest and transparent
Lack of transparency is the significant reason for high resignation rates in companies. The most reliable way to retain employees and draw new STEM talents is organizational transparency and honesty. Businesses can win employee trust by open and fair policies about their objectives. It is evident from various management researches that transparency in organizations increases employee retention rate by 30%.
Pro tip: Implement an open communication strategy with employees by live webcast, newsletters, emails, or more. The open communication approach will empower the workforce to feel connected with a greater sense of purpose.
Hold all the aces
The young talent has a vivid opinion about being socially conscious, and for employment, they prefer companies that practice flexibility and recognition. Companies that focus on maximizing profits with rigid policies are getting outnumbered quickly. STEM applicants usually scout around for employment opportunities with organizations that have mission statements with a social element.
The STEM talent around the globe desire to utilize their abilities and skills to bring assessable solutions to communities, but they have diversified needs as well. It makes it a challenging task for organizations to attract and hire STEM talent. However, successful businesses always embrace challenges as opportunities. It is the perfect time to spin with digitalization and restructure the management process, including STEM student recruitment and employing stages.
It is better to design a friendly environment at the workplace that encourages young STEM talent to communicate and connect without any skepticism. This approach will attract more young talent to your organization.
Wrapping Up
Nip and tuck competition is elevating in every domain with the rapid technological evolution and active digitalization. Businesses like Ed-Tech, manufacturing, and computing are shifting to automation that leads to the high demand for STEM talent in the job market. And it is the right time for employers to re-design all the management, recruitment, and organizational policies as per the new trends and requirements.
It is a great idea to evaluate the prevailing needs of STEM professionals and plan HR policies subsequently. Some highly regarded values by STEM talent include flexible working hours, valuable benefits, career path design, training opportunities, networking, and definitely, an encouraging and engaging reward and recognition plan. The tips will aid your organization to not only retain existing skilled resources but attract and hire fresh STEM talent.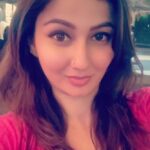 About the author:
Maliha Safiullah is a Former Correspondent for 60 Minutes, Channel Nine Australia and is a published writer having worked as a Feature Writer for Dawn News, Pakistan.