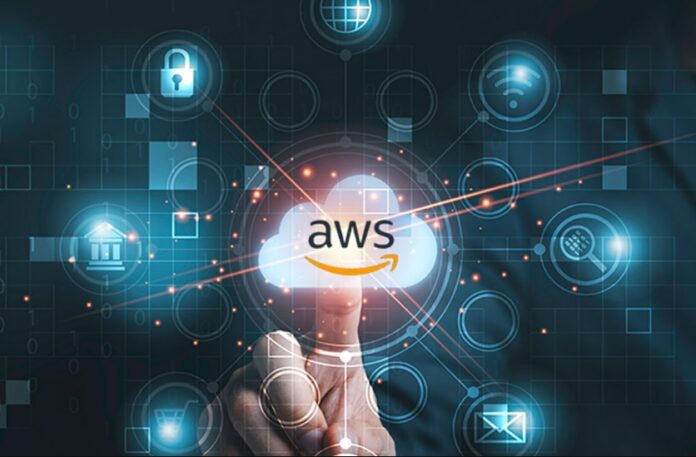 Amazon Web Services (AWS) represents a platform of cloud-based computing services (or web services) for enterprises and startups. It provides a wide range of international cloud-based services, including computing, storage, analytics, networking, databases, mobile, developer tools, management tools, IoT, security, and enterprise applications. These services are on-demand, instantly accessible, and priced on a pay-as-you-go basis.
In July 2019, for the ninth year in a row, AWS was evaluated by Gartner as the Leader in cloud IaaS with the highest score in both Abilities to Execute and Completeness of Vision. More than a million active customers use AWS services in more than 240 countries and territories.
The foundation of the AWS Cloud comprises AWS Regions and Availability Zones, which are groups of one or more distinct data centers with redundant power, networking, and connectivity housed in different locations. These Availability Zones can run production databases and applications that are more fault-tolerant, highly available, and scalable than what is feasible from a single data center. Around the world, the AWS Cloud is operational in 80 Availability Zones spread across 25 different regions.
Let's now explore the key advantages of AWS Cloud in the modern cloud.
Security
At AWS, cloud security is given top priority. You will profit as an AWS customer from a network and data center architecture designed to satisfy the needs of the most security-conscious businesses. Security in the cloud is very similar to security in your on-premises data centers, except that there are no upkeep expenses for buildings and hardware. In the cloud, you don't have to manage real servers or real storage. Instead, you monitor and safeguard the information flow into and out of your cloud resources using software-based security tools. One benefit of the AWS Cloud is the ability to scale and innovate while maintaining a secure environment and only paying for your services. This implies that, compared to an on-premises environment, you can get the security you require at a lower cost.
Shared responsibility models are made possible by the AWS Cloud. You are in charge of cloud security, even though AWS manages cloud security. This indicates that, like an on-site data center, you maintain control over the security measures you decide to take to safeguard your content, platform, applications, systems, and networks. You can consult AWS when you run into security problems, and AWS also offers advisories for current problems. You have access to a vast array of features and tools to assist you in achieving your security goals. AWS offers security-specific tools and features in network security, access control, configuration management, and data encryption. Finally, accredited organizations from various regions and industry sectors regularly audited and certified AWS environments. You can benefit from automated tools for asset inventory and privileged access reporting in the AWS environment.
Compliance
You can learn about the strong controls AWS has put in place to maintain security and data protection in the cloud by using AWS Cloud Compliance. Compliance responsibilities will be distributed as systems are constructed using the AWS Cloud infrastructure. By connecting governance-focused, audit-friendly service features with relevant compliance or audit standards, AWS Compliance enablers expand on established programs. This makes it easier for customers to set up and use an AWS security control environment. The IT infrastructure that AWS offers its clients is created and maintained according to various IT security standards and best security practices.
Pricing model
Amazon has implemented a novel pricing model for hosting. Every service is a la carte, so you only pay for what you use. This is very useful for server infrastructure. The site grows, and traffic volume can rise and fall because traffic volume can fluctuate dramatically, especially as the site grows. In contrast to traditional servers, AWS does not charge you for downtime.
Wide range of services
Amazon Web has a plethora of available features. The most important are listed below.
Compute
Lambda on AWS. This service enables you to run code in the cloud without managing servers. This is extremely cost-effective because you only pay when you use the cloud to compute.
Amazon Elastic Compute Cloud (Elastic Compute Cloud). It is a virtual machine in the cloud that allows you to run a cloud server anytime.
Elastic Beanstalk from AWS. A tool for automated deployment and provisioning.
Networking
Amazon Virtual Private Cloud. A cloud networking environment. It enables you to create a private cloud environment with the same concept and design as a local area network.
Route 53 on Amazon. This is a highly scalable and cost-effective Cloud DNS service (Domain Name System). Route 53 is geared toward developers and businesses. It is a dependable and cost-effective method of dispersing users across Internet applications.
Migration
Service for Database Migration (DMS). A tool for migration. It can be used to move local databases to AWS. And from one database to the next;
Service for Server Migration (SMS). This tool migrates data from local servers to AWS.
Snowball. A small piece of data migration software. Tb of data can be transferred seamlessly within and outside the AWS environment.
Database
RDS from Amazon. Developers can use this tool to easily customize and simplify relational database management and scaling. Plus, do it as openly as possible in the cloud.
DynamoDB from Amazon. This is a fully managed database that is both flexible and fast. It offers high, dependable performance as well as scalability.
Storage
The Amazon Glacier. A very inexpensive storage service. The storage is safe and quick. You can save your data in an archive for long-term storage.
S3 from Amazon (Simple Storage Service). Object storage with infinite storage and a simple interface. Typically used as primary storage for backup and restoration of data.
High performance and reliability
AWS operates at a brisk pace. Elastic Block Storage offers additional features while being almost as quick as C3. Xeon-class performance is offered hourly by EC2 Compute Units. In contrast to most private data centers, this one keeps operating while reducing capacity in case of a problem. Chaos Monkey App successfully tested this function. It shuts down any cloud environment components haphazardly before checking to see if the app is still active or has stopped entirely. In the case of AWS, the database (RDS service) switched to a different database using the Multi-AZ function when the database and web server went offline. Using the autoscale feature, a new web server was started when the previous one went offline. This demonstrates the effectiveness of Amazon Web Services.
Rapid Deployment
Traditionally, it takes two to four days for a provider to prepare a server. They will then need a few hours to configure and test it. The time required for AWS deployment has been reduced to minutes. The machine can be deployed and prepared for connection in a matter of minutes using Amazon Machine Images. This feature is useful if the site receives a high traffic volume at specific times. Otherwise, when launching a new product requires demand-based flexibility. Cloudformation Templates are also available for free from AWS. These allow you to deploy and deactivate multiple environments with a single click.
Outstanding Safety
You can limit who has access to AWS resources. Role assignment is possible with Identity and Access Management (IAM). This assists in determining the actions that a specific role can perform. As a result, the likelihood of malpractice is reduced. Furthermore, safety is improved. AWS also offers VPC, which can be used to host services in private networks that are not accessible via the Internet but can exchange data with resources within the same network. These private network resources can be accessed using Amazon VPN or other open-source services.
Backups for multiple Regions
Data backup copies can be created in different regions. Because of AWS Cloud decentralization, this is possible. For file backups, the platform supports AMIs and EBS snapshots. This allows backups to be preserved even if the primary operating environment fails. You can also schedule backup time.
Excellent adaptability
One of the most crucial AWS features. All of the available services are always active and interact with your application. They automatically estimate and process your traffic demand. The variety of APIs, combined with Amazon Machine Images, provides a fully customizable solution that provides a 100% ready server instance in less than 10 minutes. When necessary, instances can be quickly closed.
Conclusion
Amazon Web Services have emerged as a viable option for businesses looking for dependable, scalable, and economical cloud computing services now that on-demand services are on the rise. AWS assists businesses in managing a range of services. Another noteworthy benefit is that it gives your company access to EC2, which gives you access to a virtual computer cluster through the Internet. So, server farms spread out throughout the globe replicate the handling of hardware resources. AWS is a fantastic option for large and medium-sized businesses in addition to startups. You can decide whether to modernize applications or develop new software.
About the author:
Anastasia Kushnir is a writer at Bamboo Agile, an Estonia-based development company. She prefers writing about the trends in modern technologies and digital solutions for e-Commerce, education, and healthcare.