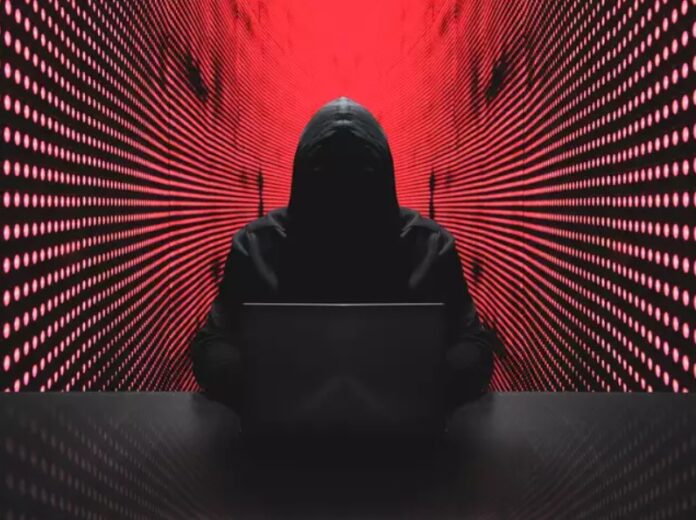 With online shopping, anyone can enjoy the comfort and convenience of the doorstep delivery of essential products. Without the hassle of driving to any store, we can purchase anything online, and the item will find its way to our homes in a matter of hours.
But the recent rise in privacy concerns, cyber threats, and other online risks has led to a need for a flawless, secure, smooth, and transparent online system that can deliver products accurately in the form of anonymous shipping services. The best part is that you can utilize anonymous shipping services like Ship Anon for online purchases with 100% privacy and confidentiality.
Unlike the usual postal or delivery services, anonymous shipping services offer an extra layer of security and privacy. These services come in handy when a person wants to surprise a friend, relative, or loved one on a special occasion. With lots of readily available options, one can now comfortably find an anonymous postal service that matches a specific budget and preferences.
How does it work? Anonymous package delivery services need a single pseudonym account with an email address. The rest are executed anonymously. The user should pick up packages from the set locations with a receipt bearing the order number. It works through smart lockers set at different locations, offering consumers with utmost anonymity. The system keeps the user and online purchase details confidential.
Using an anonymous remailing service, nonetheless, has its ups and downs. In this post, let's look at some of the pros and cons of using an anonymous shipping service for package deliveries.
Advantages
1. No Obligation
Unlike a regular post service where you've got to maintain your address box, using anonymous shipping services requires no such obligation. Furthermore, as soon as your package is sent and received, you can cancel the use of the service. It eliminates unnecessary costs, an advantage that is especially valuable to those who don't regularly use the postal services.
2. Confidentiality
Shipping some items to a mailbox isn't usually that straightforward. In some cases, one may need to use a work address to receive a package or stay away from a fantastic deal due to shipping concerns. Shipping items such as packages that could jeopardize your safety is easy with anonymous mail forwarding, as no one will find out your real identity. If, for example, you are starting a homegrown cannabis endeavor, and your nosy neighbors aren't that forthcoming, you can enjoy your rights by setting up an anonymous mailbox and receive all the essentials to get you going. Such confidence and security are among the primary advantages lots of users are continuously favoring anonymous mail drop services.
3. Security
Look at it this way, when there's a crime that's been committed, and the police are looking for any pieces of evidence they can to provide them with leads as to who committed the crime. In such instances, people who have been witnesses to crimes can provide evidence that essential to the development of a case. However, due to the nature of the crime, you might not have the confidence to present any pieces of evidence obtained as you are concerned about your safety. With anonymous letter service, you can mail the evidence to the authorities without any risks. Anonymously sending evidence will keep us safe from public scrutiny while ensuring our security isn't jeopardized, an advantage that makes a huge difference in keeping the society safe.
4. Anonymous donations
Not everyone wants to blow their trumpet or be recognized for influencing people's lives. If you've got a cause that's close to your heart, such as a shelter program, it's possible to send gift bags of food items without revealing identity. Setting up an anonymous mailbox is not a nuisance when choosing a reliable service. While anonymously donating to charity, one gets to enjoy the peace of mind without drawing attention, especially when being concerned that donation might raise eyebrows such as a considerable amount of cash.
Disadvantages
It can be argued that every good thing has a negative side, and things are no different when considering anonymous mail services. Let's look at some of the downsides of this service.
1. No one to reciprocate
If you're sending gifts to a loved one anonymously, wouldn't you like to know that they received them and even get some feedback on the items you sent? Unfortunately, anonymous shipping services are just that, Anonymous. When you choose to use these services, you decide to forego the use of your identity, and the receiver ends up not knowing who sent the package. Well, unless you choose to let them know, and this beats the point of the service. If you are sending a package that you would like some acknowledgment or notice once the item reaches the destination, then anonymous remailing service might not be your go-to.
2. Transportation of illegal items
Criminal masterminds are always looking for ways to send illegal items such as drugs, chemicals, and other unlawful items without them getting traced back to them. Therefore, using anonymous shipping can encourage such behavior because the return addresses of the sender can be left out of the package. While this is an advantage, it only applies if you opt to be an unsavory individual, in which case your use, while unmonitored, would cause some harm. If legally used, anonymous package delivery services can deliver lots of benefits.
3. Other dangers
 Before sending anything anonymously, check your local state laws and see if they do allow the shipment of items anonymously. There are countries where it's unlawful to ship items without disclosing your full information or giving information about what a package carries. Be careful not to be caught on the wrong side of the law.