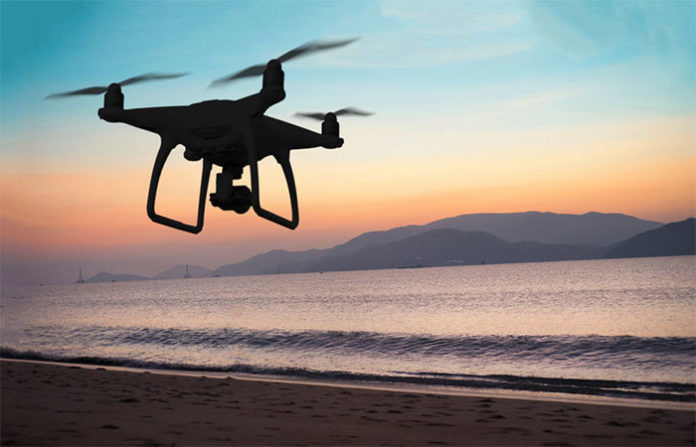 If you know all the flying instructions and tips, it's time to decide where to buy a drone. Many retailers online sell drones at great discounts. But before we list some of the best places to order your drone, we recommend you include the following considerations before buying your drone.
1. Research thoroughly
In the massive drone world, there is a chance that you might miss one or two things, even if you think you know everything. For example, a cheaper, longer-lasting new model or an upgrade can soon be launched in the market. Maybe you don't expect this. Also, double-check your drone's specs. Many old blogs or websites offer drone information, so check the latest news.
2. Check the specs and features
Specs and features of a drone are as important as appearance. Many users get confused by similar drones with different specifications. These are the key specs that you should look at: flight time, charge time, weight and size, control, and controller functions. Some drones have also added features such as a camera or a flight assistant. Some drones have prop guards packed together, and others don't. However, most drones are designed to add a prop guard so that you can fly safely. In short, pay attention to drone specs and features.
3. Cost
The cost of drones depends on their size and features. Larger drones usually cost more than smaller drones. Consider what drone to buy and how much it costs before purchasing. Two different drones will have the same characteristics but a different price with so many drone manufacturers. In this case, it may be obvious to go for the cheaper, but before this, inspect the durability and credibility of the product.
4. Purpose
You must consider the purpose of your drone purchase. Is it for entertainment, photography, or monitoring? Drones still have many other uses, and for each goal, each has sharp points. If you want to use the drone, you are going to purchase, consider the purpose and features it fulfills.
5. Drone type
There are many types of drones for sale. Common drones are quadcopters, helicopters, and planes. There's still a bunch of drones. However, that differ by model and shape. Decide the type of drone to buy depending on the purpose.
6. Drone model
After you decide what kind of drone you want, choose the model. A wide range of drone manufacturers is available. First, consider the manufacturer, as they each have substantial weaknesses. Each drone model has different features and is usually advanced in the latest model. If you are still a newbie, it is best to know that more advanced drones are harder to fly and have more controls, so choose a model that is right for your level of experience.
7. Maintenance
Drone maintenance is a must to have a long time with your drone. Ensure the price includes support. Also, ensure parts are available for sale. Some drones have additional propellers when you buy them, and for some, you have to buy them separately. You must also seek other batteries, because you may experience battery failure after a while. An extra battery will help you increase your flight time.
8. Registration
It is mandatory that each drone that has been purchased must be owned and registered with the FAA by a person who is at least 13 years of age. Due to the increasing number of drone owners in the US, the government of Federal Aviation required the registration of the drone to fly it. However, other countries have not yet passed this law or other drone laws. Therefore, it's good to know when it's legal to buy drones. Registration is simple on the website of the Federal Aviation Authority. Pay the registration fee with a credit card.
Best places to buy drones
1. Amazon
Amazon is the go-to online retailer for the drone industry. You can find almost any drone on the market with reasonably fast delivery times at competitive prices. What really distinguishes Amazon is its fantastic return policy and overall brand trustworthiness. You can even get a full refund if you're not 100% satisfied. Pilots also leave tons of detailed reviews on many RC drone models, including in-use pictures and videos. This makes Amazon a great place to make the best choices about which drone models to buy.
2. DJI.com
DJI is the world's largest drone manufacturer. They control the drone market by up to 70 percent. Their drones are of the highest quality. The best thing about directly ordering from DJI is that you do not pay sales tax for their drones. You can also get DJI Care Refresh added to the serial number of your drone immediately. DJI Care Refresh is your DJI drone's best insurance plan. It covers almost all damage to your drone, including water damage, for an extra 5 –10% in the first twelve months of ownership.
3. Banggood.com
Banggood is a big reseller who has been around for many years and probably has the most categories to choose from. Banggood offers a variety of drones and accessories. What distinguishes them from Amazon is that they provide affordable drones that Amazon doesn't. Banggood typically gets new releases before Amazon. Try Banggood if you go to Amazon and can't find what you are looking for. Banggood is cheaper than Amazon. But the most significant disadvantage is shipping, and it can take a while.
4. Walmart
Walmart controls many hypermarkets, supermarkets, and department stores, but they also have an online shopping site with a wide range of choices from its original Walmart stores. Walmart offers drones from various brands such as DJI and Yuneec, mostly quadcopters. They also sell Swift Stream and Sky Viper, ideal for beginners with no quad pilot background. The issue, however, is that Walmart's shipping is now limited to the US and neighboring countries. If you're not US resident, Walmart's online shopping won't be for you.
5. Alibaba
If you purchase drones to sell them, Alibaba is the right place for you. It is a China-based manufacturer, developer, and wholesaler online shop that can offer consumer-to-consumer, business-to-consumer, and business-to-business sales. Since this is a place for manufacturers, many unknown brands of drones are available for you to choose from. There are also famous brands like DJI, but they mostly offer replacement parts.
6. AliExpress
AliExpress is an online Chinese store where you can buy anything at incredibly low prices. Drones are a popular item on their website. AliExpress's sheer product diversity is a huge benefit. You can find almost everything on the site at a fair price. AliExpress is also an official seller of DJI drones so that you can purchase your warranty through them.
7. eBay
Ebay.com is the world's most popular online shopping site. eBay is known for selling used products, and you can find used drones on their website. You can buy new drones too. eBay is also a great place to find replacement parts if you cannot see them elsewhere.
8. Gearbest.com
GearBest.com is a fast-growing online marketplace, much like Banggood. This is probably the best place to get parts to fix your drone or build one from scratch. GearBest prices are also typically lower than Amazon, but they don't have the same selection. Gearbest has US warehouses (New York, Los Angeles, and South Carolina), Europe (the UK and Spain), and Russia. This will ensure that your products arrive quickly, wherever you live.
9. Target
This is another popular website with a wide variety of products. Although some of you haven't heard of it, it's one of the best online shops today, shipping to 200 different countries worldwide. It may also take weeks to deliver according to your location, but if you are in the United States, you can expect to receive it in a day or two as it is US-based. However, the selection of drones is not as broad as Amazon. It has well-known brands such as Parrot and DJI. They sell low to medium-level drones, ideal for beginners.
10. GeekBuying.com
As the name suggests, GeekBuying.com specializes in products mostly for geeks. Another Chinese-based distributor, GeekBuying.com, offers a wide range of drones besides the usual geeky stuff. They sell all electronic equipment. They are very similar to both GearBest and Banggood, but the biggest issue is shipping time.
11. DSLRPros
DSLRPros is a favorite for many professional drone pilots. Besides their excellent customer support, they are renowned for their drone kits, with all the expert shots having a pro-pilot needs. These kits include a drone model of top-level, additional batteries, case carriage, chargers, propeller guards, other suppliers, camera filters, SD cards, and more.
12. Altair Aerial
A company from Lincoln, Nebraska, Altair Aerial sells a variety of beginner and intermediate recreational drones. You can count on them for superb quality and customer service. You can find their drones on Amazon or at Altairaerial.com.
13. Hobby King
The Hobby King platform supports buyers with a high-quality drone, accessories, and component services. They have so many varieties of drones with incredible ready-to-fly features and can be ordered from the Hobby King platform for additional components for your applications.
14. Best Buy
Best Buy offers a wide range of drones at reasonable price ranges, as well as various guides to assist users with the best buy deals. With impressive discounts, you can pick advanced units and soon start making fun among your friends with remarkable drone accessories.
15. Horizon Hobby
Horizon Hobby is one of the most preferred drone shopping destinations for all potential buyers. All product pages on this site have lots of informative content related to each drone as downloadable manuals, guides, and videos. With its continuous support system, manufacturers can quickly access more information.
16. TomTop
TomTop quickly becomes one of the best places for cheap drones. While we'd probably go to DJI or Amazon for big quads like Mavic or Anafi TomTop, there's a great selection of toy and hobby drones. Like Banggood and GearBest, most of their drones ship from China, so don't expect to get them the next day.