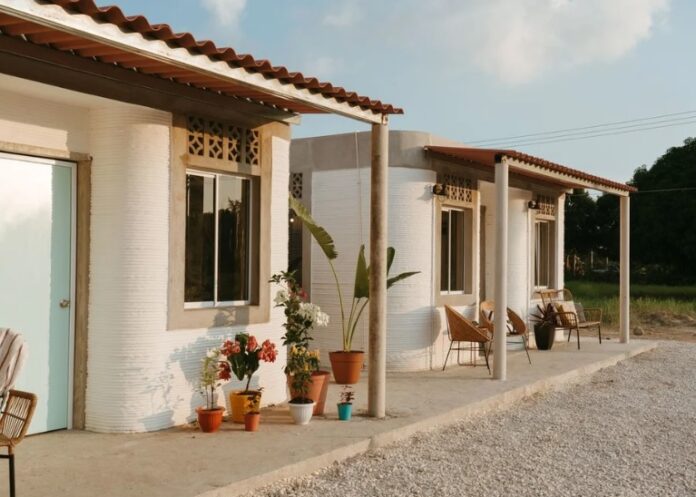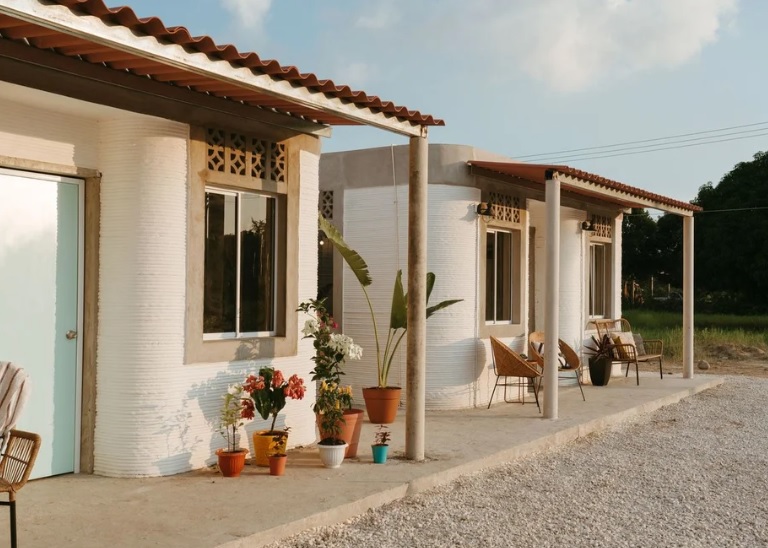 An estimated 1.6 billion people in the world lack adequate housing. This crisis spans countries and continents worldwide, but new technology might have an inventive solution.
3D-printed home construction, aka additive manufacturing, is a cost-effective and less wasteful construction method, alternative to traditional construction techniques.
It is a computer-controlled sequential layering of reinforced concrete, and other materials to print houses and similar structures based on a 3D digital model created either by CAD or 3D scanner.
The idea of 3D-printing construction might seem too futuristic to be real, but the fact is that a home can be printed in less than 24 hours for as little as $4,000 today!
Other potential benefits include accuracy, durability, eco-friendly, scalability, design flexibility, greater integration of function, zero material waste, low pollution, injuries, and fatalities.
3D printing takes place in three general stages: data preparation, concrete preparation, and component printing. The first step starts with designing a blueprint or a 3D model in computer software. A CAD designer uses modeling software to create shapes and customize a house that fits your budget and needs.
Once approved, the blueprint is sent to a 3D printer which processes the digital file and maps it to a build platform. The raw materials are filled to prepare the project execution, and the construction site is cleared and prepared. Then begins the printing.
The printing material is heated and then squeezed out layer by layer through a nozzle in the robotic arm. A concrete dryer helps the material to solidify quickly before adding another layer.
After printing the foundation and walls, the site transforms into a traditional construction project, where workers add essential home features such as windows, doors, plumbing, and electrical.
To learn more about 3D printing and discover 3D printing feats across the world, check out this animated infographic from The Zebra. To look at the top 12 manufacturers of 3D printed houses and buildings, click here.