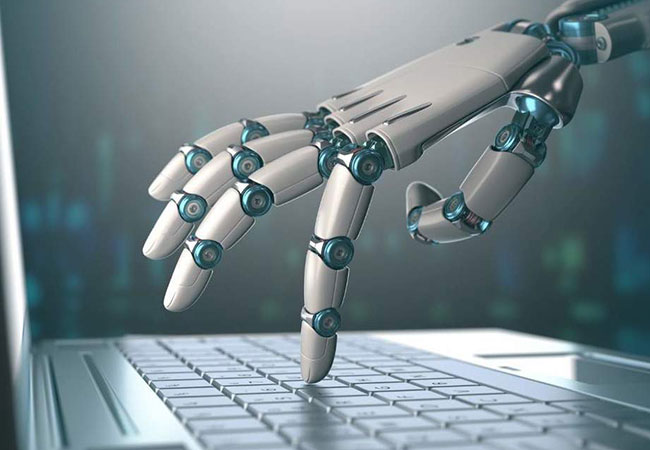 A computer may seem impossible to imitate complex creativity that humans use in writing. Technology, however, is impossible. The reason people have difficulty imagining the success of AI writers is that many have failed to perform at the same level as human writers. But it doesn't mean they have no potential.
Let's look at some examples of AI's potential for advancement, although the current AI technology hasn't yet been fully perfected.
Heliograf is an AI writer used by the Washington Post to write simple and short stories that can attract more page views, while journalists focus on creating a higher-level investigation and event analysis.
In 2011, a Duke University undergraduate successfully created an AI robot writer who could write a poem. A literary AI created by Hitoshi Matsubara and his team in 2016 successfully wrote the novel — The Day A Computer Writes a Novel. Although this AI is not yet fully perfected, it shows the potential for advancement.
ProWritingAid is an AI handwriting tool. With this tool, you can compare your style with thousands of fiction works. It serves as your critical partner, so you can reinforce your writing and reduce the plagiarism to ensure you cite properly and reduce the risk of future copyright issues.
Wordsmith is a robot journalist used by Bloomberg and other news agencies and financial firms to write data-driven content with an AI writer to narrate data. It allows users to automate their writing using rules-based templates with different scenarios.
DeepBeat is a robot that writes the lyrics for rap songs. Interestingly, the short film "Sunspring," directed by filmmaker Oscar Sharp, was written by Ross Goodwin's first screenwriting software. The film was one of Sci-Fi London's top 10 short films. Jellybooks is a reading analytics tool that shows how readers engage with books, chapters, and sections. It understands the behaviors of readers, their demographics, and book-related issues, providing insights to authors and publishers.
Inkitt is another AI-driven service for reading and connecting with authors. It's a community of authors and readers where new works are discovered, and the most famous win and gets published. This allows creating best-selling manuscripts before they are published, which can be a massive boon for initial sales.
In the past, genre-ambiguous books had trouble getting published, as publishers were not sure how to market them. But Booxby provides a data-driven service that authors can use to understand if their manuscripts are likely to sell. Kindle Spy is an app curating information from best-selling e-books. It is used by Kindle self-publishers to find lucrative topics based on keywords in bestsellers, approximate royalties earned, and niche potential.
Now, will we see computers writing the next great American novel? Probably not… at least not soon. But over the last decade or so, AI (Artificial Intelligence) has become increasingly sophisticated… and influences the writing world in a number of exciting ways. Here are six key ways AI changes the face of writing, reading, and publishing.
Translation from language to language
In the past, translation from one language to another, say English to Spanish, has been an arduous undertaking. One had to track a person to translate the two dialects. You could use Google Translate ten years ago, which essentially conveyed all the words through an English-Spanish dictionary with sometimes hilarious and questionable results. However, advancing intelligence writing has led to essential upgrades to Google Translate.
Experts say that a person can now translate not only words but sentences and phrases accurately. Use the AI content writer to convert an entire book and articles with Google Translate to facilitate publishing. This is dooming their future careers for publishers and authors. In 2016, Google Translate was upgraded. It now translates more accurately by sentence or sentence via an AI system instead of word-by-worth translation. It even invented a language of its own. Google Translate could be used by writers to translate their entire book into another language for free. With technology developing over the coming years, this could be great news for publishers and authors because they don't have to worry about professional translators.
Automatic editing and proofreading
You're probably familiar with Microsoft Word's red squiggly line that marks spelling errors. There are many tools out there that can go far beyond helping you spot typos. Software such as Grammarly uses AI to detect overly wordy phrases, vague language, passive voice instances, stylistic issues, and more.
This is excellent news for writers, especially non-native speakers, who may need extra help with what they're working on–whether it's an essay, a blog post, or just an important email. It's potentially less great news for professional editors–but so far, no tool can provide substantive editing that a good editor can offer.
Checking for plagiarism
Plagiarism is one problem facing universities and publishers. If Google searches for a few lists from a document quickly enough to detect unbelievable forms of plagiarism, it is much harder to find if a student or writer has changed, say one in five words. When it comes to student essays, it may be plagiarized by another student's (unpublished) work rather than a published source. This can be easy to see at one institution–but not when the student has borrowed or even purchased a friend's essay from another college.
There are solutions, like Turnitin, that control work submitted against their vast database, indicating cases where the work submitted corresponds to existing sources. However, AI is being used increasingly in this field as well, using an AI bot called Emma Identity (listed here by LifeHacker) to detect a piece of text. Although this is a fun tool, for now, it could be used in the fight against plagiarism. However, this type of technology could be more worrisome in unmasking authors who also write under their own name, or in uncovering the authorship of anonymous posts on internet forums.
Searching through audio files
Even though more and more video and audio content has been produced over the last decade, online text on YouTube channels and podcasts has not diminished. Text has always been a great advantage–and not video and audio. For finding out a particular factor to examine a specific point of interest, the text is definitely the easiest to use. Audio search, however, is made a reality by AI's power. Sound can be increasingly decoded by computers, for instance, Siri or Alexa, and the audio search continues to do so.
Castbox.fm, for example, sees itself as "the spoken audio search engine." What do writers mean? Not bad news necessarily. New text types, such as video scripts or podcasts, can become increasingly important. But in addition to supporting audio search, AI can lead to better dictation apps–making content writing much faster.
Crafting breaking news stories
If you wondered if Artificial Intelligence robots wrote, well, yes, the AI bots write. Different news agencies used them to compose data-based content, turning an AI article writer into a narrative. AI revealed much-breaking news.
By using such stories, news stations can publish a story quickly and almost immediately as it happens. Breaking news on AI robots is disadvantageous. Continued reliance on them will make journalists unemployed as they can type faster. It would also lead to poor content as AI robots spin information instead of researching it.
Influencing readers' book buying
Major online book retailers like Amazon rely on complex algorithms to predict what books someone might want, based on what they have purchased. If you ever bought the book from Amazon, I am sure you saw it in action! This is generally viewed as a positive use of AI, helping readers to discover books that they hope to enjoy and helping authors discover readers who might not otherwise have found their work.
In short, whatever you write, there's a good chance that AI is becoming an increasingly part of your writing experience as time goes on–even if you hardly notice it. Artificial intelligence will soon be part of writing, regardless of what you compose, whether it be essays, articles, or news items. Tools like Turnitin and Grammar have made an enormous difference in writing and in the future will be faster.