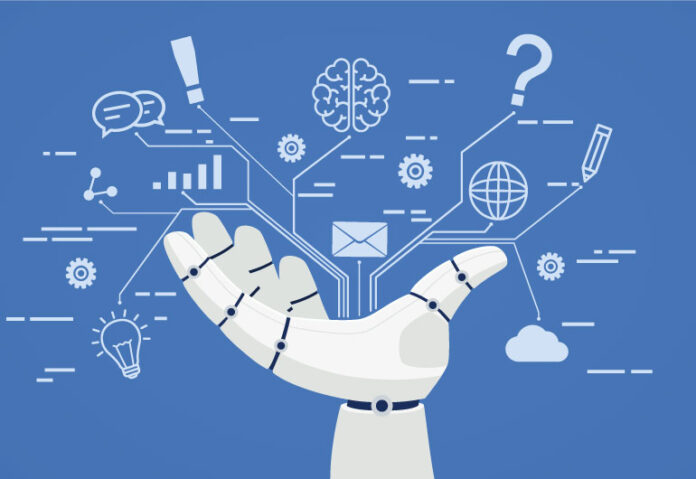 Artificial Intelligence (AI) has taken over various sectors, extricating humans from dispensable and trivial tasks, and the insurance sector is no different! AI has revolutionized the entire landscape of the 300-year-old insurance industry at every level, from business models to value chain, customer interaction to automation, helping companies attract a prodigious amount of traffic, and paving ways for a better consumer experience.
Thanks to the increased popularity of messaging platforms and advancements in artificial intelligence (AI) and machine learning (ML), we see a surge in conversational AI for a range of business use cases, with chatbots playing a pivotal role in building the consumer relationship with the brands.
According to some estimates, chatbots are expected to generate over $8 billion in savings globally by 2022 while also offering 24×7 customer service, lower processing time, faster resolution, and straight-through processing, leading to increased customer satisfaction.
This post will examine the potential impact and use cases of conversational AI for various business lines in the insurance industry.
Bridging knowledge gaps for consumers
With their pivotal role in resolving customer inquiries encompassing insurance plans, policies, benefits, coverage, pricing, payment plans, and more, chatbots can bridge the knowledge gap between the customers and companies by answering FAQs. Chatbots have great potential to speed up policy acquisition and claims processes for insurance customers.
Keeping it simple for the customers
Conversation AI helps to make the entire insurance journey simpler for the customers. Customers are usually hesitant to choose an insurance policy based on the complicated procedure and paperwork that it might follow. Conversation AI provides customers with a range of policies based on personal details, preferences, and specifications.
The consumer needs to provide conversational AI with the type of insurance they need, personal details, and relevant insurance policy specifications. Conversational AI could guide the consumer more explicitly, leaving no room for uncertainty and ambiguity. They can handle multi-faceted interactions, such as assisting with travel itineraries and end-to-end booking or using medical reports for scheduled appointments and medicine deliveries.
24/7 Availability
Round-the-clock availability of chatbots to address problems at any hour of the day can enhance customer satisfaction. Unlike a human policy advisor, who cannot entertain the consumer's demands all day long, chatbots can address customer queries day and night, potentially benefiting the brand. Many consumers change their minds regarding insurance policies just because of the timely unavailability of assistance. Chatbots makes sure it doesn't happen by providing needed assistance and guidelines to the consumer before they change their minds.
Lighter on Pockets
Chatbots cut the operational cost to half, making this entire procedure extremely economical for brands, helping them gain substantial financial benefits. Chatbots can provide unmatchable services at a cost far less than that required to construct a human workforce. They also free up the time of experienced claims staff to focus more on complex tasks.
Error-free data
Data errors committed by agents can portray an unprofessional image of the brand to the consumer. Most errors occur when the agent mistakenly or by a slip of finger presses an invalid key. Unlike human agents, who are prone to make uncountable typographical errors each day, chatbots can avoid minor mistakes. Understanding the user's intention, the chatbots can also find common spelling mistakes.
Multichannel
Conversational AI can be integrated into all social media and messaging platforms like Facebook Messenger, Slack, or WhatsApp to efficiently support and guide the customers. The availability of chatbots across digital platforms has paved the way for better communication and interaction among the customers and retailers, creating a customer-friendly environment and attracting more potential customers.
Let's sum up. Conversational AI provides a user-friendly experience to the customers, making their experience remarkable. The range of services offered by insurance chatbots is pretty commendable. They can play an essential role across the insurance value chain, including pre-purchase, purchase, customer service, and back-end operations. As chatbots mature, insurance agents' roles will soon change significantly, elevating them to an advisory role rather than a mere intermediary.