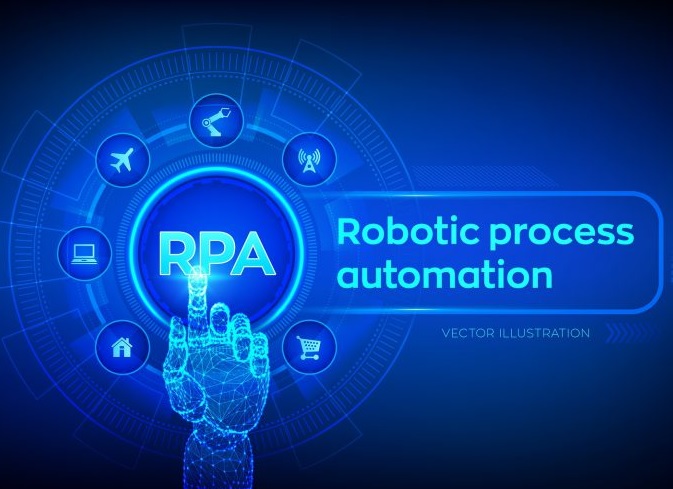 Robotic process automation (RPA) is a software technology anyone can use to automate manual tasks and business processes. The advantages of RPA are immediately quantifiable, and the technology has the potential to have a significant impact across the board. RPA can help you speed up processes, reduce errors, improve compliance, reduce audit time and costs, and free up your employees to focus on higher-value tasks.
These are some of the most common advantages of basic automation. Many RPA vendors can provide them. But do you need anything more than a basic RPA? Will that solution meet your current business needs? Will it be able to keep up with your needs if you keep moving forward with your digital transformation journey, as most businesses do? Is it capable of handling new business requirements, market technology, and information sources as they emerge?
If your company is like the majority, you'll need more. You'll need a smart Digital Workforce solution to keep up with your current business needs while also supporting future digital transformation initiatives. To ensure you're putting your money into the right technology—and the right technology partner. Here are the features that an RPA provider must provide to ensure a safe, productive, and successful automation journey.
1. Customer support
Customer support in expert technology/product assistance, community sharing, and training is essential for a successful RPA deployment. However, the support offered by different RPA vendors varies in many different ways. Remember to ask what vendor support you will be given – would you have dedicated support teams, part-timer support, or a contractual support system? The vendor should have highly trained customer success managers (CSMs) and 24-hour global support for all customers at all stages in the journey. Does the vendor have a strong, active community of users who can share their real-world experiences and best practices? Keep an eye on how much access you have to communities and user forums. Make sure you have access to their helpdesk ticketing systems as well. Another must-have for reducing delays is a good set of documentation. This kind of support can help everyone in your business get the most out of an RPA investment.
2. User experience
In a software product for end-users, the user experience is critical. End users expect a simple interface and easy navigation. Complex systems harm the user experience. The operational adaptation of the new software will be aided by an RPA platform that makes users feel at ease and secure. As a result, look for RPA vendors who offer a simple user interface.
3. User training
Customers should also take advantage of RPA training and certification programs for RPA managers, which are available through extensive, ongoing programs with courses and learning paths for all levels. When choosing an RPA vendor, look at the tools and training materials they offer, as these resources can help both business users and developers succeed with RPA. Your RPA vendor should be able to provide on-site or remote training. They must provide unlimited access to tutorial videos, release notes, and training books. Vendors should also provide various training options, such as documentation, release notes, and testing guides.
4. Ease of implementation
Many businesses are switching to RPA systems because of the time and money saved by the application's ease and speed. As a result, the RPA vendor's software must be compatible with your organization's existing architecture and previous systems. Because of this compatibility, it's much easier to integrate it into your current operations. From pilot scheme to scaling, vendors with a flexible, user-friendly, and extendable RPA platform and methodology must be able to meet all of your needs. Less training will be required for easier-to-use solutions, allowing your new hires to get up to speed faster. To make the transition to RPA systems easier, choose software that generates appropriate solutions for the company's architecture. You will save both time and money this way.
5. Data Security
For all businesses, data security is a critical issue. Businesses are responsible for safeguarding their customers' and processes' data. The entire procedure is governed by the law. You should choose RPA vendors who value data security when it comes to data security. A successful RPA product allows businesses to maintain more effective legal standards by enhancing process control. As a result, choose an RPA vendor who can assist you in complying with the law by keeping track of automated workflows in an activity log. These logs can be used for internal or external audits in the future.
6. Third-party validation
Finally, look at customer reviews and analyst reports to see how your potential candidates stack up. Peer review sites like G2 Crowd can provide honest customer feedback about a company's products, services, and support. What is the vendor's position in comparison to its competitors? Examine industry reviews from firms like Everest and Gartner.
Questions to ask potential RPA vendors
You should ask the following questions when vetting RPA service providers:
Do you offer automation solutions for a specific business process, or do you think about the entire automation process?
How well-rounded and integrated is your RPA automation platform?
Do you assess the best integration options and recommend the best course of action?
How well-defined and well-supported is your RPA adoption strategy?
When implementing an RPA solution, what security and GRC guidelines do you consider?
How do you meticulously plan, organize, prioritize, and document business processes and tasks?
What tools do you use to create, test, deploy, and evaluate RPA solutions?
How much experience do you have with scalable RPA solutions? Do you have experience with enterprise computing and business optimization?
Choosing the right RPA vendor isn't always easy, and the information provided by different vendors about their products and services can be confusing. The parameters we mentioned above will give you some helpful hints. You will be able to select the best RPA software for your company using these guidelines and carefully devised strategies and objectives. The right RPA business partner will assist your company in operating in a simple, efficient, and cost-effective manner.