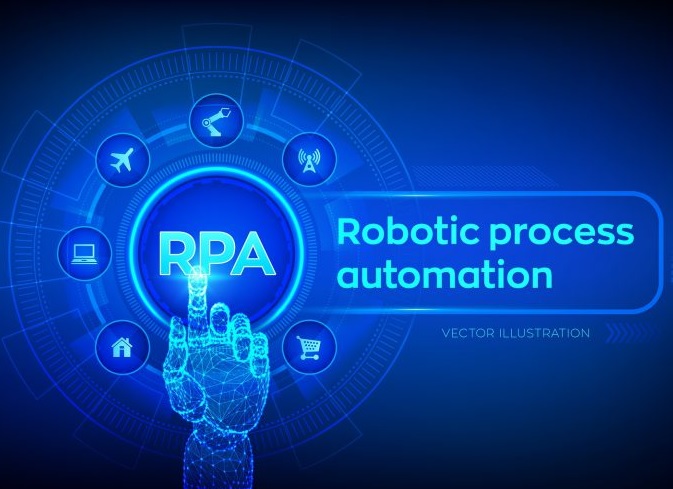 Companies are increasingly dependent on software robots to perform routine business processes by mimicking how people interact with software applications. They employ robotic process automation (RPA) together with cognitive technologies such as speech recognition, machine learning, and natural language processing to automate perceptual and judgment-based tasks once reserved for humans. It helps companies become more efficient and agile as they move down the path of becoming fully digital businesses.
This article will look at Top 10 Robotic Process Automation Software Products, shortlisted by Horses for Sources (HFS), based on interviews with more than 350 customers and product partners. HFS identified the top RPA products based on their ability to execute, innovate, and generate customer success.
Automation Anywhere ranked highest for its technology, roadmap, and vision. It is the first company to introduce a web-based, cloud-native RPA platform (Enterprise A2019), the first automation marketplace (Bot Store), and the first dedicated analytics engine (Bot Insight) and IQ Bot, an AI-driven intelligent document processing solution.
Automation Anywhere
A leading RPA player with the most robust native capabilities and a strong roadmap built on cloud and AI, Automation Anywhere combines conventional RPA with intellectual elements like language understanding and reading any unstructured data.
Benefits:
Easy to understand and use
You do not need experience with codes. It offers scriptless automation.
Can automate rule-based and repetitive processes.
Easy to automate complex and complicated tasks
Highly accurate, and get it running in a very short period of time.
Very cost-effective when deployed and when scaling out to the limit.
Built-in tools like FTP, SOAP / REST integration, and native database connection through ODBC.
Support for several technologies through plugins (web / Chrome, Java, and others).
Can distribute tasks to multiple computers and create automated tasks like recording keyboard strokes and mouse clicks
UiPath
A fast-growing provider of automation, who recently acquired process mining capabilities and is "streamlining" its go-to-market approach, UiPath is a highly extensible RPA tool for automating any web or desktop apps by allowing enterprises to design and deploy a robotic workforce for their organization.
Benefits:
User-friendly and very simple to learn and
Very intuitive, quicker, and more stable than other low code tools.
Easy to host in virtual terminals or cloud environments
Easy to automate any desktop, web or legacy applications
Easy to scale by adding more robots.
Can use functional analysts to design the flow
Features auto-login options to run the bots.
Automatic detection of document types and uploading of files to TMF and other regulatory systems
Reduce time to check the integrity of documents
Works with .Net, Java, PDF, Legacy, Flash, SAP, with absolute accuracy.
Its online learning platform, called UiPath Academy, is perfect for people who are new to either UiPath or RPA in general.
Available for free (community edition) for all who wish to learn more about RPA.
Cost-effective
Blue Prism
Blue Prism helps business operations to be agile and cost-effective by automating, manual, rule-based, repetitive office processes. The tool provides a flow chart with drag and drops feature to automate various mundane business processes.
Benefits:
Stable and easy to learn and implement in the short time span of 4 to 6 weeks
Doesn't require programming skills to implement
Process flow is very easy for a non-technical person to understand.
Visual interface for ease of programming.
Uses standard flow diagram icons that are easily distinguishable.
Reusability and resource pooling
Robust and feature-rich analytics suite
Debugging is very easy.
Automatic logging mechanism.
Built-in queue concept.
Improved control room and work queue management to offer real-time feedback
Simple scheduling, user management, data manipulation, and handling
Considerably secure in handling sensitive data like credentials
Integration with .NET
Cost-effective to deploy
Best load balancing, encryption, audit, spying modes, etc.
WorkFusion
WorkFusion is an original, intelligent automation platform that continues to build on its Triple-A Trifecta approach of RPA + AI + analytics. This RPA software can automate the process of monitoring data feed and help you manage crowd-sourced workers from global talent markets.
Benefits:
A simple and visually pleasing tool.
Easy to learn for beginners in RPA.
Code format, good for experienced programmers.
Automated worker management
Drag-and-drop functions
Low rate of errors/exceptions/bugs.
Easy to collaborate with multiple users across different workstations
Pegasystems
A long-established enterprise BPM and CRM low-code player enhanced with RPA, Pegasystems supports all usage scenarios. Pega unifies architecture based on a business rule management system and a predictive analytics decision management mechanism.
Benefits:
Easily configurable user interface
Well defined, intuitive UI which needs less customization
Browser-based application. No installation needed.
Open APIs that quickly connect to your existing services and other tools
Java-based, but no coding required for the most part
Actionable intelligence helps you to automatically finds processes to optimize
The adaptive intelligence that learns on the fly
Robust list of use cases on their website where you can learn how other companies implemented the platform
Supports both front end and backend applications
Case management feature
Easy to update when a new version is available.
Case Life Cycle Management which allows any business user to capture and process the full scope of work in their operations
AntWorks
An integrated automation company, AntWorks offers the ANTstein robotic automation platform (RPA), which processes various types of data, including structured, unstructured, image, and inferred data accurately and fast. It combines data curation and digital workforce management to enable end-to-end process automation capabilities for higher straight-through processing (STP). AntWorks offers multi-tenancy in which multiple bots and humans to work on the same machine.
Benefits:
Easy to combine and scale human and digital workforce within an integrated platform.
Codeless/low code environment, which is easier for business users.
Can process various types of data, including structured, unstructured, image, and inferred data accurately and fast.
Combine data curation and digital workforce management to enable end-to-end process automation capabilities.
Multi-tenancy in which multiple bots and humans to work on the same machine.
AI-enabled RPA
Automated Data analytics
Supports all formats like PDF, digital data, and spreadsheets.
Kofax
An RPA stalwart rebrands and pivots toward intelligent automation; Kofax is one of the most efficient ways to acquire, enhance, and deliver information from any application or data source. It includes a website, portals, desktop applications, and enterprise systems without any coding.
Benefits:
Intelligent tool for monitoring and optimizing repetitive tasks efficiently.
Efficient and fast.
Deploy, manage and execute robots from a centralized server
Easy to integrate with Kapow Katalyst Platform.
Inbuilt mechanism that improves the intelligence for monitoring and optimizing Process
Helps you to remove errors by Automating Data Gathering and Input
Built-In analytics and process intelligence
NICE
An industry veteran with a smorgasbord of integration, virtual attendant, desktop analytics, and automation, within a broader data play, NICE is a cloud and on-premises enterprise software solutions. This RPA tool helps any organization to take firm and accurate decisions based on advanced analytics of structured and unstructured data.
Benefits:
Easily scalable and cost-efficient
Open platform, designed to integrate with many leading AI technologies, such as Optical Character Recognition (OCR), chatbots and machine learning technologies
Improved employee engagement and compliance and customer satisfaction
Improved productivity and resource utilization
Leverage Desktop Analytics and machine learning to pinpoint the most optimal business processes to automate.
Fast and accurate identification of the right processes to automate
Kryon
One of the first RPA software vendors to launch a process discovery tool to complement its process automation capabilities, Kryon works on the cutting edge of RPA technology, driving innovation in the discovery of suitable automated processes.
Benefits:
Great RPA tool, even for beginners. Has a user-friendly interface.
Easy to understand and to test.
Easy to automate processes, ranging from the most simple to extensive and complex implementations.
Useful for a single user or whole enterprises.
Helps you to identify all your processes to be automated for time and cost savings
Empower companies to accomplish their tasks with higher speed, efficiency, and accuracy.
Automate all of your repetitive and time-consuming business processes
Enhances productivity at every stage of your business processes
Edgeverve
AssistEdge by Edgeverve is a leading automation platform with advanced AI capabilities, offering a comprehensive suite of products. End-To-End robotic software for building and implementing RPA, AssistEdge comes with a host of enterprise-grade Benefits built to empower enterprises to embark on the automation journey.
Benefits:
Business requirements specific dashboards defined by business owners that can capture business-relevant data around historical information, forecasts & business impacts.
Albie, the cognitive engine, observes, learns, and helps solve business problems. It empowers human workers with contextual insights to identify process redesigning opportunities.
Enables data extraction from scanned, handwritten digital documents, using cognitive services available on tap.
Predictive alerts around Bot performance and SLA failures with the ability to dynamically scale Bots as per business needs.
Automate applications easily in Citrix, VDI environments with multi-lingual support, including Japanese, Spanish & French.
AssistEdge RPA is GDPR ready. It is integrated with CyberArk secure Credential Vault, & is OpenID and SAML compliant.