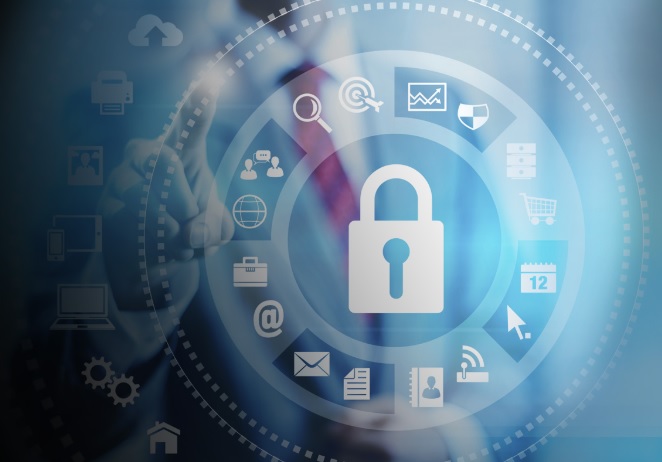 Robotic Process Automation (RPA) refers to the use of software robots, programmed to complete repetitive and labor-intensive tasks. It makes it ideal for numerous applications in banking, one of the most data-intensive industries that operate in a highly regulated market. RPA automates manual-labor-intensive processes and drastically reduces the need for traditionally repetitive manual work, data reconciliation, and transcription—up to 70 percent, so that human employees can focus on more complex banking operations work, human interaction, and decision-making. RPA is a lower-cost, higher-productivity model, and it is currently disrupting all business-process-outsourcing models in all financial institutions, which are battling fierce competition, workflow disconnects, and erroneous reporting. The key to RPA's success in banking is its process standardization on a large scale.
RPA is the next phase of technology that will help address several problems in the banking and financial services sectors. It is evolving as a highly effective way to help financial institutions support their digital transformation efforts. Some of the examples of back-office processes at banks and financial services that can be automated through RPA are as follows:
Fraud detection by account activity tracking
New account entry across systems and moving data and doing multiple entries
Account reconciliation, i.e., duplicating and moving data
Report generation across systems
E-form extraction by taking data forms and making system entries
Accrual support by making and updating entries
Mortgage approval, i.e., making calculations and moving data from place to place
Processing of credit card applications from web forms
Benefits of Robotic Process Automation in Banking
Let'sLet's take a more in-depth look at how the Robotic Process Automation in banking is revolutionizing the financial sector.
Cost Reduction
Banking services are always on the hunt of skilled and reliable staff to maintain and enhance quality and performance, promising to bring value and a higher level of customer loyalty. Such an initiative is expensive, though; experienced professionals are typically not very economical. It would still not be as cost-effective as implementing Robotic Process Automation, even if the organization opts to outsource. Repetitive tasks can be eliminated within a system by conducting a process review exercise during the application of the RPA, avoiding certain costs incurred by those procedures. According to market statistics, profit margins are bound to increase, but RPA is less than half the value of a single human resource system in banking operations. Besides, robots also save the costs associated with overtime, medical, and other human-related expenses.
Customized Efficiency
With the implementation of RPA, banks get the flexibility to employ their full-time employees towards other quality-oriented, more complex tasks that require human creativity and intellect. Such employees could work to create and offer their customers more customized products that are tailored to the specific needs of each consumer. Such a shift holds a vast sea of opportunities in itself, which in the long run, is bound to benefit the company.
Freedom From Shared Service Centers
The robots are designed as such, eliminating the reliability of shared service centers. Equipped with the latest artificial intelligence trends, the Robotic Process Automation has full knowledge of manual tasks and the ability to work 24/7 and 365 days a year around the clock. RPA also eliminates reduced productivity in banking due to a time zone difference and clashes between different remote service stations, thus providing trouble-free, smooth, and consistent quality service delivery. Banks should also consider the added benefit of retaining process knowledge within the organization. Furthermore, private customer data never leaves the network of organizations.
Accuracy
The omission of human error-related issues is another advantage of using RPA in the banking industry. Since robotic systems are only designed to execute correctly configured operational instructions, they result in accurate, accurate, and error-free execution of processes that reduce the time and costs associated with correcting human errors.
Flexibility
The new age robots'robots' Artificial Intelligence is designed to have minimal maintenance and coding requirements. It is, therefore, a seamless and trouble-free procedure to operate such a Robotic Process Automation operation in banking. Robots can adapt to the operational setup very flexibly and are also fully capable of running software from third parties. These bots can work very quickly on core banking, CRMs, credit card processing systems, or external systems such as regulatory background checks, etc.
Ten use cases of Robotic Process Automation (RPA) in banking
1. Customer Service
As banks handle multiple queries ranging from bank fraud to account inquiry, loan inquiry, and so on, it is extremely difficult for the customer service team to address them in less time. RPA helps the low-priority queries to be resolved, freeing the customer service team to focus on high-priority questions. RPA also helps to reduce the amount of time it takes to check customer details from and disparate onboard systems. The reduced waiting time and easy redress helped banks improve their customer relationships.
2. Compliance
With so many rules, compliance is a challenging task for banks. RPA facilitates the adherence of banks to the standards. Seventy-three percent of the surveyed compliance officers believed that RPA could be a key enabler in compliance over the next three years, according to an Accenture 2016 survey. RPA helps to increase productivity by working 24/7 with fewer FTEs, improving compliance process quality, and increasing employee satisfaction by eliminating monotonous tasks and involving employees in jobs that require human intelligence.
3. Accounts Payable
Accounts Payable (AP) is a tedious process requiring the vendor to digitize invoices using Optical Character Recognition (OCR), extract, validate, and process information from all fields in the invoice. RPA helps to automate this process and credits the payment to the vendor's account automatically after error and validation reconciliation.
4. Credit Card Processing
It took weeks earlier for a bank to validate and approve a customer's credit card application. The long waiting period led to customer dissatisfaction, sometimes leading to the cancelation of the request by a customer. However, banks can now speed up the process of dispatching credit cards with the help of RPA. It only takes a few hours for RPA software to collect customer documents, conduct credit checks and background checks, and decide on whether or not the customer is eligible for a credit card based on set parameters. By using RPA, the whole process has been perfectly streamlined.
5. Mortgage Processing
Ideally, it takes between 50 and 53 days to close a mortgage loan in the United States. The process took time because different scrutiny checks, such as credit checks, job verification, and inspection, had to be carried out before approval. A minor error on the side of the customer or bank may slow down the process and result in unnecessary complications and delays. Based on set rules and algorithms, banks can now accelerate the process with RPA and clear the bottlenecks that delay the process.
6. Fraud Detection
One of the bank's major concerns was the growing number of cases of fraud. The incidents of fraud have only multiplied with the advent of technology. Thus, checking every transaction and manually identifying fraud patterns becomes difficult for banks. RPA uses an ''if-then'' method for identifying potential fraud and flagging it to the department concerned. For instance, if multiple transactions are made in a short time, the RPA will identify the account and flag it for a potential threat. It helps the bank's account scrutiny and fraud investigation.
7. KYC Process
Know Your Customer (KYC) in each bank is a critical process of compliance. The process is so critical that it involves at least 150 to 1,000 + FTEs to carry out customer checks, and according to Thomson Reuters, some banks are spending at least US$ 384 million per year on compliance with KYC. Considering the costs and resources involved in the process, banks are now beginning to use RPA to collect, screen, and validate customer data. It helps the banks complete the process with minimal errors and staff in a shorter duration.
8. General Ledger
Banks must ensure that all critical information, such as financial statements, assets, liabilities, revenue, and expenses, update their general ledger. This information is used to prepare the banks'banks' financial reports, which are then accessed by the public, the media, and other interested parties. It is vital to ensure that the general ledger is prepared without any error, considering the enormous amount of details required by disparate systems to create a financial statement. RPA comes to rescue here. It helps to collect, validate, and update information from different systems without any errors.
9. Report Automation
Banks must prepare a report on their different processes as part of compliance and present it to the board and other stakeholders to show the bank's performance. Given how vital the reports are to the bank's reputation, ensuring that there are no errors is essential. While there are systems for providing data and templates for presenting them in a digestible format, accurate data without error was what the banks required. RPA assists banks with actual data in preparing reports. It collects information from various sources, validates it, arranges it in an understandable format, and schedules it to be sent to multiple sources.
10. Account Closure Process
Banks receive several requests for monthly closure of accounts. Occasionally, the accounts can also be closed if the customer does not provide the proofs needed to run the account. The scope for human error also increases, considering the high volume of data handled by the bank each month and the checklist they need to adhere to. With RPA, banks can send customers automated reminders asking them to provide the required evidence. In the queue, it can also process the account closure requests in a short time with 100 percent accuracy based on set rules. RPA is programmed to cover exceptional scenarios, such as the closure of an account due to non-compliance with KYC. It makes it easier for the bank to focus on other, less monotonous functions that require more human intelligence.