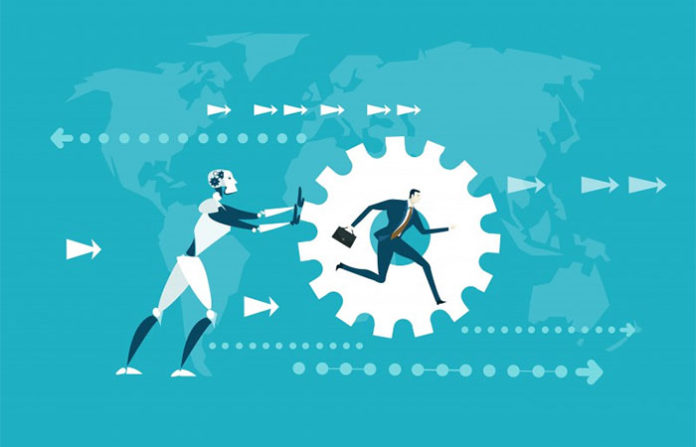 Change is inevitable, and all organizations recognize it. That's why they always seek ways to be ready for the future by improvising processes to drive efficiencies, better engaging with stakeholders to benefit from multiple feedback, and simply being open to the idea of embracing change. And today, digital technologies and artificial intelligence are the primary vehicles for change, while robotic process automation (RPA) and advanced automation (IA) are fast becoming the norm at various functions. Indeed, IA helps organizations become agile entities by inducing capabilities and incredible speed.
Traditional automation technologies integrated information flow across applications at the back end of the database level based on broader business rules. These were typically large transformation programs involving significant investments and extended timelines. Usually, however, these did not meet task specificity at the end-user level. Robotics Process Automation (RPA) takes this backend automation to the end-user level with the ability to further automate repetitive manual tasks associated with swivel chair activities, integrating applications and information across the front-end while leveraging existing system integrations.
While RPA may sound simple and easy to implement, for successful and speedy implementation, it requires thorough planning, coordinated action, and much rigor. Thus, identifying and implementing the right RPA program is very important. Organizations may well follow essential ground rules, as shown below.
1. Start with a proof of concept: While RPA can be understood as a concept, promoting RPA through a quick, workable pilot project will trigger enthusiasm and help avoid cynicism.
2. Set the right expectations: Promise less, deliver more — this age-old wisdom also holds true. It helps set realistic expectations for potential benefits. So avoid creating hype or euphoria about what RPA can do for business or individuals. Let the end results impress people.
3. Have a robust solution focus: Invest in building the right solution to address most variations, handoffs, and process goals. Usually, the actual BOT configuration is spent 30% or less.
4. Identify and bring in evangelizers: Change is often resisted for the common and individual good. RPA-led transformation requires active support and sponsorship. Identifying functional leaders and opinion makers right at the beginning of this journey is also essential to seamlessly implement RPA adoption.
5. Use complementary tools: Identify and explore tools that can complement and enhance (e.g., OCR) RPA implementation.
6. Follow the quick win delivery methodology: Chances of success increase with smaller, manageable automation sets than large, complex ones. Follow a process of fine-tuning the solution through build-test-deploy.
7. Select processes wisely: First step success will significantly affect the outcome of this migratory journey. To succeed, choosing the first set of procedures is very critical for the entire program. Initial processes must be where success is almost inbuilt, while inconvenience or transition pain is minimal. Once the initial phase is successful, organizational support and receptivity will undoubtedly increase.
8. Make IT an integral part of the journey: Business and IT teams need to co-create RPA value. Given the short bursts of implementing and launching automation, business and IT need to work in harmony, in the absence of which time-lapse and resource wastage is bound to occur. For example, a significant global insurance company's GIC organization took just seven days to automate a process but had to wait 45 more days to address bots ' application access requirements before rolling out.
9. Track and reap benefits simultaneously: Actual benefits flow in only on the productive redeployment of the saved hours. It is important to track actual savings on the baseline.
10. Plan for sustainability: Institutionalize structure and governance to manage delivered automation productively, and prioritize and deliver opportunities pipeline. Adopt a holistic talent building, re-building, and sustaining the strategy.