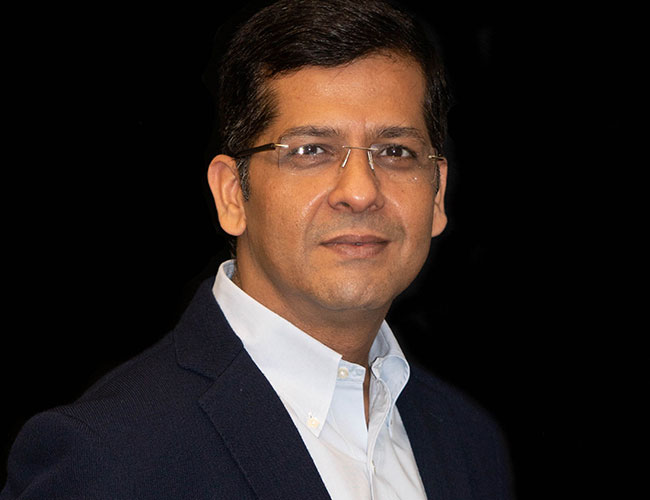 I recently had a chat with Atul Soneja, an acclaimed industry spokesperson, thought-leader and influencer, currently serving as the director of EdgeVerve Systems and the global head of Edge Products and Infosys Nia™. He is responsible for the overall business portfolio of EdgeVerve across Artificial Intelligence and Automation.
A subsidiary of Infosys, EdgeVerve develops innovative software products and offers them on-premise or as cloud-hosted business platforms. It recently partnered with Al Ahli Bank of Kuwait to steer its automation journey using Robotic Process Automation (RPA). An alumnus of IIT (Indian Institute of Technology) Kharagpur and an avid reader, Atul talks about some of the interesting questions in RPA and banking.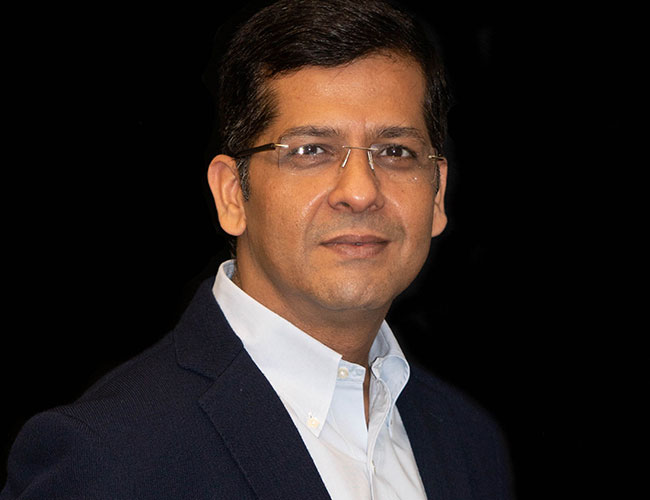 You can read the complete interview below:
1. The partnership between EdgeVerve and Al Ahli Bank of Kuwait is perhaps an excellent example to show why more and more big banks are turning to Robotic Process Automation today. Can you explain how the AssistEdge automation platform is used as a powerful and useful tool for automating repetitive, back-office processes and modernizing customer service? How does it work?
AssistEdge has helped numerous banking and financial services clients across the world to transform the way they operate, focusing on improving customer journeys and maximizing business impact. AssistEdge helps enterprises in traversing the journey from rule-based processes to a state of human-empowered automation. It is a holistic RPA platform that is powered by a cognitive engine called Albie, which empowers human workers with contextual insights to identify process redesigning opportunities. The platform comes equipped with Computer Vision & Advanced OCR enabling capabilities helping extract data from scanned, handwritten digital documents which can be a significant feature add to banking operations.
We recently worked with a leading bank to migrate repetitive tasks to the digital workforce and reskill their staff to deliver more value-added activities related to salary processing. With AssistEdge, the bank observed a 92% reduction in manual effort, thereby freeing up valuable bandwidth of people to focus on value-added tasks. In another instance, a leading bank in the United States deployed over 80 AssistEdge bots to automate the chargeback process for credit card misuse leading to an annual cash savings of greater than $1M. With the bank processing more than 37000 such transactions through automation, the workforce could now focus on better customer experience.
2. There are a good number of major banks that have recently made headlines by implementing RPA to shift much of the tedious, manual tasks from human to machine. Banks can now significantly save labor costs and gain operational efficiency. Can you tell us some of the critical challenges you face when you work with both digitally powered and traditional banks?
RPA possesses the power to make an enterprise agile by solving process pain-points that seemed unsolvable in the past. Today, several banks and other financial institutions are adopting RPA not only to save labor costs and gain efficiency but also to scale operations. Some of the challenges that enterprises are dealing with concerning RPA are scalability, security, and achieving the predefined objectives and ROI. It is vital to have a well-articulated RPA strategy that helps identify the right processes to automate with insights on the current as-is state and having an enterprise-grade RPA platform that can scale for the business requirements and incite growth.
3. Automation has the potential to free human workers from mundane and repetitive tasks and to focus on expertise to create higher value. But there is one question that remains all the time. Will people lose their jobs? What's your take on this?
This fear or half-truth has remained with people since the digital era. With the advent of computers, while people feared job loss, technology has only helped boost job creation. While it is true that automation does replace several repetitive functions performed by humans, we have witnessed the workforce switching to more enriching roles. RPA is redefining customer experience and unlocking new business opportunities for organizations. For instance, the application of automation in Contact Centers could help the agent utilize more time in providing the right customer experience rather than switching between various siloed systems. Secondly, process automation requires one to be well-versed with business functionality; hence, the individual's role remains critical. For instance, for a leading bank based in Germany, it was mandated that the process automation will be performed by the same members who are currently running the process manually to ensure that functionality and team are not compromised. RPA not only helps optimize redundant and mundane job profiles, but it also leads to enhanced job roles for humans, thereby bringing in a high level of efficiency and accuracy.
RPA is also fast emerging as a new job creator in the technology market space across R&D, product development, implementation, and bot management. Hence RPA is creating more opportunities for both the organization and its employees.
4. What are the new banking trends when it comes to RPA? How do banks respond to technological innovation such as Workforce Virtualization in the midst of increased scrutiny by market regulators?
Several processes in the banking sector are automated for improved efficiency, making RPA highly prevalent. The key areas where RPA plays an influential role in Banking include customer service, compliance, KYC processes, fraud detection, loan, credit processing, and many more. The banking sector has been an early adopter of digital transformation, and RPA has become critical to accelerating this growth, given that most Banks have significant legacy systems that run mission-critical processes. With customer experience becoming a cornerstone in the Banking sector, RPA provides a competitive differentiator by enabling accurate and faster business response than what has been possible earlier.
Banks respond to workforce virtualization by discovering and analyzing the processes that need to be automated, thereby ensuring full compliance before being automated. With the evolution of intelligent automation, human intervention has become easier regarding managing exceptions, thus ensuring regulatory compliance.
5. Tell us about the other EdgeVerve products for banks and financial institutions.
At EdgeVerve, we have several products across AI and automation, depending on the need of the organization. Apart from AssistEdge suite of automation products, our AI platform, Infosys Nia collects and aggregates organizational data from people, processes and legacy systems into a self-learning knowledge base and then automates repetitive business and IT processes, freeing up the human effort to solve higher-value customer problems that require creativity, passion, and imagination.
To give you an example, we were able to work with a major global financial company to detect fraudulent transactions in real-time. In addition to this, we recently launched CollectEdge, a data-driven intelligence application powered by advanced machine learning that helps reduce delinquency rates, boost recoveries, and improve operational efficiencies. The CollectEdge application generates accurate predictions and suggestions to help automate decision making and alleviate bottlenecks in your business processes.