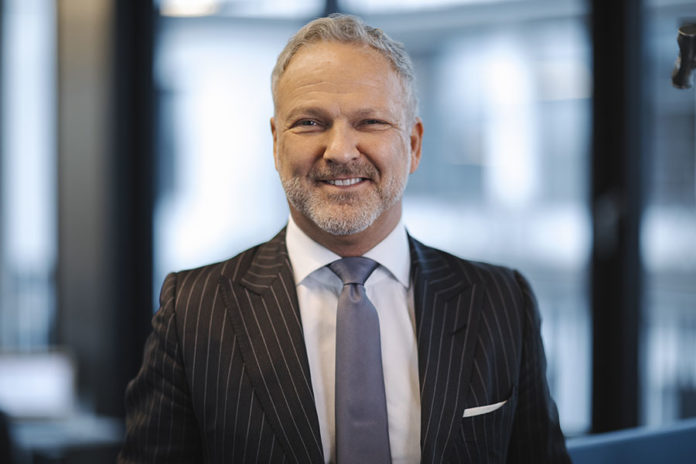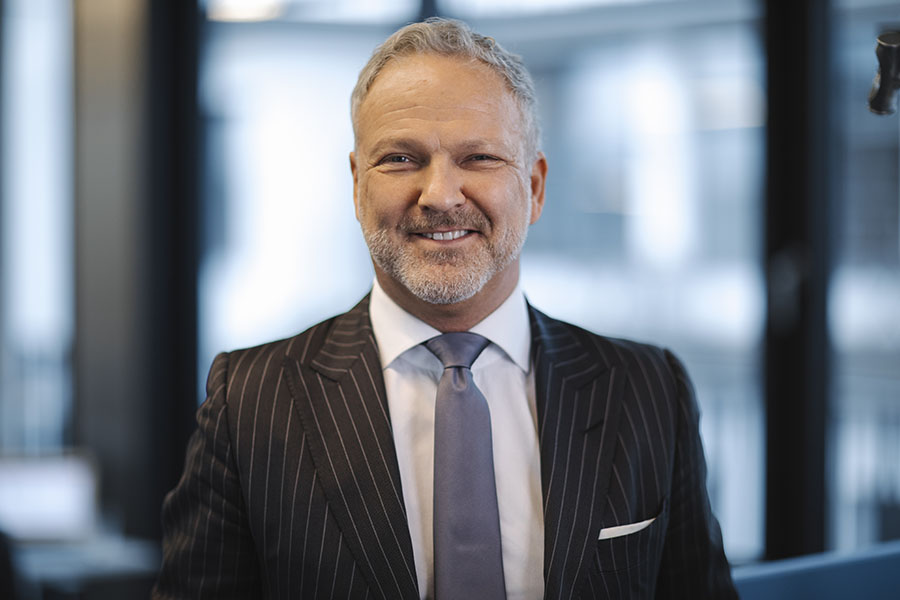 I had a chance to interview Hans Martens, CEO and founder of Another Monday, one of the world's most innovative providers of intelligent process automation. He was very happy to answer my questions when I contacted him after Another Monday was named a "Visionary" by Gartner in August first week. Gartner evaluated Another Monday for completeness of vision and implementation expertise inn the first edition of the Magic Quadrant for Robotic Process Automation 2019.
Hans Martens talked about how his young company understands and approaches scalability in RPA in order to provide an end-to-end automation solution for companies as part of their digitization strategy.
You can read the interview below.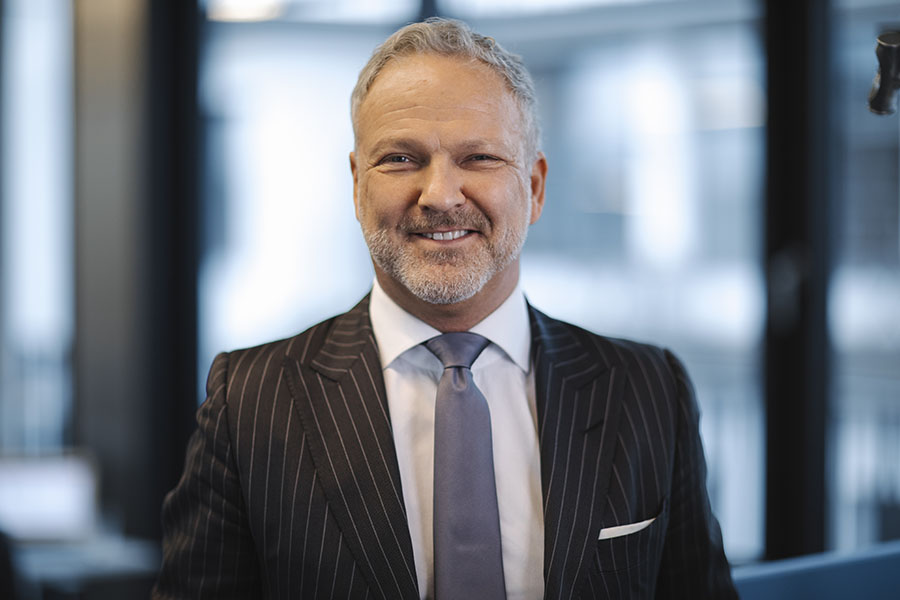 1. Congratulations for being named "a Visionary" by one of the world's leading research and consulting firms, Gartner. Robotic Process Automation market is very competitive. How is the automation approach of Another Monday different from others?
With our AM Ensemble platform, we have created a strong architecture that contributes to three significant performance factors that clearly set us apart from the competition. Let me explain that in more detail.
First, unlike a number of our competitors, the architecture encompasses all phases of the automation lifecycle, ensuring that correct inputs are made at the beginning of the automation journey. Second, automation works and scales when business process owners control the process and automate work. AM Ensemble was designed to be incredibly easy to use. Third, to scale an enterprise automation program, the necessary technology-dependent conditions are (a) a platform-based automation approach that drives output, (b) scalable and reliable performance, and (c) simple and very cost-effective management at scale.
In addition to a holistic architecture, we also focus heavily on full automation lifecycle management. Our technology competitors mostly concentrate on the development and operation phase. Feasibility, analysis and testing are not covered in most platform offerings. This is where we have a different and wider offering. We see process mapping and automation of workflow design as the biggest challenges for successful RPA projects. If these are not correct from the start of a project, automation can only work at a suboptimal level at best. And the Another Monday platform solves exactly this problem.
Our platform was designed to be business user friendly – this helps ensure the participation and therefore, the buy-in, of the business line. When driven by business process owners who understand their processes in detail, automation is more successful automations and realises higher and quicker benefits. Getting this right from the start is key as "success breeds success".
Let's look at another essential point: scalability.
For example, our platform allows every robot to fetch or execute a task. This 100% utilization of the robot and helps to fully make use of licences. Step-by-step task processing enables a clean application exit that reduces exceptions and unnecessary work delays. This concept contrasts with competitors' batch-oriented task processing approaches, where if a task fails, all subsequent tasks in the queue are not been processed. Delays and raising cost for maintenance are inevitable as customers wait longer for their work to complete and automation experts have the onerous task to fix the bot in question and to find out where it failed, and why and how the process is recovering.
2. It sounds perfect when we say implementing RPA helps a company set up computer software or a robot to automate the most time-consuming and repetitive manual processes and streamline internal processes where people and technology work together in harmony! RPA, however, is relatively new technology.What are the key challenges you face when implementing RPA?
Many projects and implementations of digital transformations lack adequate internal communication. Our latest digitisation survey confirms this: 43% of respondents felt that they were not adequately informed by their company and did not know what the impact of the changes associated with the projects would be on their workplace. This is worrying as the human workforce plays an important role in the detailed analysis that every RPA project needs at the beginning.

Let me come to the main challenges we see as key when implementing RPA:
#1. Bring everyone aboard on the RPA journey.
The biggest challenge is internal change. The main issue is to sell to the organization and employees that changes have to be made. That's why you have to get everyone involved to empathize with the planned changes. To attract influencers and stakeholders to RPA, it is important to educate and address all of their concerns. For senior leadership buy-in, it is also important to engage a leader who understands that RPA is not a project, but a journey; someone who is willing to drive that journey. With everyone on board, you have the foundation for a clearly defined business and need to follow this up with good change management.
#2: Process Analysis
Understanding business processes is a precondition for filtering out the most promising process chain and designing the software robots to imitate people error-free and compliant with all rules and regulations. We have developed the AM Muse, a tool for documenting digital processes. It automatically captures all cognitive components of the process and actively accompanies the user through the relevant steps, so that ultimately all process information is available. Our methodology, the so-called Smart-Process-Tracking, eliminates manual creation of often inaccurate and time-consuming click instructions, since all clicks, writing, reading and decisions are recorded by AM Muse.
#3: Proof of Concept
As already mentioned, the implementation of RPA must be precise and is not the easiest task. A proof of concept identifies potential problems and quickly confirms the benefits before starting the full RPA implementation. It can also serve as an argument to convince your stakeholders of the opportunities that RPA offers. Putting the benefits into practice is a good way to demonstrate the applicability and impact of robotic process automation in your organization.
3. Challenges vary from industry to industry, right? Banks and financial institutions are completely different from recruiting, telecom and manufacturing companies. Each of these has to automate thousands of unique and complex processes. How is this addressed by your platform?
For our AM Ensemble, it is primarily irrelevant which area the process comes from, as we can always act individually with our flexible solution. Off-the-shelve RPA software is limited to a small part of the automation process – the development and operation phase. But our AM Ensemble is different.
As a fully operational end-to-end solution, it accompanies the user through the entire Cognitive Automation journey, from process development to maintenance. All parts of this blended workforce "ensemble" are perfectly coordinated – creating synergies between people, business lines and software robots.
It is easy to use and can be used by anyone quickly, efficiently and cost-effectively. We focus on the automation process and not on industries.
Starting with the AM Muse, which automatically learns all cognitive components of a work process and actively guides the user through the relevant process information. Click, write, read and decide – the intelligent and efficient documentation of the AM Muse is a source of inspiration for the AM Composer: simply import the workflow and fine-tune it.
In order to build a process from the process documentation created, the AM Composer is required. A process diagram is automatically created via imported process documentation from the AM Muse: fine-tuning is simple and intuitive thanks to drag & drop and a reduced number of activity elements. The output of the AM Composer is a process script – ready to run your own concert through your own bot farm.
Now the AM Conductor comes into play. As soon as the bot does its job, it gets the next one from the AM Conductor on his own – pull logic as we call it. Another special feature: The AM Conductor is multi-skilled. It can assign different process executions to each software robot. The AM Conductor ensures that all open tasks are executed with the best utilization. Highest efficiency by minimizing robot downtime.
Healing, adjusting, controlling – this is ultimately the task of our AM Console. It reduces the complexity of managing and maintaining even large bot ensembles. With a real-time interface, users can monitor and control processes from anywhere: start, stop, add, fix failures, change priorities – with a single click. Central management allows all variables to be changed globally and simultaneously for all processes – without having to intervene in individual process scripts. (Here you can read about Another Monday's holistic approach.)
4. Can you tell us about Smart Process Automation (SPA), which is emerging today as an extension of RPA?
It is no secret that the nature of work is changing, which is the reason why more and more companies are trying to guess what the future of work might look like. Part of this assessment includes "hard skills" that are most needed within a team. In recent years, research has identified RPA as a trend-setter; the logical consequence in developing stronger solutions is now Smart Process Automation.

Thus, Smart Process Automation is an extension of RPA, but with one major difference. The aim is to automate the unstructured data (text, images, audio and/or video files) that robotics alone cannot handle. This means that data can be processed better and the automated processes optimize themselves. This is where machine learning comes in.
Instead of limiting the focus to granular sub-processes, SPA pursues a holistic company-wide approach. By injecting self-learning bots, SPA shifts the workload to the machines. It wants to imitate people when they perform a given task.

This goes hand in hand with our vision of "Digital Workers" and autonomous automation, which means: self-learning, self-healing and self-maintaining bots.

5. RPA has already come a long way and continues to transform companies when it comes to scaling and streamlining processes. What's the future and where's the RPA heading?
Another Monday clearly sees the future of RPA in autonomous automation. What exactly do we mean by that?
We already know researchers worldwide have been working for several years on the vision of transferring human abilities to machines.
Once we transfer this to automation, it means that we have a vision of how human capabilities can be transferred to machinery: Self-learning, self-healing and self-maintaining bots – a so-called "digital worker. But what skills do these workers need?
Here we see three core elements:
First, it is about generating human output. Starting with the process analysis up to the running of the bots, we address exactly this need with RPA implementation and application.
Second, the simulation of human senses like seeing and hearing, using OCR (Optical Character Recognition) technology. Also, the linguistic interaction between human and bot is an important part of this.
The final element is the integration of Machine Learning and AI. This is about the possibility of generating artificial knowledge from experience. The knowledge gained from data can be generalized and used for solving other challenges solutions or to analyse previously unknown data.
The precondition for this type of automation is a fully integrated platform. We at Another Monday are specialists in the field of RPA. To offer customers the best possible platform, we work closely together with partners who cover areas such as OCR/ Machine Learning and AI with their tools, so that we can offer holistic solutions – and thus successfully implement "digital workers" in client organisations.