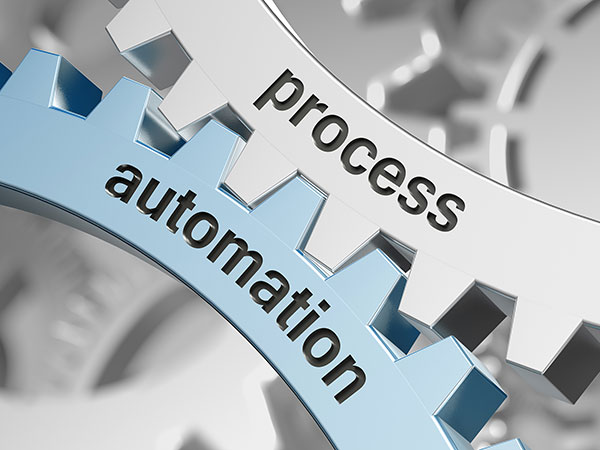 In an expanding business ecosystem, entrepreneurs can't rely entirely on manual operations that are slow-moving and cumbersome. Deploying mechanized assemblies to minimize human intervention can be expensive. Now you can relax. Robotic Process Automation (RPA) gives you the benefit of technological innovation. RPA automates business processes even as it complements standard protocols. Businesses find themselves in a less stressful, fast-growing trajectory.
Below we explain the salient features that make RPA a force to reckon with.
What is unique about RPA?
Robotic Process Automation developed as an offshoot of Artificial Intelligence and is a software that automates business processes and optimizes legacy systems (old and outdated systems and applications). Kansas software developers at Tricension share that RPA's uniqueness lies in giving you unified control over multiple processes along with scalability of operations. Using RPA, skilled technicians find it easier to accomplish complex tasks.
In layman's terms, RPA is a software bot that mimics human action in addressing business processes.
RPA breaks down the most complex processes into sequential tasks to complete a project with minimum delay.
RPA automates processes and eliminates the need for human intervention in routine tasks, making skilled personnel more efficient and effective.
How does RPA optimize performance?
RPA works through "intelligent integration," making it possible to harmonize legacy systems that defied integration. RPA makes you a virtual user interacting seamlessly across platforms with multiple applications and custom apps. You'll be delivering packaged solutions regardless of whether you have or don't have an API at your disposal. Essentially, RPA is a long-term structural solution when you're handling different applications that are otherwise difficult to integrate.
Why are businesses keen on RPA?
With changing customer preferences and the multiplicity of demands continually being made by markets, businesses are struggling to stay relevant. 
There is an increasing focus on innovating new products, refining marketing strategies and boosting sales through customization. 
It's challenging to do this when you're grappling with distributed IT systems, running several operations wholly dependent on your workforce. It becomes an uphill task to change the IT infrastructure frequently to address complex issues while adhering to limited timeframes and manage to stay within the budget.
Your business goals become achievable when you reduce manual operations and automate tasks that do away with human intervention. Robotic automation helps you interact with existing IT infrastructure without making drastic changes to complex systems. Instead of replacing business applications, you are automating processes to improve efficiencies, and diverting skilled workforce where it is needed.
What are the stages of RPA implementation?
It is challenging to operate a growing business where human capital, overwhelmed by routine and repetitive tasks, becomes incapable of planning and strategizing the future. RPA solves many legacy headaches by systematically transferring specific human processes to bots. It is how RPA is implemented:
The planning stage
An RPA checklist helps you identify the human processes that need automation by addressing core issues.
Which aspect of your existing IT system needs to be changed? What should be retained? What must be rejected?
Which processes are manual and can be automated to reduce the burden on employees?
Is the volume of customer-centric data that you're aggregating readable and accessible through a single interface?
Do you have a rule-based system in place that gathers, sorts, archives, and manipulates data the way the business needs the data to be organized? 
Once you have identified the areas that need RPA processing, a trained and oriented project deployment team defines its approach and finalizes the schedule for implementation. Logging methods will be devised to locate and rectify bot-related errors.
The Bot development architecture
You can't expect technology to function independently without giving it a direction and purpose. It is the stage where the RPA developer Team focuses exclusively on creating the right environment for the reengineered process to work.
Software updates and security patches are enabled to manage and maintain the bots efficiently. The general idea is to install a governance module that identifies and resolves issues quickly so that the system runs without glitches.
The Bot testing environment
It is widely accepted that testing is the gateway to detecting failure, and failure is the stepping stone to promote a better understanding of the way the system works. Even small variations in processes (for example, the way data is formatted) can impact bot results.
The modular design of RPA enables you to independently test various components and ensure bots are working as they ought to be working. Ideally, the developer, the reviewer, and the testing personnel should be independent entities that validate and implement the test plan.
How RPA benefits business process reengineering
In the business ecosystem, where entrepreneurs are wary of transformational change, RPA can accelerate business processes that stagnated over the decades. Reformed structures and revised processes will bring about a ten-fold leap across performance parameters. Let's judge for ourselves how this transformation occurs.
RPA builds a single customer interface providing all information necessary for gaining a unified customer view. 
RPA increases the efficiency of operations, thereby improving employee productivity necessary for delivering better customer experience.
RPA effectively eliminates manual errors, assuring higher quality data that lays the foundation for accurate analyses.
More efficient processes help you stay ahead of the competition, leading to improved customer satisfaction.
By using software bots to automate tasks, you achieve cost savings exceeding 30% by limiting expenditure on full-time employees.
The time it takes to handle a call transaction (Average Handle Time/ Average Resolution Time) can be reduced substantially (by 80 to 90 percent). 
The sectors benefiting through RPA
Banking, Insurance, and Finance: Claims settlement, premium processing, auditing, and fraud detection.
Healthcare: Patient admission and discharge protocols, clinical data extraction terminals, patient history archiving, and retrieval.
Shipping and Logistics: Warehousing, transportation, and carrier tracking.
Ecommerce: Order-to-cash invoicing and credit collections with delivery tracking from source to destination.
Customer communication: Reinforcing customer loyalty through regular bot communication via email notifications conveying order specifications, shipping schedules, and delivery details.
Manufacturing and retail business: Procurement and inventory management, keyed into customer demand.
Government: Streamlining and validating voter identification, taxation, and licensing protocols.
Conclusion
RPA's global acceptance rides on three crucial factors – the ability to cut costs, the optimization of resource mobilization, and the negation of errors, delivering automated bliss in our workspaces.
RPA is versatile because it moves beyond the limitations and restrictions imposed by outdated legacy systems. In the foreseeable future, we'll see RPA combined with AI and the Internet of Things (IoT) revolutionizing business management processes.
Chatbots will enrich the conversational experience, and voice-enabled services will grow in stature and scope.
The ultimate beneficiary of the pathbreaking merger of RPA/ AI/ IoT will be the client receiving customized business solutions.